There were a lot of new riders entering the pro ranks this season. Who lived up to the hype, who got on the map, and who disappointed? Let's have a look.
Jeremy Martin
Expectations for Martin were tempered after a lackluster showing in his brief appearances in Lucas Oil Pro Motocross in 2012. With a shoulder injury harnessing the young stallion a year ago (he didn't even get to race his final amateur race at Loretta's), Martin didn't meet the lofty expectations set for him. The book on Martin quickly changed following his first full season as a professional. 

Supercross:
After failing to qualify for the 250SX East Region opener in Dallas, Martin went on a tear. The young Minnesotan strung together four top five performances over five rounds—including his first career podium in Daytona—before fracturing his wrist in Houston and missing the remainder of the season. Martin's four top fives ranked best among rookies (East or West Region).
Motocross:
In his first full season outdoors, Martin capped a breakout rookie season that included four moto podiums, seven moto top fives and sixteen moto top tens—all tops among rookies—by taking home Rookie of the Year honors. The RoY Award at the season-ending Motocross Awards Ceremony goes to the rider who scores the most points in his first full season of racing.
Stock: Up
The pressure was on Martin to live up to the billing coming into 2013. With a clean bill of health (following a shoulder injury last year) entering the season, Martin proved to be the most well rounded rookie of the much-anticipated class of 2013.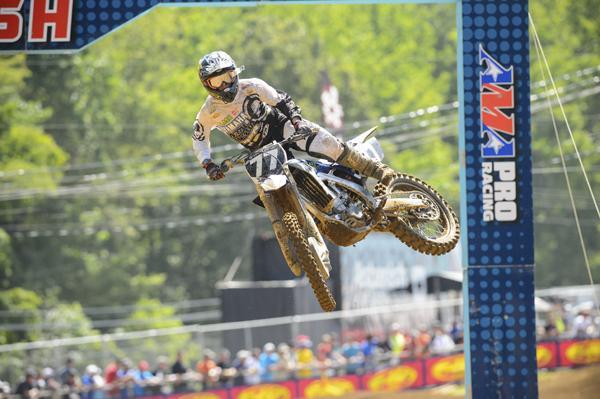 Jeremy Martin.
Simon Cudby photo
Joey Savatgy
MTF product Joey Savatgy gained little traction in the headlines entering 2013, as names such as Bell, Martin and Hill were to embark on Monster Energy Supercross with a lot more hype. JDR J-Star KTM took a flyer on the former Suzuki amateur rider, and it paid huge dividends.
Supercross:
Savatgy quickly captured the industry's attention in a heat race battle with Eli Tomac in Phoenix, in which Savatgy led five of six laps. Six top tens followed over the course of the season, most among rookies. He collected 2013 SX Rookie of the Year honors at the Monster Energy Supercross Awards Ceremony. Meanwhile, the foundation of the JDR team was collapsing around him, but KTM thought enough of Savatgy to form the FMF/Orange Brigade team to keep him on orange outdoors.
Motocross:
Before a wrist injury sidelined him for the remainder of the outdoor season, Savatgy had ripped off four moto top tens over ten motos—including a top five moto performance at High Point. You can't predict where Savatgy's season would have gone, but he was surly on the rise at the time of his injury.
Stock: Up
KTM has now housed three different teams behind Savatgy—JDR, FMF/Orange Brigade, and now Rockstar Energy Racing for 2014. That says a lot about what the Austrians think of this kids future. From a relatively under hyped signing a year ago, Savatgy has made great strides.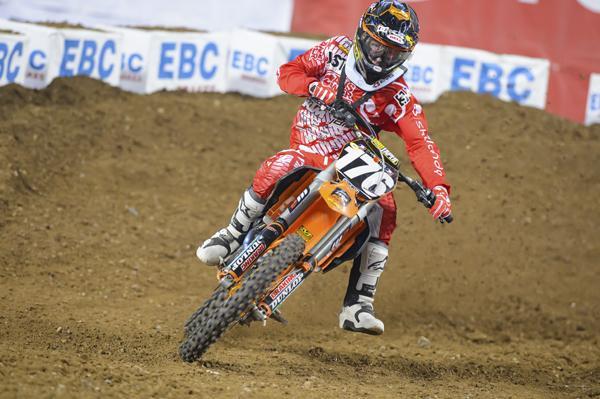 Joey Savatgy.
Simon Cudby photo
Cooper Webb
Other than Adam Cianciarulo, no rookie entered 2013 with as much anticipation surrounding their debut as Cooper Webb. A powerhouse in the amateur ranks, Webb was expected to contend immediately. And he did. But there was some rocky terrain he had to cross.
Motocross:
Webb was racing amateur events throughout the spring and didn't compete in supercross. Outdoors, Webb was the first rookie to secure a moto podium when he tracked down two-time world champion Marvin Musquin at Thunder Valley. From that point on, the echoes of heightened expectations grew louder. Rookie struggles followed, with Webb admittedly hitting the "rookie wall" after Washougal. The young phenom refocused and put in some of the best performances of the season down the stretch—including a second moto podium at Lake Elsinore, which ranked second behind Martin's four, among rookies. He also scored an overall podium there, putting him second behind Martin in that category, too.
Stock: Up
If not for his teammate Jeremy Martin, we'd be talking about Webb as the 2013 Rookie of the Year, as his five moto top fives and twelve moto top tens trailed only Martin. Webb had the weight of the world on his shoulders this season and handled the pressure like a true veteran. Yamaha's fortunes appear to be on the rise with their young duo.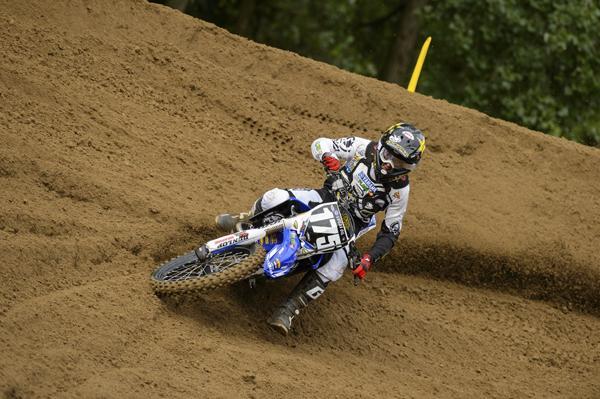 Cooper Webb.
Simon Cudby photo
Jackson Richardson
With little professional, or amateur, experience in his home country of Australia, Jackson Richardson wasn't on any ones radar entering 2013.
Supercross:
Richardson joined an exclusive club on a chilly night inside the Rogers Centre in Toronto, Canada, when he finished ninth in the 250SX East Region main event. It was his first career top ten, but more significantly, he joined Reed, Metcalfe, the Moss', and a small host of others of Australians with a 250SX (previously Lites) top ten. He grabbed two more top fifteens before the season was over.
Motocross:
Richardson had to bow out early of the Lucas Oil Pro Motocross Championship to return to Australia to acquire visa status for 2014. He scored points in nine of fourteen motos competed in.
Stock: Up
Richardson is young, just 18, and showed potential in 2013. He was as unknown as unknown could be, but made a little noise before heading home. Unfortunately, after signing with Carlton Dry Honda to compete in the Australian Motocross series, Richardson suffered a broken femur, which will cause him to miss significant time.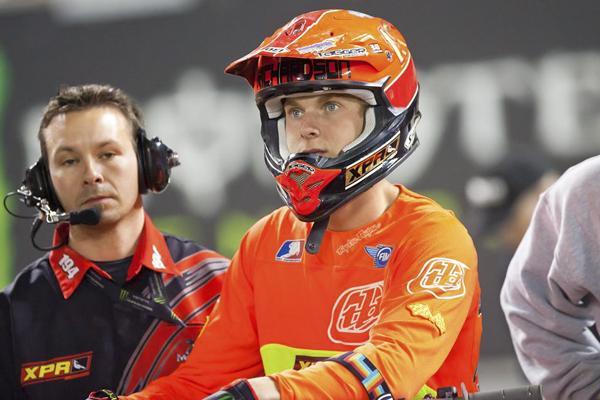 Jackson Richardson.
Andrew Fredrickson photo
Brady Kiesel
Signed by Eleven10 Mods in their transition to Yamaha, Brady Kiesel made his pro debut in Dallas.
Supercross:
Kiesel made three mains in 2013, with a high of eleventh coming in Vegas.
Motocross:
Following the collapse of Eleven10, Kiesel transitioned to Rock River Yamaha and had decent results before going back to his own deal on a Honda and eventually ending the season with MotoConcepts for a one race deal at Lake Elsinore. Kiesel had two top fifteens outdoors.
Stock: Up
Kiesel's stock rose enough for two different teams—Rock River Yamaha and MotoConcepts—to give him a chance after Eleven10 closed shop. Kiesel struggled all season to get practice time on his bike due to team changes, which makes his rise that much more impressive. No doubt, a team like MCR wouldn't have given the Texan a shot straight out of the amateurs, but his first pro season was enough to warrant a look.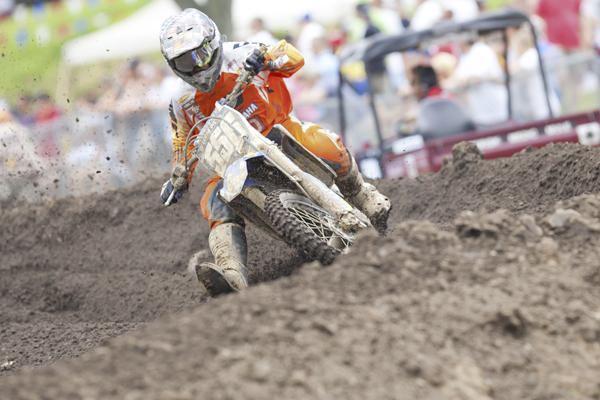 Brady Kiesel.
Andrew Fredrickson photo
Jacob Baumert
No rookie flew more under the radar more than Jacob Baumert. The Kentucky native bloomed late in his amateur career, and didn't turn pro until the age of 20.
Motocross:
While he only scored points in eight rounds, Baumert was consistently on the borderline of the top twenty.
Stock: Up
As an unheard of rookie trying to gain headlines against a mighty rookie class, Baumert helped his stock with a solid rookie campaign.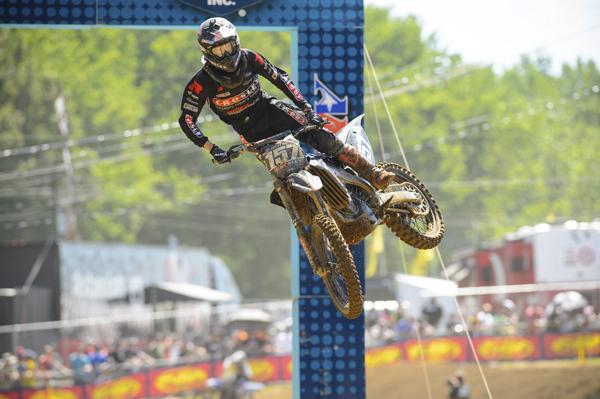 Jacob Baumert.
Simon Cudby photo
Justin Hill
The younger brother of Josh, Justin missed his final amateur season with a torn ACL suffered at the Thor Spring National at Millcreek in March of last year. Signed by powerhouse Monster Energy/Pro Circuit Kawasaki, Hill made his pro debut at the 250SX East Region season opener.
Supercorss:
Before suffering a broken radius (forearm bone) in Toronto, Hill accumulated two top fives and four top tens in four of five rounds. Hill's two top fives ranked second behind Jeremy Martin amongst rookies.
Motocross:
A consistent top ten threat outdoors—nine moto top tens—Hill had a breakout ride at his home track of Washougal, garnering his first career moto top five.
Stock: Even
In a win-now series, on a win-now team, more was expected from Hill. But look at the cold hard stats; Hill showed consistency and was a top rookie both indoors and out. Under different circumstances, we may be looking at Hill's stock differently.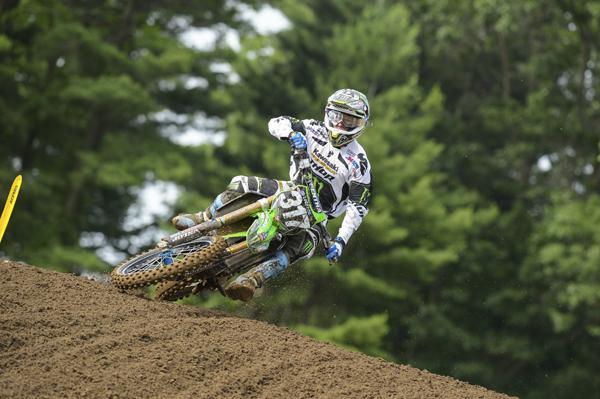 Justin Hill.
Simon Cudby photo
Adam Cianciarulo
Not since the infamous "Believe the Hype" shirts the Alessi camp wore at his debut has there been as much buzz and anticipation surrounding a professional debut. Then it sizzled after Cianciarulo got salmonella poising before the opener and missed the first four rounds. He made his debut at Budds Creek.
Motocross:
Cianciarulo was never 100 percent until late in the season as he dealt with iron deficiency due to salmonella. At the Utah National, finally healthy again, AC fought to a podium finish—the first of his career—and then came back from dead last to ninth, showing the promise everyone expected from day one. AC had five moto top tens over the course of the season.
Stock: Even
AC's saving grace was the Utah National. Before that, his season had not gone well, and he had not performed up to the potential of one of the winningest amateurs ever. Much can be debated on how exactly his season went, and if we really can judge him accurately since he was riding with an illness most of the time. But that Utah National showed the speed was there, and at this stage in the game, that's all that matters.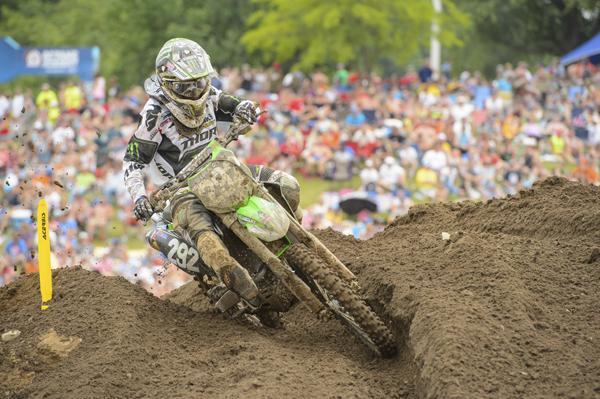 Adam Cianciarulo.
Simon Cudby photo
Dillan Epstein
Coming into 2013, the former Team Green amateur rider was looked at as the best rookie not to receive a ride. Seven rookies had factory support in 2013.
Supercross:
Epstein's supercross season didn't help his stock as he made only one main event in the 250SX West Region.
Motocross:
Epstein slowly began to raise his profile outdoors, making his mark as the top "true" privateer with four top fifteen moto performances in ten motos. A torn ACL at Southwick ended his season early, leaving more to be desired.
Stock: Even
You can't overlook Epstein ineptitude in supercross. The results were just not there. Things turned around outdoors, but without a full season to base expectations, it's not applicable to say his stock has risen. For 2014, he'll have to prove himself again.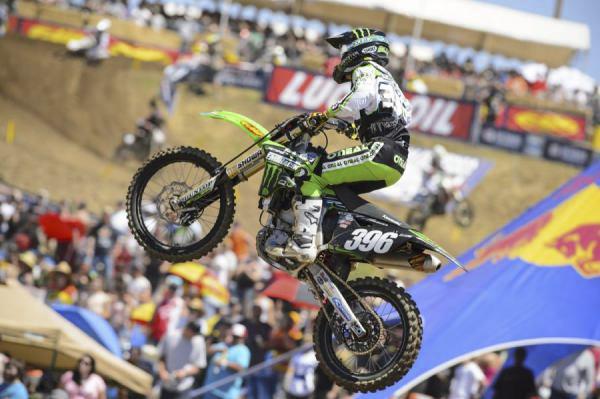 Dillan Epstein.
Simon Cudby photo
Mitchell Oldenburg
The Texan by way of Minnesota had a successful amateur career before turning pro in 2013.
Supercross:
Oldenburg was far and away the surprise of the 250SX East Region. Martin, Bell and Hill stole headlines before the season, but Oldenburg joined the rookie elite with one top ten and six top fifteens over the course of the year. A shoulder injury late in the season slowed his progression.
Motocross:
Due to lack of finances, Oldenburg was only able to race the East Coast rounds in Lucas Oil Pro Motocross. He garnered zero top fifteens, and scored just nine points over twelve rounds.
Stock: Even
His limited time outdoors hurt the resume he built during the supercross season, as his results outdoors were not on par with his SX performances. Like Epstein, Oldenburg will have to prove himself again in 2014.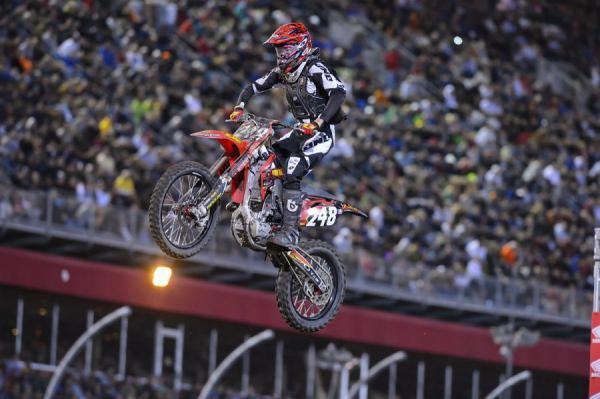 Mitchell Oldenburg.
Simon Cudby photo
Jessy Nelson
Nelson had a full outdoor season under his belt entering his first Monster Energy SX campaign. The long-time TLD rider won 2012 MX Rookie of the Year honors, heightening expectations for his supercross debut.
Supercross:
Nelson was another rookie lost early to injury. Before going out with an elbow injury, Nelson had one top five and four top tens through six rounds in a much deeper 250SX West Region.
Stock: Even
Nelson had the experience, the awards, and the hype. He also had a deep, deep West Region to deal with. Although he showed flashes, he also showed that he still needs time to develop in supercross. Losing out on almost the entire Lucas Oil Pro Motocross Championship, while young stars like Martin, Webb and others made a name, didn't help his stock.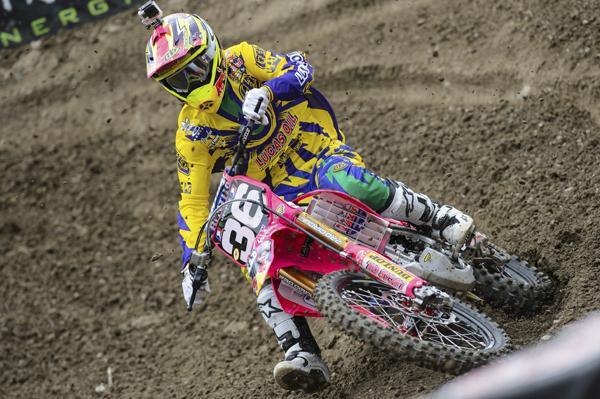 Jessy Nelson.
Simon Cudby photo
Zach Bell
The 2012 Horizon Award winner turned pro following Loretta's a year ago. Flashes of brilliance followed, but an inability to harness his unbridled speed landed Bell on the sidelines—a recurring theme that followed in 2013.
Supercross:
Bell showed flashes—two top tens in five rounds—but wasn't able to show consistency or the ability to control his speed. A shoulder injury keep Bell out of the final four rounds.
Motocross:
Bell raced the Lucas Oil Pro Motocross season opener before having to undergo surgery for a re-occurring shoulder injury.
Stock: Down
A watered down sample size on the track (six races combined between SX and MX) leads to an incapability of properly judging his on-track performances. With other rookies completing nearly entire seasons, and showing great success, Bell's stock took a hit with his inability to stay on the track and healthy. He still has a GEICO Honda ride, so the future is still bright for Bell, but changes to his riding style may be necessary.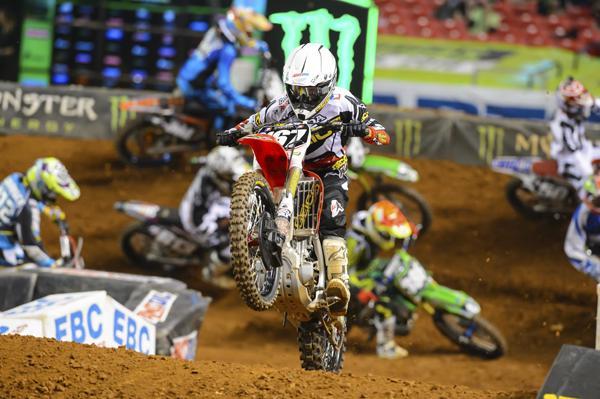 Zach Bell.
Simon Cudby photo
Jesse Wentland
Even with a championship from Loretta's in 2012, Wentland entered 2013 very much under the radar.
Supercross:
In what has become a common theme, the failure to adjust to supercross hurt Wentland's stock as he made only one main before getting hurt in Minneapolis.
Motocross:
In his brief appearances outdoors, Wentland showed flashes—scoring points in seven of fourteen motos. Although his greatest success came in the Canadian Nationals, where he scored a moto win in his limited time North of the Border.
Stock: Incomplete
With no major support, Wentland was in the mix as the top privateer outdoors. Not racing the first two rounds, and spending time in Canada leaves the door open for debate.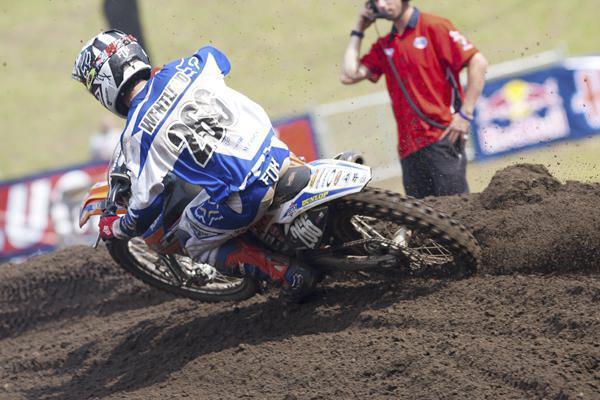 Jesse Wentland.
Andrew Fredrickson photo
Tyler Bereman
Bereman had a successful amateur career cut short last year due to knee injuries, and had less than two weeks on a supercross track before the season opener in Anaheim.
Supercross:
Bereman pounded on the door of the stacked West Region mains before breaking through at Anaheim III. The southern California native would make two main events on the season with a high of sixteenth coming in Salt Lake City.
Motocross:
Bereman jumped to the 450 Class for Lucas Oil Pro Motocross, competing in select rounds. He made one main event at Thunder Valley, scoring zero points.
Stock: Incomplete
In terms of notoriety away from the track, Bereman probably tops the list. A fluid style has gained attention from sponsors such as DC and DEFT. The high-profile companies have featured the rising star in a number of videos released throughout 2013. But on the track, he didn't compete enough to show what he's capable of as a racer.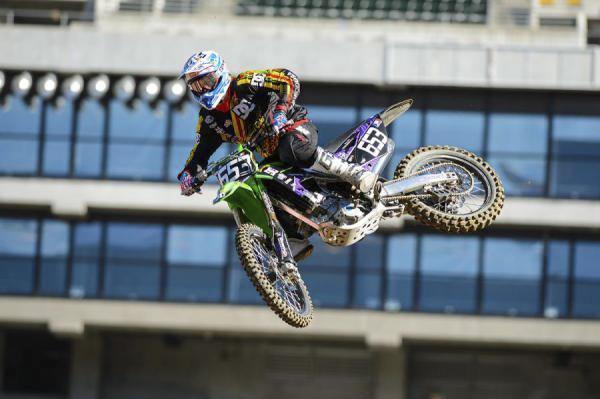 Tyler Bereman.
Simon Cudby photo