Spy Photo: Millsaps on KTM
Freelance photographer Will Topete sent us this spy pic of Davi Millsaps testing a KTM for Rockstar Energy Racing. This isn't a shocker, as rumors have been swirling of the Rockstar team possibly going orange (or even blue) for 2014. Remember, while the team has had great success racing Suzukis this year, they've been pretty clear that they have not gotten the level of factory support from the yellow folks that they would have liked. Perhaps KTM or Yamaha will come to the rescue?
We have to say, this deal looks awfully far along when you consider this #18 bike already has custom made graphics with Rockstar and other team sponsors on it.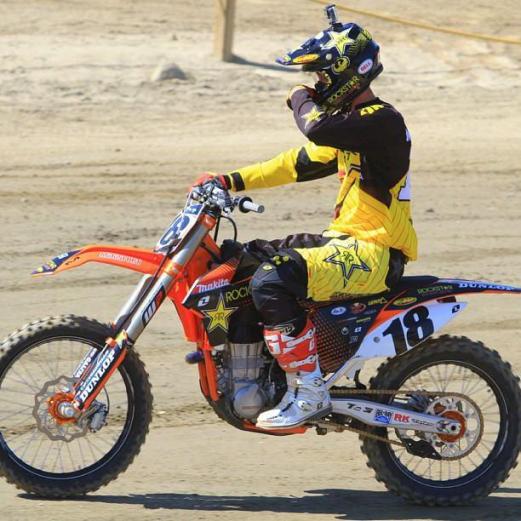 Will this be the Rockstar bike for 2014?
Will Topete photo