Washougal Motocross
Washougal

,

WA
Washougal
Lucas Oil AMA Pro Motocross Championship
Welcome to Racerhead, coming to you from right next to the starting line here at Washougal. Tomorrow marks the eighth round of the twelve-race Lucas Oil Pro Motocross Championship, and with great weather in the forecast, it should be a great track and they're expecting another massive crowd. We will get into all the news from the week, but first I would like to turn this over to Jason Weigandt to talk a little about the passing of King Kelly, a motocross man who did a great deal for the sport in the Southeast.
R.I.P., KING KELLY (Weege)
Sad news out of Georgia, as race promoter and track owner King Kelly, father of DMXS Radio's Kevin Kelly, passed away this week. Kelly was 72 years old.
King was the founder of Bremen Race Park in Georgia and also the promoter of the unique Six Flags AMA Pro National in 1984 and 1985. They literally had a national track set up right in the middle of the theme park! Seems like a crazy event that Red Bull or someone would put together today, but back then it was just one of the stops on the outdoor national tour. Also, King ran a Kawasaki shop in Georgia that provided some bikes for the first edition of the groundbreaking Team Green amateur program, which was based around Southeastern riders Keith Turpin and Billy Liles.
King had a huge impact on the big motocross scene in the Southeast. For more, please take a minute to read his obituary.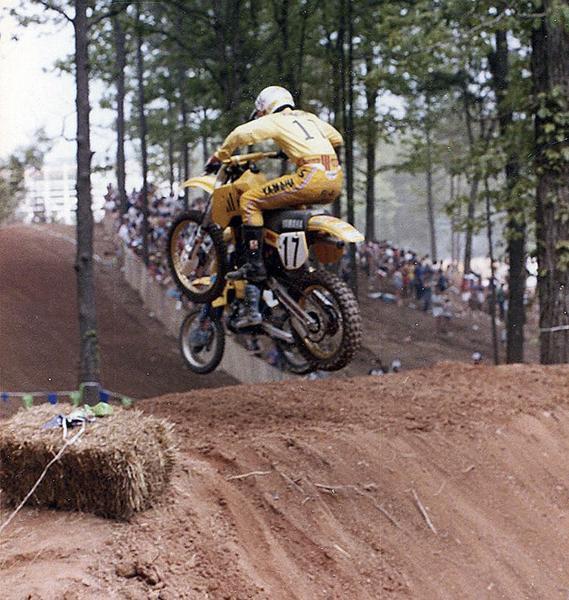 Rick Johnson at the '84 Six Flags National. Look closely and you'll see a roller-coaster structure in the back.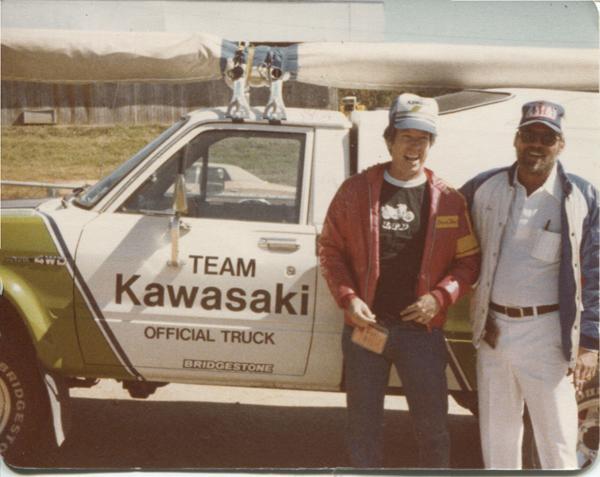 King Kelly with original Team Green Manager Dave Jordan.
Photos courtesy Kevin Kelly
HOW TO WATCH WASHOUAL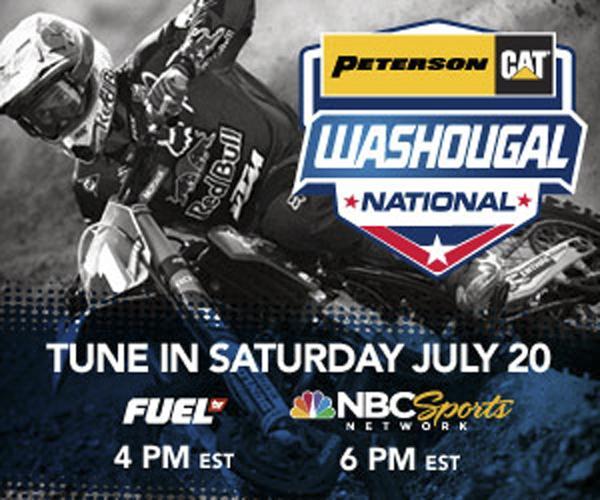 Click HERE for more details.
HEAT NON-FACTOR? (DC)
The hot-weather thing that seemed to plague Ken Roczen at this time last summer appears to be well behind him. The Red Bull KTM rider looks as strong as anyone out there in the second motos, and he's proven it at both Southwick and RedBud with solid second-moto wins. With five rounds to go, and all of them with the potential to be very hot, Roczen's work in this area shows.
As for Eli Tomac, heat was also a problem for him early in his career—especially at Freestone in Texas three years ago, where he basically rode himself into the ground in the second moto. The effects of that heat exhaustion stayed with him for some time, and it was a valuable lesson for him and his father, John Tomac. He would certainly have been formidable against Roczen in those second motos if not for those early problems.
Tomorrow's weather for Washougal? Sunny and a high of 84.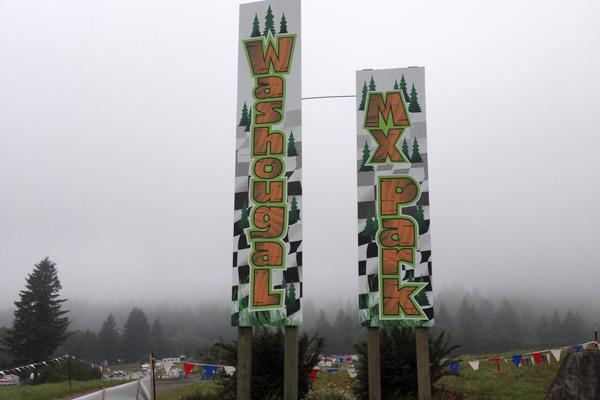 Heat won't be a factor at Washougal tomorrow.
DC photo
PRO PERSPECTIVE – WASHOUGAL (Jason Thomas and David Pingree)
Ping: I raced at Washougal the first time on a KX60 in 1985 at a Yamaha Gold Cup series event. I lined up against the Northwest's top riders like Rick Simmit, Butch Smith, Lowell Thomson, and current track owner Ryan Huffman. And I'm pretty sure Ryan kicked our asses. Imagine that. It was quite a bit different then, and like some other historical tracks (yeah, I'm talking to you, Unadilla) the topsoil has disappeared and left the racing surface a hard, slick version of its former self.
While many riders talk about how the shadows are the tricky part of this picturesque venue, it is the shiny, slippery spots that seem to bite people. A blue or orange lens always seemed to work well at Washougal to minimize the glare and make the transition from sunlight to shade a little more seamless. The slick spots? Hey, you're on your own there. I felt like I needed training wheels up there at times.
Other things I remember are the roost going up Horsepower Hill. I imagine that's exactly what it feels like to be shot at with a shotgun. I've never seen anyone pull off into the woods at the top and just sob uncontrollably, but I suspect it may have happened.
Also, the two downhill drops that bring you back to the main portion of the track are a blast. You come from up in the tree canopy and fall 100 feet back into the crowd. Very fun.
From a spectator's perspective, the facility is beautiful. The fans are always friendly and loud and the weather is almost always absolutely perfect for racing. If you are trying to decide which national you should get to, put this one at the top of your list. The crew does a great job.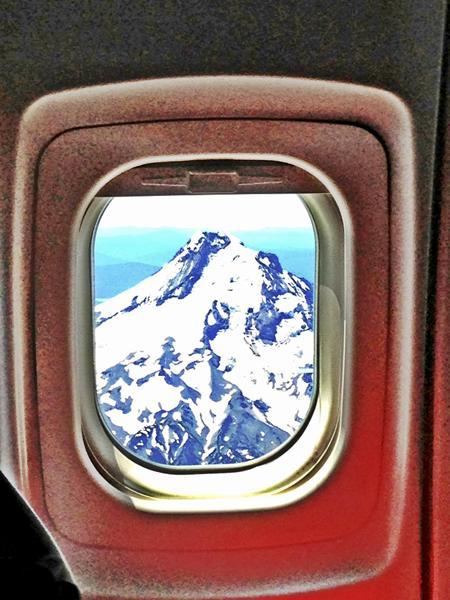 DC's view of the beautiful Pacific Northwest.
JT: Washougal is the farthest national geographically away from Florida. Every year, all of the riders who live and train in Florida would board a plane on Friday for what seemed like a flight to Europe. The flight is pretty brutal, but once you land and see the beauty of the Pacific Northwest, it all seems worth it. Washougal is the most picturesque national of the series with mountains, streams, and trees making an epic backdrop. These same trees caused the biggest issue for me, however, as the late afternoon sun coupled with these massive evergreens would make a kaleidoscope of shade and brilliant sunshine. As Ping alluded to, colored lenses can help, but it was still difficult to adjust from bright sun to complete shaded darkness while doing 40 mph into ruts and braking bumps.
Add in the fact that by the second moto, the traction is similar to what Kristi Yamaguchi would face, and it makes for a tricky thirty-five minutes. I can remember actually trying harder to see in the shadows, which I can't describe how to do nor can I prove that it actually works. There were plenty of times where I hit bumps or ledges that I had no idea were even there; I just held on and hoped for the best.
The most prevalent section for the shade/sun contrast is a few turns before the infamous Washougal whoop section. Coming down the hill into the switchbacks, I literally couldn't pick out much of anything. Maybe I had more trouble than some, or maybe I was blinded by the light like Manfred Mann's Earth Band, but I can tell you one thing: Come Saturday at 1 p.m., these guys are going to still be revved up like a deuce. At least I think they will, because I actually have no idea what a deuce is. [Ed. note: It's a car, like a "little deuce couple," but also Springsteen wrote that song with the original lyrics "cut loose like a deuce," and the Manfred Mann cover has really famously misheard lyrics and it's just a whole thing that we don't have time to get into.]
NON-PRO PERSPECTIVE (DC)
Both Ping and JT$ should be pleased to read here that Washougal has slowed down that downhill into the trees and also added more topsoil, plus a new tunnel jump to help give the Asterisk Mobile Medics quicker access to downed riders. They also added a jump in the middle of the big Horsepower Hill to slow it just a little and ease up on those shotgun blasts to the chest! And the soil out there for amateur day looks superb, dark and not nearly as slick as it used to be.
DISTANT NEIGHBORS (DC)
Have you ever wondered if top riders who live near each other, like Ryan Villopoto and James Stewart and Chad Reed, ever get together and play-ride or hang out on off-weekends like we had last Saturday and Sunday? The answer, according to Villopoto, is "very unlikely."
"There's no sport like ours in the sense that our sport is very separate at the top," he told me recently. "None of the top guys hang out and talk or anything like that, unless you're close to a rider and the gap between you [in results] is pretty big. But the top five guys don't ever hang out together or go to dinner or anything. There's none of that in our sport, and while in some senses it's good, it's kind of a bummer in another sense. It doesn't need to be that way all the time, but then again, our sport relies so much on the rider.... Our careers are very short—unlike NASCAR, for instance—and there's a lot of money to be made at the very top, and only for a short time in your career. That all makes this a cutthroat sport."
Villopoto does ride with his teammate Jake Weimer occasionally, as well as his young Florida neighbor Adam Cianciarulo. "Even though Stew's house is just 27 miles away from mine, you won't see me driving there to go ride, and he won't be coming here," Villopoto says. "None of the main guys want to help a guy who's there to beat you."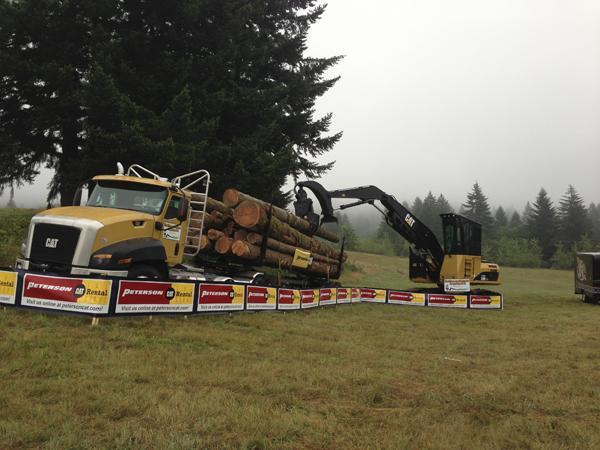 Cool sponsor display out front at Washougal.
DC photo
REALISTIC EXPECTATIONS (Aaron Hansel)
We all know how high the expectations are around Monster Energy/Pro Circuit Kawasaki's Adam Cianciarulo. After three races as a pro, the last thing you'd probably have expected to hear him say was that his fifteenth in moto two at RedBud was his best ride of the year, but that's exactly what the rookie said as he sat at a table in the pits. He looked somewhat dazed as he recovered from a hard first-lap crash that forced him to remount and charge back from nearly dead last.
"Honestly, that was probably my best ride of the year, just the way I felt," he explained. "Even in the beginning of the moto, even though it was only half a lap or so, I didn't get funneled back so fast. I felt like I was going forward, but unfortunately I blew it with the crash. But we're learning.
"Those guys aren't unbeatable by any means," he added. "I mean, I'm not going to be as fast as those guys, those top two or three, by the end of the year. My speed is getting better but it's still not where it needs to be. It's still not what those front six, seven, probably eight guys.…
"In the second moto I just said, 'Screw technique, screw all that stuff, I'm just going to go for it.' And I went for it and unfortunately it ended with me on the ground. But I feel like I can build on that now that I know that's how I have to come out every time."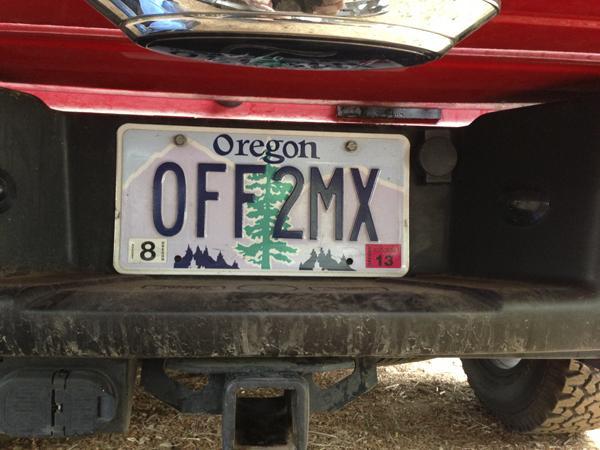 This guy is ready for Washougal tomorrow.
DC photo
THE CORRECTION (Weege)
On Wednesday, we posted The List with some of the longest win streaks in motocross and supercross history. Then we learned some history of our own. Most bench racers say Kevin Windham's eighteen straight moto wins at the AMA Amateur National at Loretta Lynn Ranch is the all-time record. But thanks to Kawasaki Team Green motocross supervisor Ryan Holliday—perhaps the most knowledgeable person around when it comes to Loretta's trivia—we realize that's not true.
James Stewart actually has the Loretta's record with twenty-three straight moto wins from 1998-2001. How was this not known? Because Stewart had five moto wins, after a first-moto DNF in 1998. Add in his eighteen straight over the next three years and you have twenty-three. Congrats, James. That's another record! And thanks for spotting our mistake, RH574!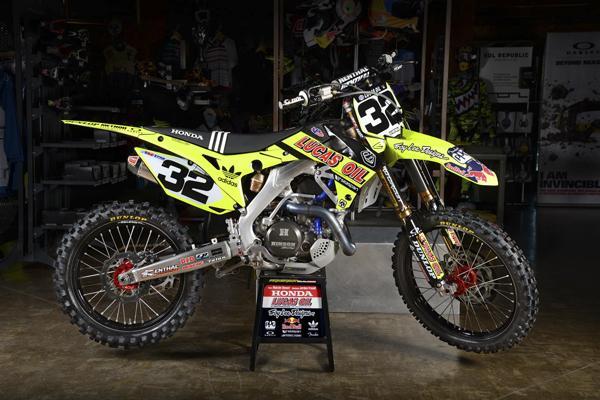 Very colorful TLD bikes this weekend.
TLD photo
FRIESE BACK WITH MOTOCONCEPTS (Chase Stallo)
As first reported yesterday, Vince Friese is back with SmarTop/MotoConcepts, the team he spent his first four professional seasons with. Friese—who started the Lucas Oil Pro Motocross Championship with Munn KTM before he and the team parted ways after just seven rounds—is, for now, only scheduled to race Washougal for the team.
We texted Friese yesterday and he said the deal was very "last minute" and that team owner Mike Genova called him and offered to help him out for the weekend.
Vince actually ended up racing last night at the Portland International Raceway Thursday (Check out the gallery from Guy B on Vitalmx.com), which drew a big and boisterous crowd. The winner was Weston Peick, then Friese, followed by Tevin Tapia, Jake Anstett, and Jared Steinke.
And speaking of MotoConcepts, it's hard to believe that it's been a full year—Washougal 2012—since a rider other than Ryan Villopoto or Ryan Dungey won a 450 moto outdoors. The last man to do it was Mike Alessi, who beat Dungey is a thrilling first-moto fight here at Washougal.
NEW NUKES (Weege)
The old days of freestyle are clearly behind us. Used to be cool just to watch guys do backflips, but that's so old hat that FMX promoters have had to reinvent the genre. The choreographed story-within-the-FMX-show of the Nuclear Cowboyz appears to be here to stay. But how exactly do you choreograph a freestyle show?
It works with what's called a white-model meeting, where a white scale model of the set is shown to company execs. Nuclear Cowboyz director and choreographer Scotty Nguyen and show producer Juliette Feld can use this to explain the format, scenic designs, and action cues for the 2014 show. Pretty cool. The 2014 tour schedule was just released, so be sure to check it out at NuclearCowboyz.com.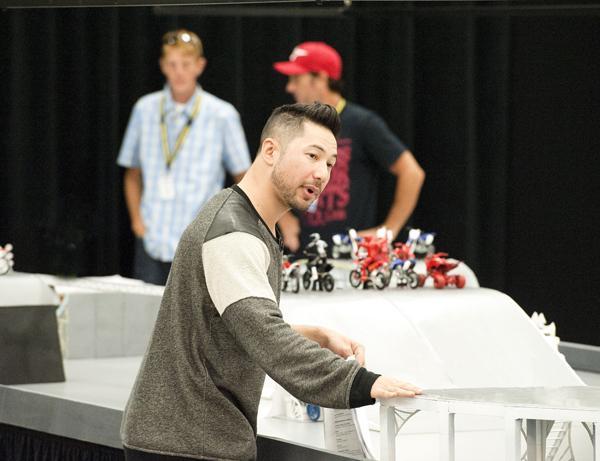 Nuclear Cowboyz director and choreographer Scotty Nguyen discusses the 2014 show with Feld Entertainment executives.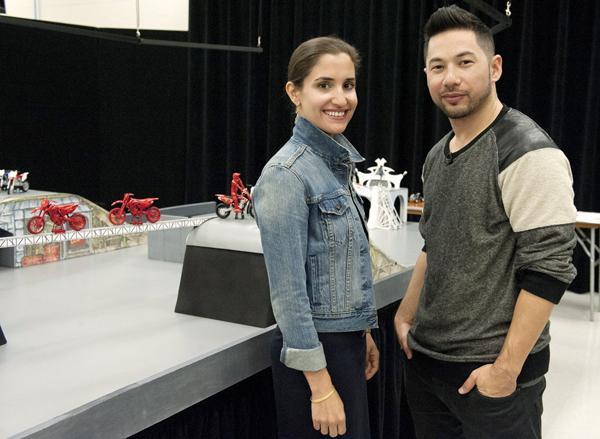 Nuclear Cowboyz producer Juliette Feld and show director and choreographer Scotty Nguyen.
Photos courtesy Feld Motorsports
THE NUMBER: 110%
(DC)
Next month in England at the MXGP Festival (August 22-25) Youthstream is hosting a "privateer challenge," which will give independent riders a chance to race the 2014 MXGP class (called MX1 right now) free of charge (about $1,200 per race). All riders have to do is show up at Matterley Basin and over the course of two practice sessions lay down a lap that is within 110 percent of the average of the top-ten MX1 lap times that same day.
The privateer challenge is only open to riders who did not race the GPs in the current season, and they cannot be a part of an OAT (officially approved team) and must be a privateer. The challenge is open to riders of all nationalities, though an FIM license is required to participate.
For more information, contact Marc Pauwels at sportoffice@youthstream.org.
Oh, and someone please buy Jason Lawrence a plane ticket to England.
In The Mag: The Duel
While the 250 Class is once again a multi-rider free-for-all, the 450 Class in Lucas Oil Pro Motocross has been pared down to a duel between the two Ryans: Villopoto versus Dungey. Read more about this particular battle, and more, starting on page 110 of the September 2013 issue of Racer X Illustrated.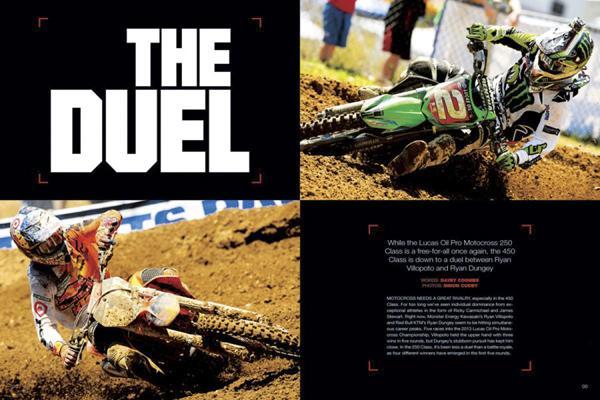 HEY, WATCH IT!
The Steelers' Antonio Brown "Day in the Life", featuring his KX 85.


It's amazing how much you'll learn about Justin Barcia, his family, and his past, present and future in this Alli Show.

If you don't speak German you won't understand much of this, but it's still a pretty cool new story from Germany showing Ken Roczen's life. It includes early stuff of Ken on minicycles, and today's life of kicking back at the pool in California. Enjoy.
RANDOM NOTES
Be sure to stop by the Racer X booth at Washougal this weekend to pick up your 2013 event sticker and check out our special subscription offer! For only $20 you can get 13 issues of Racer X plus a limited-edition Kevin Windham drawstring bag.
Did you get an all-day pit pass? There's still time! For only $40 you get an all-day pit pass plus a one-year subscription to Racer X. Order yours now here.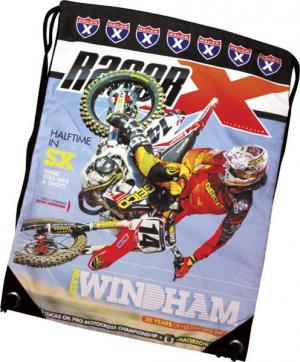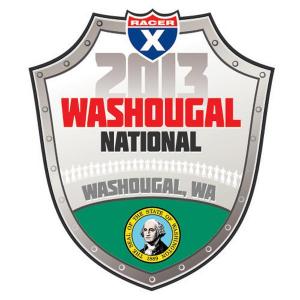 We are sad to report the legal trouble of former professional racer Billy Payne in Simi Valley, California. Once an aspiring racer for Pro Circuit Kawasaki, Payne, now 32, and two other men were charged with the distribution of oxycodone.
It's that time of year again, when all the gear companies start releasing their new lines. One Industries set up shop at Pala Raceway on Thursday to showcase their newest designs and the media were treated to a freshly groomed track. Each participant received new gear, which even included a personalized butt patch! One has lots of innovative additions to the 2014 lineup, including some new safety-orientated technology. Check out www.oneindustries.com for the lowdown.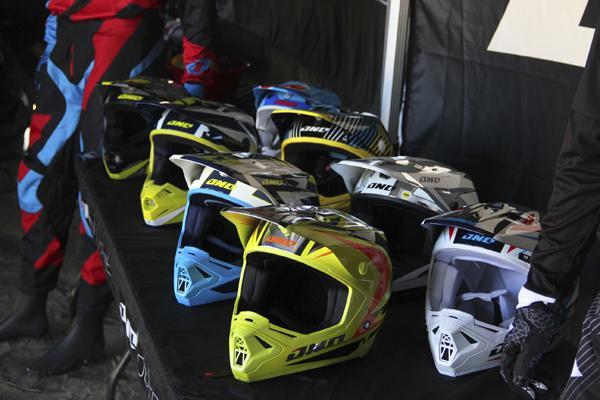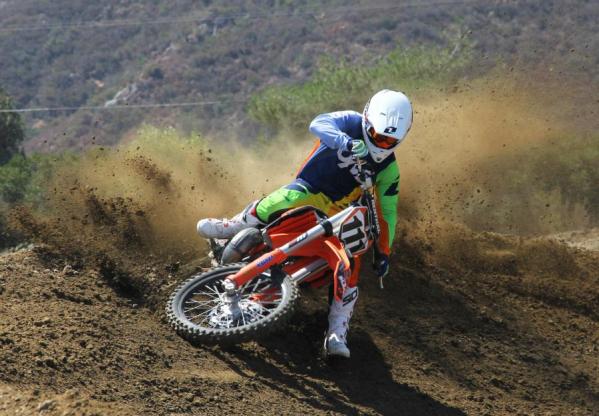 John Langran photos
LETTER WE GOT (Weege)
Washougal fans love their race. How else to explain this ranting, raving email?
I was standing (on crutches) next to the jump in 1981,when Chuck Sun whiskey throttled his RC into the stratosphere & the fence/crowd while trying a last lap desperation pass on the Golden Boy (Broc Glover). Chuck flopped like a ragdoll. From that moment forward the jump was known as "The Chuck Sun Jump".
How about Stanton parking JMB in the woods in the 500 nationals?
Local hero Jason McCormick's AWESOME moto win against RC?
Stanton on a Yamaha big bore?
TP wheeling all the way thru the whoops likes it was his job during the moto? PHENOMENAL!
JMB crashes @ bottom of ski jump during practice & leaves his factory RC 5-Honey in the middle of the track. He made the huge mistake of coming to the fence, he got ZERO respect.
RC chasing Stew & crashing on the face of Leach's Lump, launching himself up & over the lump, without his bike?
Guy Cooper entertaining crowd and scaring photogs on Chuck Sun jump? This was well before FMX!
Magoo blowing spectators off the fence in the U-turn after the ski-jump during practice?
He sounded like he was riding an automatic. Just full throttle, top gear.
The old downhill start and right hand first turn?
80's euro open bikes! John Finkleday wrasslin' the great white 495 KTM? Billy Grossi on
Husky?
And 1981! The open class is filled w/MAICOs!
Beast from the East on the funky air hammer, open class WR Yamaha?
Magoo jumping what seemed like 3/4 of the way up HP hill on the first lap of practice?
I've flagged for the Nationals the last ten years. I've never missed a national, except for 86' or 87' when we lost it for that year.
This is our favorite week of the year up here in the PNW.
See ya' @ Wahougal.
Big79'Terry (Terry Swaim)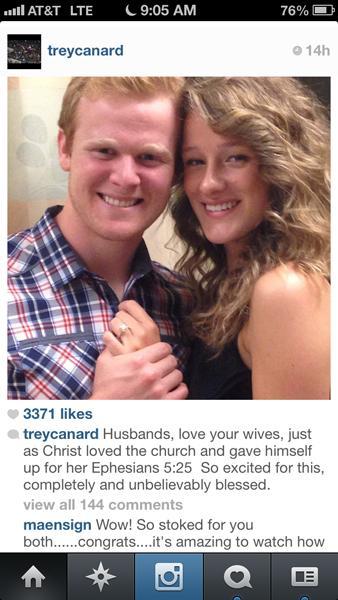 Congrats, Trey!

Thanks for reading Racerhead. See you at the races.