Rescue Pegs Release FS2 Model
MORENO VALLEY, California – The Rescue Pegs line of off-road passenger footpegs grew today with the announcement of the new Rescue Pegs FS2 model. The FS2 model is completely adjustable to fit nearly every size, type, and shape of OEM or aftermarket footpegs on the market.
Pac Blue Concepts, manufacturers of Rescue Pegs off-road passenger footpegs, added the FS2 model specifically to fit youth and small bikes and bikes with taller footpegs. The FS2's fully adjustable design means it can be custom fit to the narrow pegs found on most small or youth bikes as well as the tall pegs found on a lot of European machines.
The new FS2 design features a single down post that fits well on the narrow pegs of most smaller bikes. The FS2 also features two threaded studs in the back that offer 1.25" of vertical adjustment, making them perfect for OEM footpegs that are tall near the pivot. Both the FS2 and the original FS1 offer the same solid-steel construction, powder-coated finish and nylock nuts.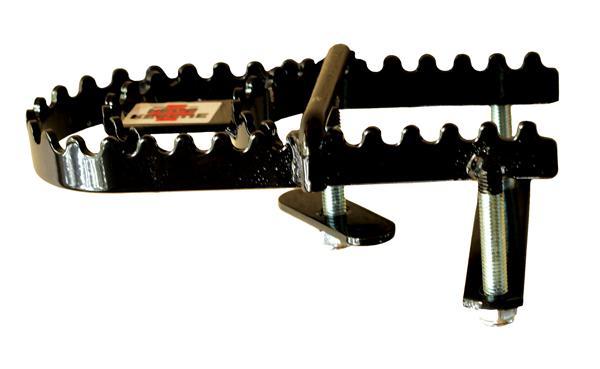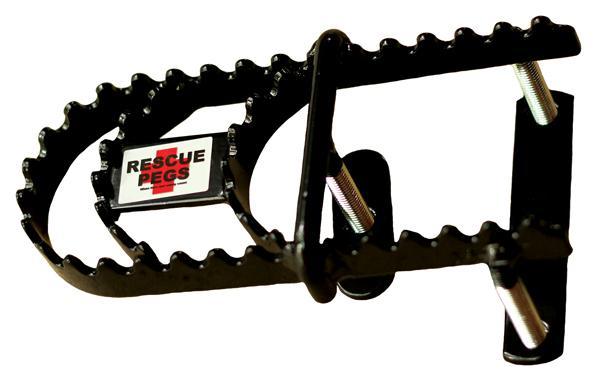 Rescue Pegs are simple clip-on footpeg extensions for off-road motorcycles, designed to provide passengers a safe and easy place to position their feet. Most off-road motorcycles are not equipped with passenger footpegs, leaving nowhere for passengers to place their feet. Rescue Pegs offer a simple solution by clipping onto the existing footpegs providing twice the amount of footpeg space without permanent installation or modification of the bike.
MSRP for Rescue Pegs is $59.95 per set with free standard US domestic shipping. Orders can be placed online at www.rescuepegs.com.
Rescue Pegs are a proud sponsor of Shane Watts' DirtWise Schools/KTM-Parts.com/Maxxis race team and defending GNCC Pro XC-2 champion Jason Thomas. Look for Jason and Rescue Pegs at the starting line of the Grand National Cross Country races throughout 2013.