High Point Raceway
Mt. Morris

,

PA
High Point
Lucas Oil AMA Pro Motocross Championship
It was pretty cool to see FIM World Motocross contenders Clement Desalle and Kevin Strijbos try their hand at two rounds of the Lucas Oil Pro Motocross Championship. They acquitted themselves quite well, flirting with 450 Class top fives despite some first-turn crashes. They're not the only ones to give the Nationals a try. Here are some other stories, and if you remember any others, post them below.
By the Racer X Staff

Stefan Everts: Unadilla, 1997
Endless bench racing sessions have run discussing how the King of Motocross in Europe would have done if he ever tried his hand here. There was only one National, ever, to serve as a test, at Unadilla in 1997. Riding a CR250, Everts was darned good, carding a solid third in moto one. He looked even better in moto two before crashing. He finished fifth, good enough for fourth overall. Oh, if he had only done more!
Joel Smets: Southwick, 2001
In 2001 Joel Smets came across the ocean to race the Southwick National on a big-bore KTM. Smets, a multi-time world champ, wanted to see what moto life was like over here and acquitted himself well in the sand, finishing sixth overall. But he was no match for race-winner Carmichael, who was on a tear that summer aboard his Kawasaki KX250. The cool thing is that Joel and RC became good friends somewhere along the way and when RC retired in 2007, Joel brought his family across to the Atlanta SX to see Ricky race one last time and then enjoy some vacation time with the Carmichaels down in Florida.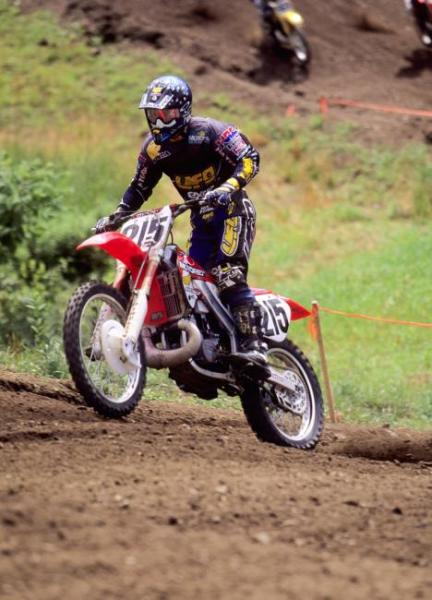 That's Stefan Everts at his one and only U.S. National. He also raced a few supercross races back in 1992 and did well. He could have had a future here if he wanted one.
Racer X Archives
Josh Coppins: Unadilla, 2002
Unadilla is a popular visiting spot for the GP set, as for some reason the calendar seems to line up on a GP off-weekend, and the track itself, a home to GPs, Trans-AMAs and even a Motocross des Nations over the years, has international style. New Zealand's Josh Coppins tried it in 2002, riding for Plano Honda in the 250 Class and finishing a solid sixth with (5-8) scores.
Marc DeReuver: Southwick, 2008
The sand specialist made a memorable stop here in 2008, where the European press quoted him as saying he thought he could beat anyone in the U.S. at Southwick except James Stewart. Only problem: DeReuver denied having ever actually said that! Okay, maybe the press got a little too excited, but DeReuver actually came darned close to backing those (not said) words up in moto one, with third behind Stewart and Andrew Short. But the heat, humidity and everything else caught up to him in moto two, and he pulled off. He was definitely fast, though. The Vault will also show you that back in 2001, DeReuver raced the 125 class and finished 20th overall. That was the same day Smets raced the 250 Class, so that ride was largely overshadowed.
Clement Desalle: Washougal, 2009 and Unadilla, 2010
There's a reason the MX Panda was carrying some hype into Thunder Valley this year—he scored three podium finishes in four motos here previously. His 2010 performance at Unadilla was especially impressive. Most of the talk centered on James Stewart's return to the nationals, but Desalle came about as close to anyone all season to outlasting Ryan Dungey for a win, leading much of the second moto.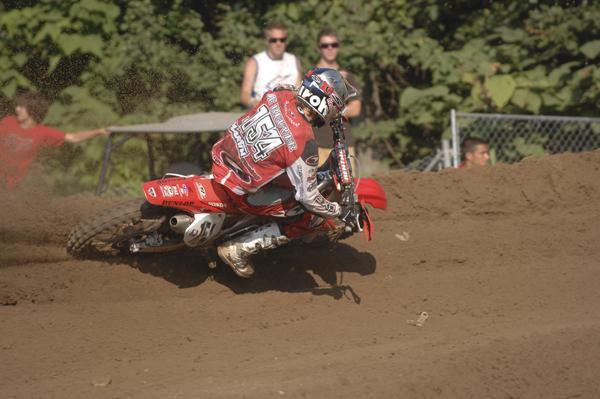 Marc "Calimero" DeReuver flew to a podium finish in a Southwick moto in '08.
Carl Stone photo
Jean-Michel Bayle: Gatorback and Unadilla, 1989
When Jean-Michel Bayle was setting himself up for a move to America in 1989, he came across and raced the first six supercross races, plus the opening round of the 250 Nationals at Gatorback, which he famously won. But the real trivia comes in the last race of the season: the Unadilla 500 National. JMB came back again from Europe, having won the 250cc Grand Prix title with ease, and won the final outdoor race of 1989, giving him bookend wins and showing the Americans he could race and win on anything.
Gareth Swanepoel: Unadilla, 2009
Swanepoel eventually became a full-time racer in the U.S. and even won a moto at Southwick for Star Racing Yamaha in 2011. But before that, the South African was a Grand Prix racer, and when the Monster Energy Kawasaki team saw one 450 rider after another go down with injury (first Ryan Villopoto, then his replacement, Ricky Dietrich) they called Gareth over for one race. Of course, it was Unadilla, and he was solid, with (7-6) scores for sixth overall.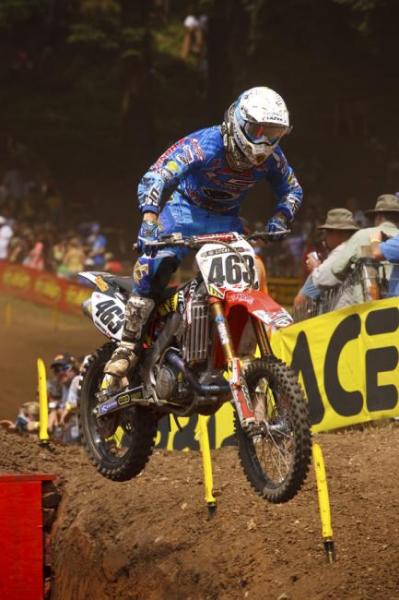 That's Desalle on Ryan Clark's privateer Honda at Washougal in 2009.
Simon Cudby photo
Alessio Chiodi: Steel City, 1999
Another multi-time world champ who has visited the states to race outdoors is Alessio Chiodi, the super-fast 125cc specialist who did both SX races and outdoors. Chiodi wanted to challenge Ricky Carmichael in 1999 in what was thought to be RC's last race on a 125, but the production-based Fast by Ferraci Husqvarna that Chico was aboard here was much different than the works equipment he used back home in Europe. Chiodi ended up snapping the bike in half and hurting himself at Steel City and was not able to get after Carmichael. Chiodi also raced Glen Helen the following season but again had trouble adapting to the equipment and the system.
And he's from Italy, not Willow Grove, PA, as it states
here
; that's where his entry came from for the events, the Husqvarna importer of the time.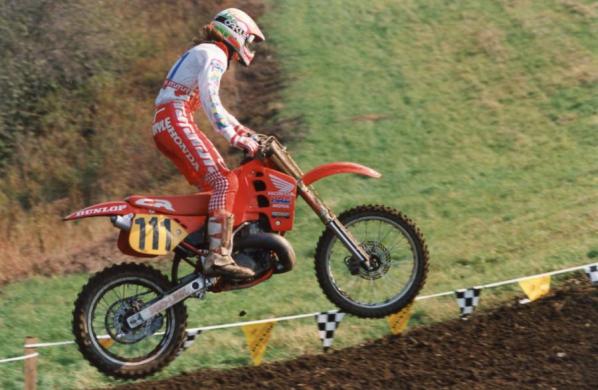 Ah, the mighty JMB. The man could even make piloting a CR500 look effortless.
Thom Veety photo
The Americans
Through the years, a number of American riders eventually found a home racing and living in Europe, so we'll highlight some of their guest rides here.
Trampas Parker: Budds Creek, 1989
Fresh off a very surprising 1989 125 World Championship, American Trampas Parker showed up at the second last national of the year at Budds Creek to do battle with the AMA riders. According to Cycle News, Parker's bike was a bone stock KTM 125 that he bolted his suspension on and that was it.
The world champion acquitted himself quite well up against title contenders like Damon Bradshaw, Mike Kiedrowski and the rest, as he ran fourth for most of the first moto before ending up fifth. Second moto he was around mid-pack before he was forced out with shifting problems.
"I feel that I let down a lot of people," Parker told Cycle News. "I don't know if I was as fast as those guys today but I gave it 100 percent on a bike that has a bone stock motor."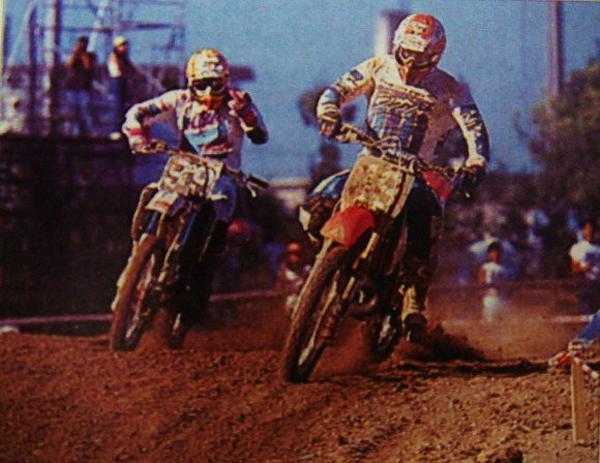 Mike Healey chases Jeff Stanton. and he's not happy. See below.
Racer X Archives
Brad Lackey: Lake Sugar Tree, 1975
"Bad" Brad was already off to his European exploits, chasing a 500 World Championship year after year. Occasionally he'd return to the U.S. to hit some races, such as the Lake Sugar Tree National in Virginia, which he won in 1975.
Donny Schmit: Millville, 1995
We mentioned this last week in our Hometown List. Minnesota's own multi-time world champion was basically retired by 1995, but he showed up at his home race on a Honda of Troy CR250, promptly holeshot both 250 motos, and finished a strong (5-4) on the day for fourth overall. And that was it for his career. Then sadly a few months later, he died of a rare blood disorder.
Donny raced a few guest appearances during his GP years of 1990-1994, you can see that here in the Vault.
Mike Healey: Steel City, 1992
Times certainly have changed in this sport. Back in 1992, Healey, an annual contender for GP titles in whatever class he raced, showed up on a beat up old Suzuki and won the first 125 National moto at Steel City. He finished second overall for the day behind Jeff Emig. Do that today, and you'd be surrounded by agents and contracts for the next season, but Healey didn't get any offers. The first American to really make the to-Europe-and-back move work is the guy below.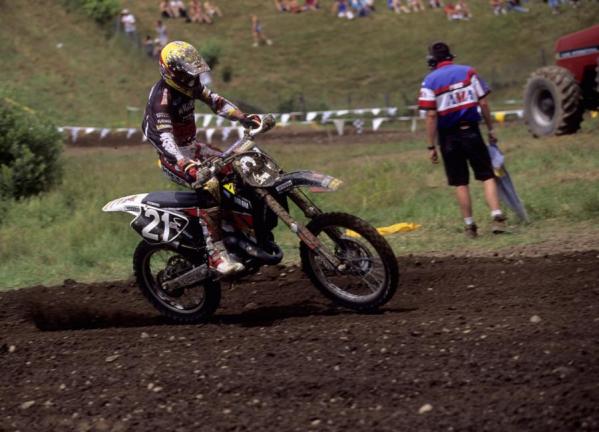 Mike Brown makes a stop in the U.S. during one of his many tours of Europe.
Racer X Archives
Mike Brown: All Over
Mike Brown has had one of the most dynamic careers of anyone (and it's still going, although, sadly, he wasn't available to finally race a National at his home track of Muddy Creek). He bounced around from Europe to the U.S. over and over (including countless stints on Honda and Yamaha of Troy). In 1997, Brown was exiled to the GPs after pointing out of the 125 Supercross Class, he came back over for a few 125 Nationals at Unadilla and Kenworthy's and finished 10th and 13th. Then he came back to the U.S. in 1998, then back to the GPs in 1999! In '99 he made an appearance at Red Bud and had (5-34) finishes. Two years later he was back in the U.S. full-time (again) and won the 125 National Motocross Championship.
Bonus:
The pipeline can go both ways, or at least it used to. In 1982 Team Honda's Donnie Hansen and Johnny O'Mara each went to Europe to race, with Hansen winning the Swedish 250 GP and O'Mara winning the Swiss 125 GP. For Hansen, it would be his last race, as the following week he suffered a career-ending head injury when he crashed at a practice track in Germany while preparing for the Motocross of Nations. In 1987 then-Honda rider Micky Dymond raced a 125cc Grand Prix in South America and won. And, Robbie Reynard went abroad about a dozen years ago to race a Grand Prix in Belgium (though not Namur).
Perhaps the most famous story for American-based riders showing up for the GPs story came in 1991, when Jeff Stanton and Mike Kiedrowski attended the final GP of the year in Japan and won both the 125 and 250 classes that day. Stanton essentially cost Healey the title by stealing points from him in the 250s, leading to one of the most famous gestures in motocross history from Healey….