Tim Clark is no stranger to motorcycle racing. Some of you might recall his work with Kawasaki Team Green when he produced the
Team Green News
magazine. He and his partner, Eric Peronnard, were responsible for creating both the MiniMoto SX and the very popular EnduroCross series. Tim is now the Director of Sports Marketing for Motorcycle-Superstore.com and has been instrumental in developing their rider and race support programs, including their recent sponsorship with the Lucas Oil Pro Motocross Championship. Clark wanted to revive the series' holeshot award, but he wanted to do it with a new concept that would garner some additional attention. How's it work? We caught up with Clark to get the scoop.
Racer X: Tim, lots of announcements and excitement this time of year involving Lucas Oil Pro Motocross, and you're on board with something new.
Tim Clark: Yeah, we're very excited to be a sponsor of the series. We wanted to get involved with the pro motocross program the last couple years but we needed to make sure we could jump in with the right amount of energy and ideas. The timing is now good to develop that partnership.
Yeah, well, the cool thing is, we've got ourselves a holeshot award again!
We knew we wanted to bring a holeshot award back to pro motocross. Right now, Motorcycle-Superstore has a strong presence at Loretta Lynn's and the Ricky Carmichael Amateur Supercross at Daytona with holeshot programs at those events, so the step up to Lucas Oil Pro Motocross seemed like a natural progression. But, basically, we wanted to give the holeshot a different twist -- something more than just crossing a white line and collecting a thousand dollar reward.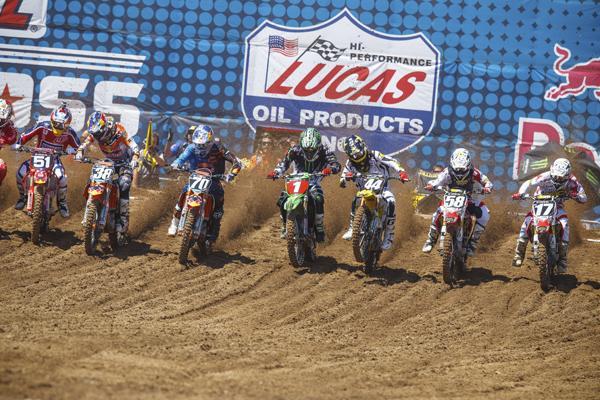 Motorcycle-Superstore will be the new sponsor of the holeshot award for the 2013 Lucas Oil Pro Motocross Championship.
Simon Cudby photo
Yes, you and I have discussed this a few times. A thousand bucks here or there isn't going to make or break riders who are making as much money as the top riders. So you have a new system in place—explain that.
In essence, the Motorcycle-Superstore.com Holeshot program is basically a mini-championship inside the series championship. There will be a scoring system where riders accumulate points by earning each holeshot. They'll get one point for the first moto and two points for holeshoting the second moto. If a rider holeshots both motos on the same day, they'll earn a bonus point, so four points for that day. We'll track and post scores from race to race. At the end of the season, the 450cc holeshot champion will receive a $25,000 bonus and the 250cc holeshot champion will take home a cool $15K.
Okay, so, instead of individual holeshot awards in every moto, you'll hand out points per moto and then roll it all into one big sum at the end of the season.
Exactly. It should give the fans and even the riders something extra to follow throughout the season.
I can just bet that a few guys will actually be counting those points to try to get the 25k and be crowned holeshot king for the season—Mike Alessi comes to mind.
For sure, Alessi has proven to be the one of the most consistent starters over the years. If he can maintain that dominance throughout the 2013 season, he will earn a pretty nice bonus.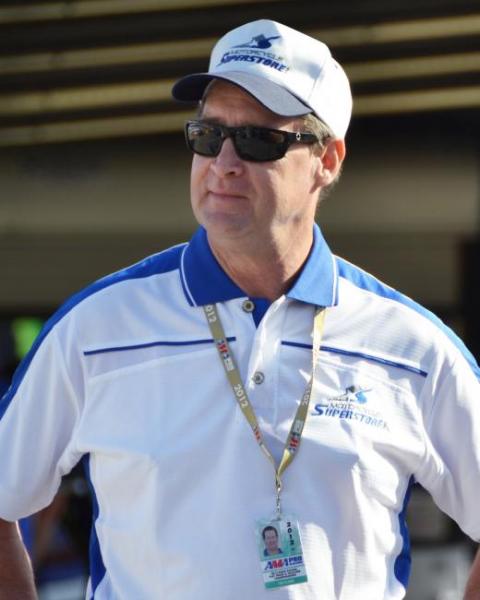 Tim Clark (pictured above) is the Director of Sports Marketing for Motorcycle-Superstore.com
Got a favorite in the 250s?
A few weeks ago I was reading your Blake Baggett interview where he was joking about pulling the holeshot at Hangtown. But if some of his early races are any indicator, I'd be doubling down on Zach Bell.
Good choice. This is going to be pretty fun to watch, we'll see you at Hangtown and see who grabs the first few starts.
No problem, thanks for everything you guys do for motocross. We're really looking forward to this season!