The Trey Canard Movie Now Available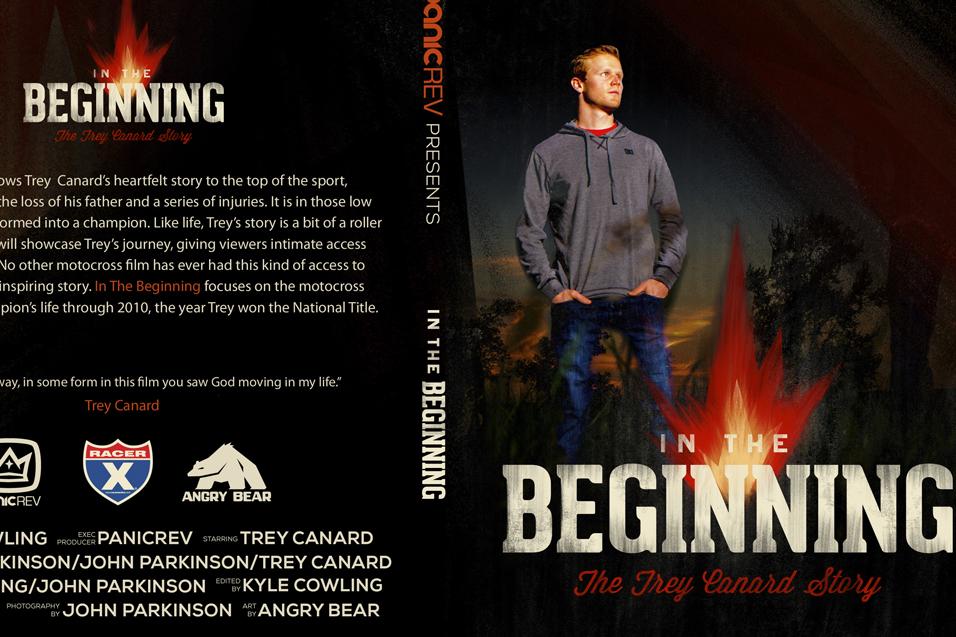 In The Beginning follows Trey's heartfelt story to the top of Motocross, despite having to overcome the loss of his father and a series of injuries. It was those low times that Trey transformed into a champion. Trey's life story defies the odds and the film showcases Trey's journey from childhood to a never give up champion, giving viewers intimate access into Trey's life. In The Beginning focuses on the motocross and supercross champion's life through his 2010, AMA National Championship.
Get your DVD copy of In The Beginning today at www.TheTreyCanardFilm.com or check with your local MX accessories dealer.
The In The Beginning trailer can be viewed here.
Starting: Trey Canard | Filmed by: Kyle Cowling | Produced by: PanicREV
Sponsors: PanicREV, Racer X, Angry Bear