Moose Racing's Bowers and Ames Carry Momentum into Baltimore
From Moose Racing:
After a successful opening weekend, Moose Racing's Tyler Bowers and Zach Ames look to repeat their favorable results during Round 2 of the Amsoil Arenacross Series in Baltimore, Md. Also this weekend Bowers and Ames will possibly see their Team Babbitt's teammate Tyler Villopoto make his debut after sitting out of the first race while still recovering from an off-season injury.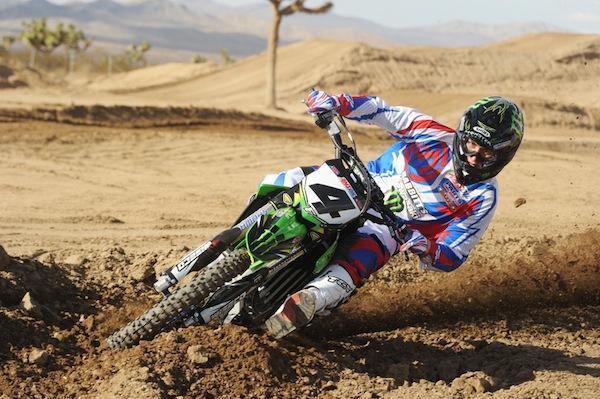 Zach Ames
Photo by Kinney Jones
Also underway is the Monster Energy Supercross, which will host its Round 2 at Chase Field in Phoenix, Ariz. Moose Racing's Phil Nicoletti is looking to come back from a tough event in Anaheim, Calif., while Kevin Rookstool is hoping to make his debut after missing the opening round because of the flu.
Moose Racing would like to welcome returning riders Rookstool, Brian Wolf, Michael Willard, and Josh Frederick to the 2013 lineup. Amateur rider Cameron Cannon will make his Moose Racing debut during the 2013 season.
Be sure to stay tuned to Moose Racing for the latest race updates, gear and accessories. You can also follow us on Facebook and Twitter for the most up-to-date news from Moose Racing.