"We couldn't be happier to have JAB Motorsports on board. SCOTT will support all three riders as they set their sights on the 2013 season; Matt Lemoine will contest the 450 SX Class for the first time while teammates Gannon Audette and Vann Martin will race the 250 East coast rounds. SCOTT has a credible history of supporting the sports best athletes and we are looking forward to the team's first season," said Dien Toussaint, US MX Marketing Coordinator for SCOTT Sports.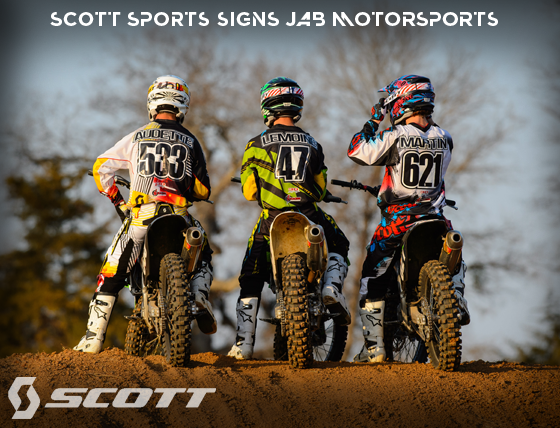 For more information on SCOTT products, please visit www.scott-sports.com
Find us on Facebook/scott.sports on Twitter; @scottmotosports and Instagram; Scottmotosports

SCOTT SPORTS, Inc., established in 1958 and located in Sun Valley, Idaho, is a leading international manufacturer of premium bike accessories/equipment, running shoes, motosport and wintersport products.