In the Mini Bike classes, Yamaha's newest prospect, Chase Sexton wrapped up three titles and didn't lose one moto. KTM's Brock Papi surprised a lot of people by bringing home the 85cc (9-11) Modified title and was the only rider to beat KTM's Jordan Bailey all week. Undefeated Amateur National Champion Ryder Difrancesco's streak comes to a end as New York's Nick Ramono won the 50cc (4-6) Stock class by passing Difrancesco and pulling away for the win. The Mini Bike classes have so much talent and jumping skills these days that the future of supercross racing looks bright.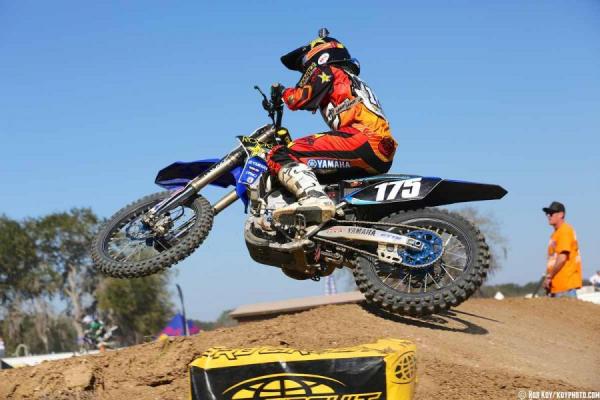 Cooper Webb was the big winner in the A class, taking home three titles in SX.
Rob Koy photo
The talk around the pits is geared towards the excitement, as most riders made it through Supercross healthy and are now ready to "hang it out" on the National track. Almost half of the riders camping and racing did NOT race Supercross and are only here for the National track racing, which began yesterday morning. The vibe in the pits is revved back up and the riders that didn't have a strong Supercross showing get a second chance to prove themselves again and earn a #1 plate one last time until next year.