Track conditions couldn't be any nicer with perfect weather, maintenance, and also how the track shapes up throughout the day. The soil starts off tacky, but ends up hard packed with blue grove in spots like the whoops and jump faces. Now that everything is going smoothly, the motos are blasting off on time and everyone's in sync, the classes are going relatively quick and organized.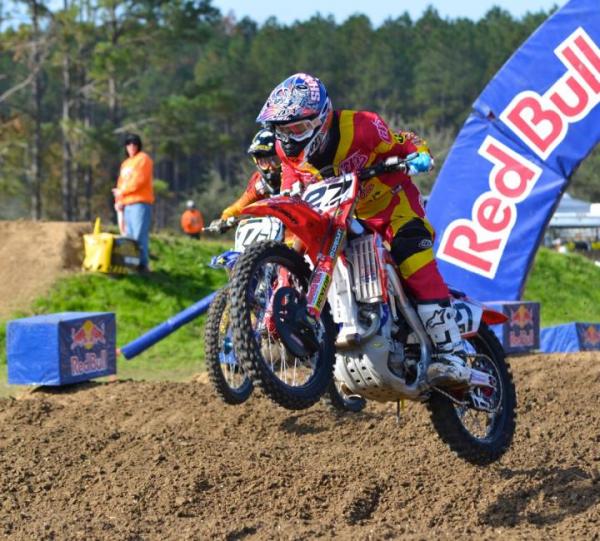 Shane McElrath was the big winner in the 450 Open Pro Sport class.
Brandon Butler photo
In the younger divisions and mini bike classes, a lot of different winners have emerged. Joey Crown, Chase Sexton, Justin Rodbell, Gabe Gongas, Gage Linvilee, Tyler McSwain, Jared, Balkovic, Lorenzo Locurcio, Matti Jorgenson, Hannah Hodges, and Tommy Rios have all won a moto. The talent is so deep that a good start makes such a big difference and so many different riders can win at anytime.

The final day of supercross racing will be wrapped up on Wednesday and the champions will be crowned. Look for a complete report of all the race results and titles won on Thursday.