Welcome to Racerhead. It's been quite the busy week, especially considering that this is the off-season. But it also remains the racing season in some sense—international SX races in France, Germany, and Finland—with a race coming up this weekend with the EnduroCross in Las Vegas. There's also the rapidly approaching Winter Olympiad at Gatorback Cycle Park next week in Florida, plus tonight's AMA Motorcycle Museum Hall of Fame Induction Ceremony in Las Vegas. That's where I'm headed as I write this, high above these United States on a big jet with Wi-Fi (my favorite kind of flight).
And then there's the one-man silly season that is the Saga of Dean Wilson, who's become the most prolific and creative social messenger we have seen so far in the new media era. (Last time I checked he had gone from begging for a ride with a cardboard sign at an intersection to posing in a Honda Muscle Milk race-team shirt—no idea whether he was serious with either!) There was also the very interesting look at pro motocross that will be the theme of the highly acclaimed The Moto: Inside the Outdoors series on FUEL TV that got a lot of conversations rolling this week.
But let me begin with the 2013 Lucas Oil AMA Pro Motocross Championship schedule. The almost-complete list of next summer's racing went out yesterday afternoon with one new stop and one TBA. The new stop is Muddy Creek Raceway just outside of Bristol, Tennessee—the long-awaited Southeast round we have been trying to finalize for nearly four years. The new race will be the third one on the schedule, following the traditional opener on May 18 at Hangtown (California) and then May 25 at Thunder Valley (Colorado). Muddy Creek will run on June 1, to be followed by High Point on June 8. Yes, High Point is the Pennsylvania track that made the cut, meaning Steel City in Delmont will take some time off the schedule, as will Freestone in Texas.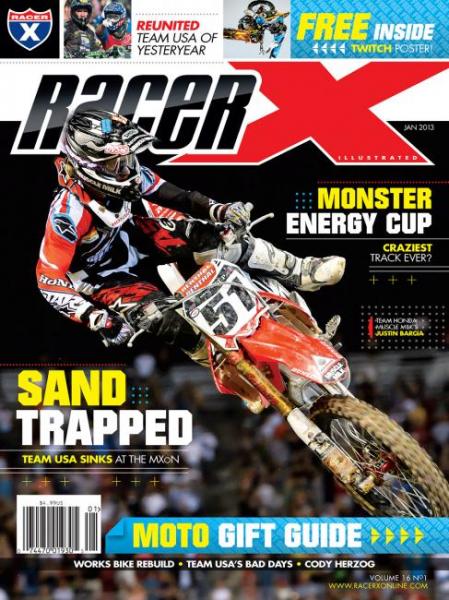 Justin Barcia graces the cover of the latest issue of Racer X Illustrated.
Simon Cudby photo
Obviously, there were fans both excited and not-so-excited by those changes. Texas has been on the schedule for the last five years, run by a stand-up man in Tony Miller, and I like to think my own family did a good job at Steel City, which has been a regular stop since 1988. But many felt it was time to change a few things up and visit some regions that have long been overlooked, and the Southeast fans have been clambering for a race since 1997, the last year Gatorback held a race before the powers-that-be decided outdoor motocross could not start until the AMA Supercross tour ended. That meant Gatorback could no longer be a part of Bike Week, which brought a large part of the gate to that first national. So the Gatorback promoter turned it into the SX round in Tampa instead.
For what it's worth, we left on very good terms with both Freestone and Steel City and hope to maybe return to both at some point, perhaps as a part of a "revolving race" concept that's come up a time or two. I personally believe it would be very interesting to try it out with, say, High Point and Steel City, which are about 70 miles apart, but we'll see.
The next big change is one that's not quite finalized yet—the "TBA" on August 17, between Unadilla and the finale at Lake Elsinore. More on that very soon. But all told, the schedule is two weeks shorter than previous years and it has a much better travel pattern, and it will likely be as much as 1,700 miles shorter than last year's map. I know many wish it could be a straight shot across/around the country and back, but it just doesn't work that way due to the availability of dates (local communities often have long-established events that fill up all of the hotel rooms, local permits that limit when a big event can be held, and then there's traditional dates like the Hangtown opener and RedBud on the Fourth of July Weekend).
There's also the WMX, which will still be a part of a few rounds of the 2013 Lucas Oil Motocross schedule, likely toward the front of the tour. MX Sports is still working on which rounds have the time in their schedule to give the women a good spot in what's become a packed and mostly-live-on-TV afternoon.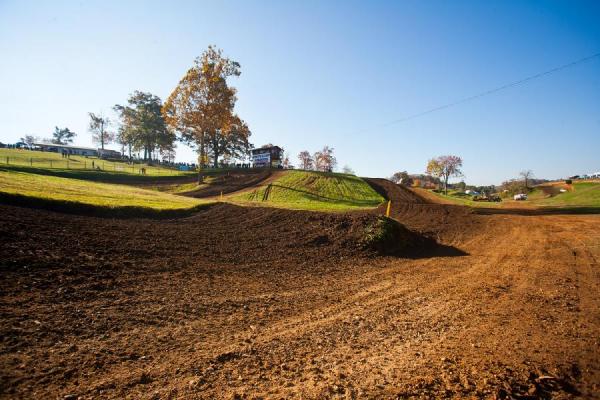 Muddy Creek will host its first-ever National in 2013.
Andrew Fredrickson photo
Speaking of TV, I was one of the many viewers blown away by the 2013 premiere of The Moto: Inside the Outdoors on FUEL TV. Seeing and hearing of the struggles that veterans like Josh Grant, Tommy Hahn, Kyle Chisholm, and Nico Izzi have been through as they pursue their dream of reaching the top of professional motocross was extremely compelling. Grant's opening up about what happened to most of the money he's made up to this point in his career—his mother apparently cleaned him out—was sad and provocative, as was him putting his own young son on a minicycle just after his wife said she didn't want their boy Wyatt to ever race. If you haven't seen this episode, I strongly suggest you check it out and also watch the rest of the series.
One very hot topic stemming from the show was the idea of homeschooling and how so many riders in America today choose to drop out of regular school at a young age, often leaving them with no life skills to manage whatever comes next—no matter how much success they actually earn on the racetrack. I have long been a proponent of staying in school—both of my parents were public-school teachers—and also worry about the very questions and results discussed on the show. But it's impossible to force someone else's kid to stay in school if that family elects to take the homeschool route, and you can't keep a rider from racing if he doesn't have a high-school diploma or a GED. So it's a puzzle as to what we as an industry can do to help ensure that our young athletes don't put all of their proverbial eggs in one basket (or gear bag, in this case). That's why I always suggest parents look into Andrea Leib's On-Track Learning Solutions, which specializes in moto kids and their siblings who might also be homeschooled. I am interested to hear what others may think on all of this: Letters@racerxonline.com.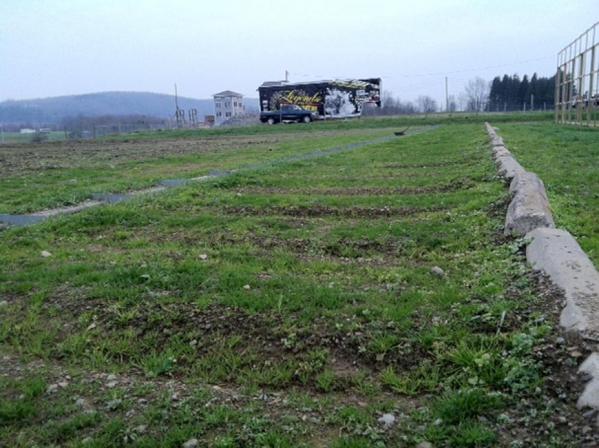 Winter grass at Unadilla.
We're excited to announce the eight semi-finalists in the 2012 GoPro/Racer X Amateur Film Festival. More than 60 entries were submitted, and the following videographers, in no particular order, made the cut:
Kory Bard
Chris Barnes
Dayton Daft
Dillon Gwaltney
Nick Gust
Keven St-Pierre
Luke Nesler
Jeff Scott
Congratulations, guys! Round 1 is underway, and we're starting off with a battle that we'll dub the Ohio River Rivalry. To the west of this iconic body of water we find Ohio's Jeff Scott, who will be throwing down this week against West Virginia's Luke Nesler. Your votes will determine who goes to the finals and who goes home.
Remember, you can vote for your favorite entry once per day, and you can encourage your friends to vote too. Round 1 ends at 4:30 p.m. EST on Nov. 23. Watch and vote now!
For this week's The List I wrote a piece chronicling the history of riders who won a championship and the coveted #1 plate, only to switch series or classes, get injured, or simply choose not to wear the digit. The list included names like Ricky Carmichael, James Stewart, Grant Langston, Brad Lackey, and many more. But in Europe the #1 plate is in much more dire straits, as MXLarge.com Editor Geoff Meyer pointed out to me through email earlier today:

DC,

Loved that piece on number ones.

Miss seeing the number one on World Champions bikes. Everts and Cairoli have made sure we hardly have had a number one in the MX1 class and 2007 champ Ramon wore number 11 in 2008 and 2008 champ Philippaerts wore 19 in 2010. Our World MX2 Champions have all headed to USA in the last five or so years, so Rattray 08, Musquin 09, 2010 and Roczen 2011 have we only had a number one plated World Champion with Musquin in 2010 (and once in 2011 at the USGP) and Cairoli in 2006. And Pourcel wore 377 in his defence year in 2007, while 2003 and 2004 World MX2 Champions Ramon and Townley moved to MX1 the following year......DAMN!!!!

Bring back the number One in Europe!!!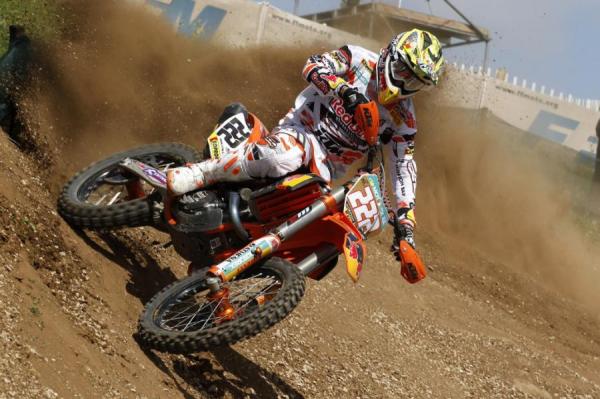 Tony Cairoli's dominance in Europe, along with other factors, has seen the #1 plate go missing in action in Europe.
Ray Archer/KTM Images

Okay, I am running out of battery and internet time as we get ready to land, so here's Steve Matthes, who just returned from the Paris Supercross, which was won by Monster Energy Kawasaki's Jake Weimer:
Bercy is gone and next up is the EnduroCross right here in Las Vegas this weekend at the Orleans Hotel and Casino. If you've never checked an EX out, you've got to make it over and see the spectacle that is EnduroCross. Some of the best riders in the world are there and the logs, water crossings, and boulders all make them look like, well, you and me out there.
And of course Mike Brown will be there. He's second in the EX points behind Taddy Blazusiak and currently racing the Baja 500 down in Mexico. Then he's going to Las Vegas to race EX, and you know he's going to be at the newly announced Muddy Creek National next year. Mike Brown, courtesy of Michelin's Randy Richardson, has the nickname "Muddy Creek Assassin," and it's for a reason, folks. Mike Brown is, to just narrow it down real easily, a man.
DC's touched on the new national venue(s), so I don't need to get into that—looking forward to a change, to be honest. Anyone who listens to my podcasts or reads my stuff knows that I'm all about switching things up, trying new things out, and seeing if we can improve the sport. Tony Miller at Freestone has done a hell of a job over the years with the facility, and who knows—maybe he'll be back as a national one day. I know the relief from the heat will be nice for the teams and especially the riders.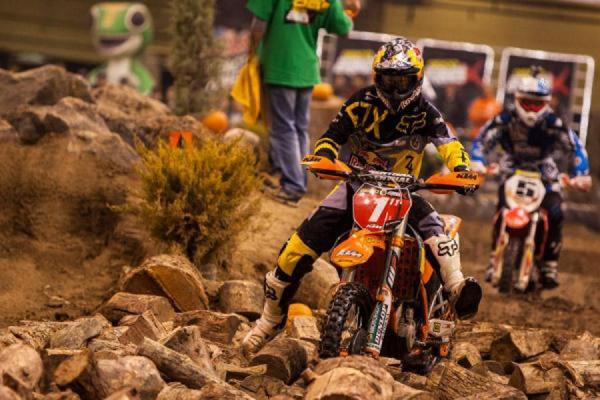 Taddy Blazusiak is looking to seal the deal on another EndurCross title this weekend in Vegas.
Drew Ruiz photo
The rumor mill is churning about Dean Wilson, and as I wrote here a couple of weeks ago, going back to his old team Monster Pro Circuit makes a lot of sense on so many different levels. And from what I hear, it looks likely that is what is going to happen. Dean loves the Kawasaki, he loves Monster, and Mitch Payton, as we all know, runs one of the best teams in the pits. Why not go back there? Rumors have it that Wilson will run 250 SX and outdoors 450 MX, which I hear is the same plan for Tyla Rattray.
Of course Payton has Justin Hill (currently injured), Martin Davalos, Blake Baggett (currently injured), Darryn Durham (currently injured), also on the team, so Wilson and Rattray make six riders in a truck for the outdoors. This is why I hear there may be a separate truck for Wilson and Rattray for motocross, and this makes sense as well. Could this be the Pro Circuit 450 team we've always heard rumored? Well, for half the year anyway. The guys at PC like Aaron Johnson and Zach White have worked hard on the 450 and we saw how well Broc Tickle did last season in motocross—maybe, due to the JWR team sort of folding, Pro Circuit is looking at a couple of really great riders to compete in MX alongside their always powerful 250 team.
And by the way, Dean is playing this up on Twitter pretty awesome. It's funny to see, but in a way it's a pain in the butt for a media guy when I get emails and tweets flooding in about what he's doing after he tweets a photo of him in a Honda shirt.
And me being a former mechanic and quite possibly the only guy in the media who cares about this stuff, what is Wilson's ex-mechanic Paul Perebjinos going to do now if this happens? Paul switched over to Baggett after Wilson's departure, and now with Dean potentially coming back, who does Paul work for? I don't know why I care. I just do.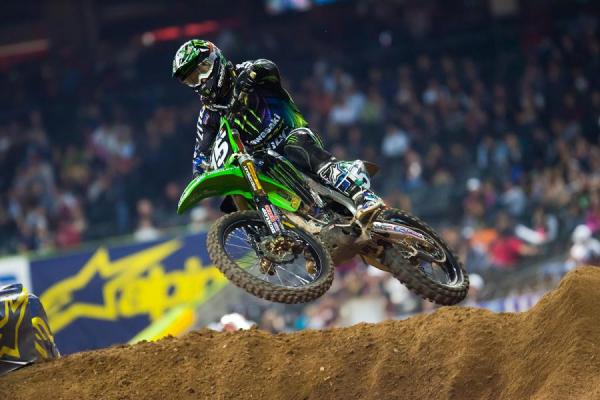 Is Dean Wilson on his way back to Pro Circuit?
Andrew Fredrickson photo
Speaking of mechanics, Baggett's ex-wrench Shawn Irwin is now at GEICO and was at Bercy with his new guy Wil Hahn, and I have to say, these guys are already super tight. Bicycling buddies, sightseeing buddies, and lots of chemistry between the two already started. In these days of semis and mechanics not working as closely as they used to with riders, maybe it doesn't matter all that much, but Hahn and Irwin are really getting along great. Must have been weird for Shawn to pull on the GEICO Honda shirt at first, though.
Thanks to Irwin, Hahn, Jake Weimer, Wiggles, Justin Brayton, Peppermint Patty, Kyle and Brittney Chisholm, Eli, John and Kathy Tomac, Gothic Jay (wait, no thanks to him), and Tyler and Dan Villopoto for putting up with me at Bercy. I basically just went from pit to pit making jokes and bothering them all weekend long. Good times indeed, and extra thanks to Brayton for buying my pizza on Sunday night. Suck it, Weege.
Now on to some random notes to end the week:
This week, in addition to the brand new January issue that's now available on iTunes, we have updated our online catalog to include the January 2012 through June 2012 back issues. These issues are fully functional with video, hot links, and all the great features and columns from the first part of the year. If you missed them, you can get them now.
Download the app and update your library today! And don't forget, you can gift a subscription to your special someone who owns, or is getting, an iPhone/iPod Touch/iPad this holiday season. The Racer X magazine app will soon be available for Android devices as well.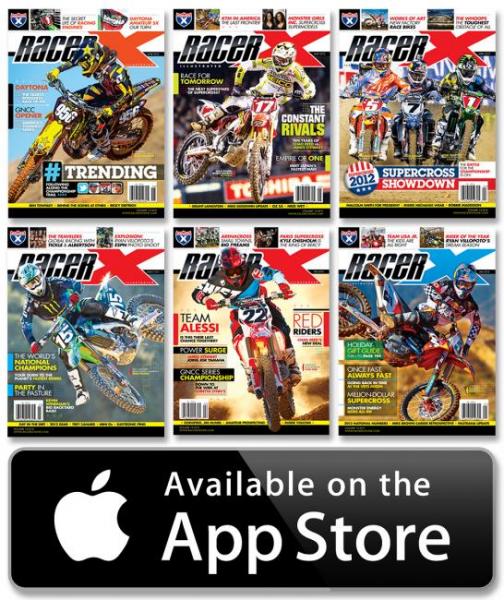 Last month Frank Hoppen was badly injured while riding mountain bikes with his son when a motorcycle rider hit Frank as he was crossing the road near his home in Southern California. Hoppen has a great deal of friends from all over the world in the motocross industry, and his wife Mary recently posted an update about his condition:
We are truly amazed and so thankful for all the love, kindness and support that has been coming and we are all so very thankful!
So how is he doing? Let's just say he took a real hard hit and tumble in this bike accident and is once again facing a difficult and long uphill battle in his life -- maybe even the hardest one so far yet... He is very much banged up with lots of injuries to way too many parts of him in various degrees of seriousness. With smiles in our hearts we can tell you that he is no longer in critical condition and awake. He recognizes us and amazes us every day with new improvements and developments. It really is too early to say as to what the bottom line will be for him... Time will tell and teach all of us patience. And patience is what we will need, most of all our bike boy in question.
Then again, we are talking about Frank. The master of all challenge and Mr. Motivation himself. A man who has seen adversity before and given it his best. We have no doubt, that he will try to do just that again -- pushing himself as hard as possible.
Everyone at Racer X Online wishes the absolute best to Frank and his family; our thoughts and prayers are with them.
Also a get-well-soon to our managing editor, Andrew Fredrickson, who smashed his leg on a rock the size of Rhode Island and broke his tiba and fibula last week in Mexico while on assignment with Chase Stallo and Jordan Roberts. After around five hours in the trails, the Mexican Army was kind enough to send a Humvee to help escort him out. Andrew had to spend the next two days in Mexico before flying back to the States, where he underwent surgery to have a 10" rod and four screws inserted in his leg yesterday afternoon. He is now at home recovering and probably asking why we put this photo of him in Racerhead.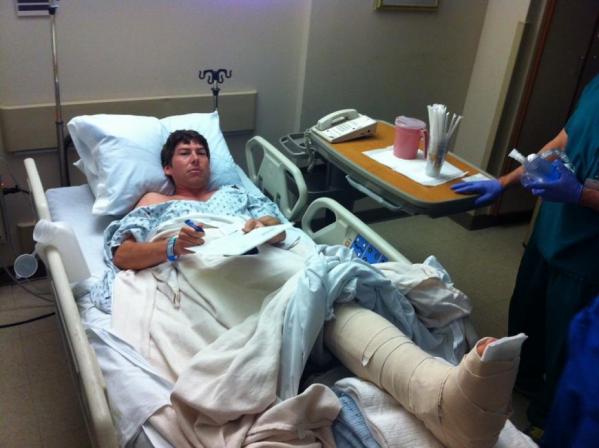 Jordan Roberts photo
David Vuillemin practices his turntable(tops) at LeBlack, the new club he's opening in France.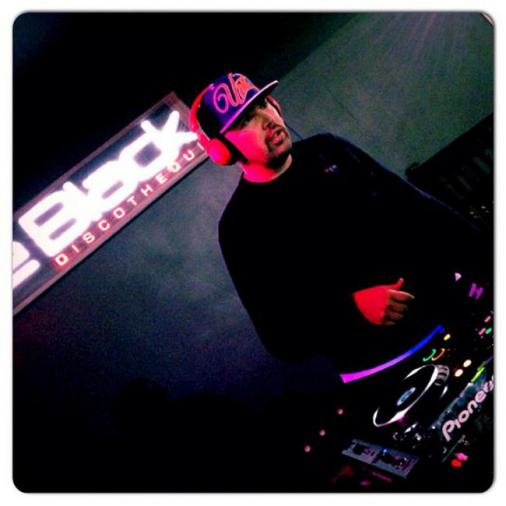 That's it for Racerhead. Thanks for stopping by—see you at the races.