Welcome to Racerhead, coming to you from the prematurely frozen tundra that is West Virginia. We had an early, epic snow this week as blowback from the swirling, competing weather systems that resulted in Hurricane Sandy. We got off lucky with snow—friends to the east of us got it much, much worse. Here's hoping that the clean-up in New Jersey, New York, and all along the Eastern Seaboard will be quick and thorough. There's a lot of good people up there doing their best to help get things sorted—hats off to the people pitching in.
Also, the big finish line is mercifully near in this seemingly never-to-end U.S. presidential election. If you live in these United States and are registered to vote, please make sure you do when the polls open on Tuesday. No matter which side of the current divide you are on, voting is our most basic right as American citizens, and the exercise of that vote is you holding up your end of the bargain—especially in an election as pivotal as the one that is upon us. No matter who wins, we can all celebrate the end of all those damn TV commercials!
So much for this being a quiet off-season. As you probably heard, Dean Wilson is back on the market following his apparent release from Jeff Ward Racing Kawasaki after the team apparently failed to come up with the factory backing or an outside sponsor to fund a program for the former 250 National Champion and teammate Kyle Chisholm. There were rumors about this a couple of weeks ago, and I even exchanged notes with a few industry friends as the situation brewed, but there was nothing concrete until last night. That's when I got a cryptic text: "Deano is no longer with JWR, surprised?"
I honestly wasn't, because I was surprised Wilson went there in the first place—not because Wardy and partner Mike Kranyak were not up to it, but because I believed he should be a full factory man with Honda or KTM or Kawasaki. Obviously there's not a lot of those jobs anymore, but after his rapid rise in the 250 class, he seemed like a safe investment for a 450 seat. Now I'm guessing that either Chad Reed is trying to come up with some money or Larry Brooks and Jeremy McGrath are trying to cobble together a program to add him to their rig next to Andrew Short.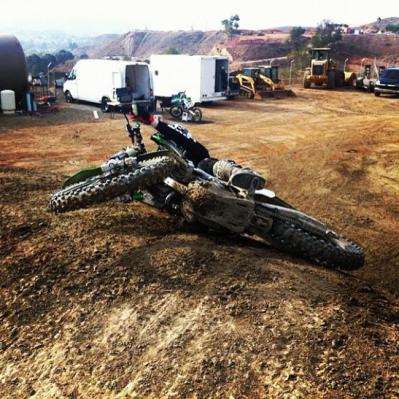 Unfortunately, this may be the lasting image of Dean Wilson on a JWR Kawasaki—it was meant to be funny.
No matter where he ends up, the most memorable image we have of Dean on a JWR bike was the one he tweeted himself yesterday showing a too-good-to-be-true scrub that would have made a great April Fool's Day shot.
As for Chisholm, there was already a debate over how he maybe should have gotten the nod on the Hart & Carmichael (RCH) team over Josh Hill, but now he might be left off of this team too. Chisholm is a guy I have long believed was just never on the right team at the right time to make it to the next level, and I hope he gets on a good team when he gets back from the Paris-Bercy Supercross, where he will try to win his second King of Bercy crown.
Speaking of Bercy, the race will stream live on www.mx-life.tv, which is the same site that brought you all the 2012 FIM Grand Prix races and the Motocross of Nations. The Saturday and Sunday programs will be shown in their entirety, plus highlights fromFriday's opener.
Congratulations to longtime friend and respected privateer Ryan Clark on calling time on his career. Clark announced on his Facebook page that retiring from professional racing:
"To all of my fans and friends, I am calling it a career. I cannot thank you all enough for your support, encouragement and even criticism, through the good times and the bad. With over 140 main events and some great successes along the way, I can hang up my M2R helmet (last sponsor plug) with pride and move on to a new chapter in my life. Motocross and Supercross has (almost) paid my bills since 1996. Now we can drink a beer in the stands together come Supercross."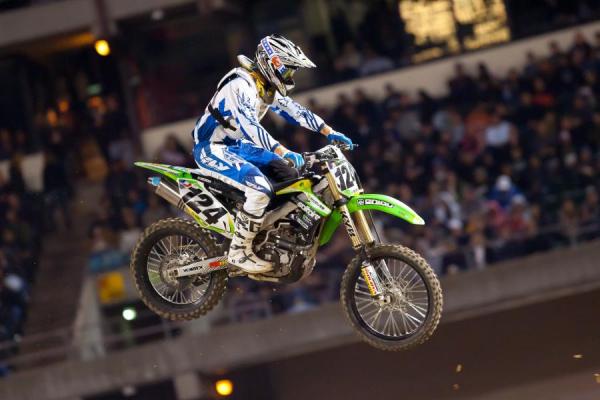 Congrats on a great career, Ryan!
Andrew Fredrickson photo
Ryan had a solid career and should be proud not only of all the races he competed in, but also the quiet respect he earned from his fellow riders and much of the motocross industry. Here's wishing him great success in whatever he does next, because I'm sure he'll do it well.
At the other end of the spectrum is Munn Racing, which organized a unique event last weekend: open tryouts for a spot on their team for 2013. They invited a starting gate full of young prospects to Three Palms outside Houston for a rider/training session in order to get a better idea of the potential of each athete. Megan Harris was there and shot this gallery.
Vurbmoto.com has a more in-depth look at the Munn Racing tryouts.
Remember Brandon Mays? He was a very fast prospect who also liked to dabble in hip-hop and rap music. But then Mays suffered a pretty serious back injury, derailing his motocross career. Now he's taking his music career a little more seriously, and he recently released this video of him talking about his choices, his critics, the haters and more. WARNING: There is some profanity and drug references, so be warned....
If you have an iPad, iPhone, or iPod Touch, there's now another great way to read Racer X. We're proud to introduce the Racer X Illustrated Apple Newsstand app, available on iTunes worldwide.
Single issues can be purchased for $4.99 (USD), and 12-issue subscriptions are only $9.99 (USD). Issues download to your device for offline reading and archiving, and if you subcribe, you'll get a push notification every time a new issue is out. We'll be adding back issues on a regular basis. We'll also be adding interactive features in coming issues.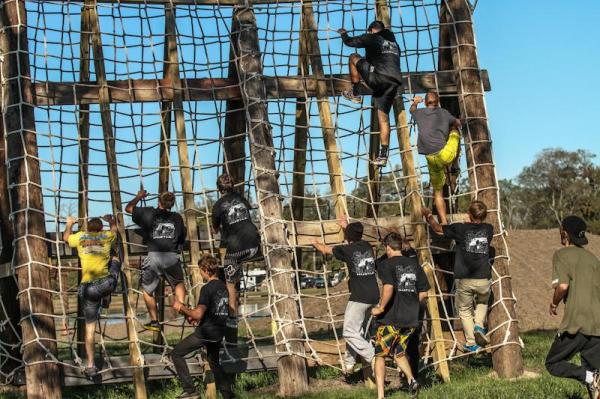 Munn Racing organized a unique event last weekend: open tryouts for a spot on their team for 2013.
Megan Harris photo
The Racer X Illustrated Newsstand app is an awesome option for overseas readers, regular travelers, or really anyone with an iPad, iPhone, or iPod Touch. If you have an iOS device, check out our new dedicated app today!
For more on the whole Dean Wilson deal, let me turn it over to Steve Matthes:
What a morning! Let's go back a couple of days, though, when I recorded a podcast with Wilson's mechanic, Oscar Wirdeman. Oscar's been on the Jeff Ward Racing team (formally L&M) for a long time now and won a couple of titles with Chad Reed and James Stewart. He's a good guy from Sweden and has an interesting story to how he got to where he is now.
The podcast went well—very interesting—and I was planning on having it out next week when late last night I got a text from Oscar asking to hold it back. Some new things had happened and he said he'd tell me more in a week or so. The rumors about JWR had been out there but last week someone from JWR asked to get some interviews out with some people from the team to indicate the rumors of them folding aren't true. That immediately got me thinking that something was indeed up, even though Wardy himself was on the PulpMX Show the other week to say everything was fine and the program was going ahead full-steam. Why the sudden desire to get out there? The guys on the team obviously had some smoke to deflect and many times, and where there's smoke, there's fire.
So smash-cut to Oscar's text to hold off on the podcast and I immediately started sending and receiving calls and texts out in the industry. I spoke with Dean briefly, Oscar, Paul DeLaurier of the JWR team, and some other people close to Dean and the team. This much I know: Dean and last year's rider (hoping to be this year's rider) Kyle Chisholm were out riding today with Paul and Oscar. So there's that. But I do believe Jeff Ward is no longer associated with Mike Kranyak and that the team is most likely going to close up shop. But as of now, nothing is official. Paul was talking from the track and I could hear bikes in the background, so there's still some sort of effort as of a few hours ago.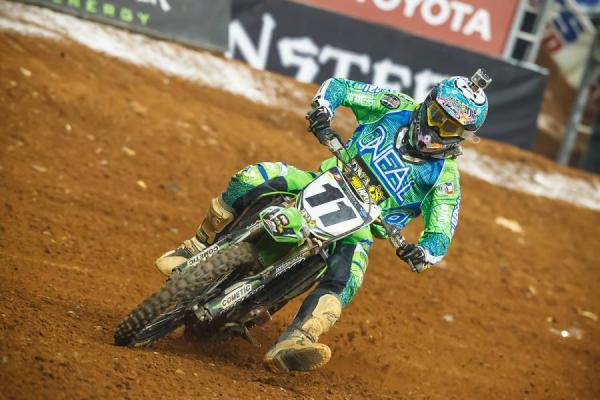 Kyle Chisholm will be looking for a new home as well.
Simon Cudby photo
I do believe that Dean Wilson, when it's all said and done, will need a new home. His agent, Tony Gardea, has reached out to some industry people looking to re-set some of Dean's deals. Whether the team (with Mike Kranyak) sends people out racing remains to be seen, but Ward and Wilson are most likely done.
So where does Dean go? Well, what about back to his new home? Mitch Payton's mighty Pro Circuit team has been decimated with injuries that seemed to have carried over from the summer. Darryn Durham has an Achilles' injury. New rider Justin Hill crashed on his first day on the bike, and while he didn't injury his ACL that is newly repaired, he did do something to his hand and/or wrist that needed surgery. Of course 250 national champion Blake Baggett broke his wrist at Monster Cup and he's behind the eight-ball.
I think PC has put together a deal with Tyla Rattray to come back, but why not Wilson? I know Dean didn't want to go back down to the 250, but he hasn't won an indoor title, so there's that, and maybe for the outdoors he can get on a 450 like Broc Tickle did. But then again, I know Rattray was scheduled to race the 450 for PC. Also, Dean has a personal deal with Monster Energy and that wouldn't be affected. Because as almost always happens anymore, things seem to come down to the energy drinks!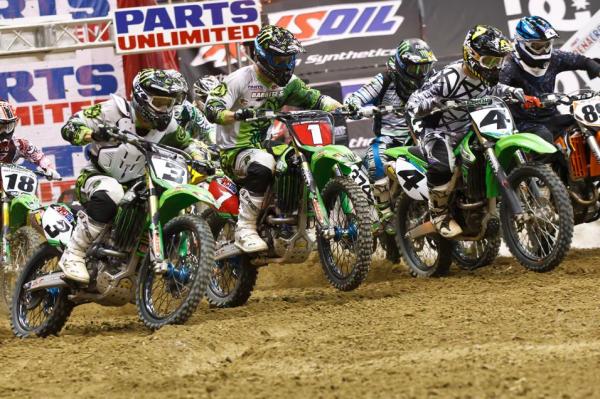 Arenacross made some big changes to their program for 2013.
Simon Cudby photo
There's also the Velocity 3 team (managed by Brian Berry and Kenny Germain) that will be Yamaha-mounted, as well as Team Ti-Lube that rumors have will also be on Yamaha. There's a couple of 450 teams that need riders, but then again, we know the Wilson-to-JGR Yamaha rumors didn't work out because Dean didn't want to ride a Yamaha. But sometimes situations make for desperate times make for strange bedfellows.
Stay tuned for more on this. One thing's for sure: it's a bad deal for Wilson, Chisholm, DeLaurier, Wirdeman, and everyone else on the team.
Quick note: props to the Arenacross series for switching up the program in a radical way. Nice to see the folks at Feld looking at different ways to spice things up. Check it out in the press-release section and I'll have more on this next week as I make some calls.
Also listen to PulpMX Show on Monday for all the info you could possibly handle, and probably some BS as well.
Now I would like to welcome our new stringer,
Jason Thomas
, who also recently hung up his boots as a full-time racer and is now working with Fly Racing, as well as contributing here:
Greetings from the motherland! I'm writing this as I'm sitting in Coventry, England, at the International Dirt Bike Show. Similar to our own Indy trade show, it's a smorgasbord of vendors, distributors, and manufacturers of all things motorcycling. Upon arrival yesterday, feeling very jet-lagged, I immediately was thrust into the world of sales at the show. As the new international sales manager over at Fly Racing, this is my first trip abroad. Normally, trade shows mean lots of hand shaking and autographs for me. Those days seem to be fading fast! Overall it's a great experience here and it always impresses me to see how far-reaching our sport is worldwide.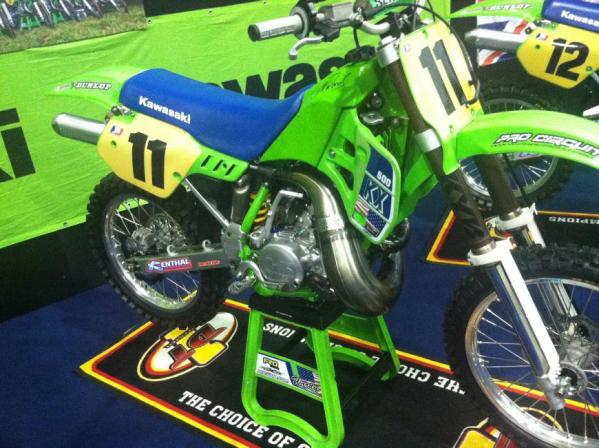 JT ran into Jeff Wards bike at the trade show.
JT photo
Next week I fly to Austria to visit more distributors and dealers while I work my way to Stuttgart for the opening round of the German Supercross Series. Working during the day is a far cry from my normal preparation, so it will be interesting to see how I fare. Either way, it's not my first priority anymore and I have to keep that perspective in mind. Most of my compatriots are racing over in Holland this weekend in Zuidbroek at a supercross they recently started. Cole Siebler, Jeff Alessi, Teddy Maier, and Michael Leib are just a few of the names that are looking for a little MXoN revenge on behalf of Uncle Sam.
Okay, that's the lowdown from the UK. I need get back to the show and sell a few pickup kits!
Let's turn this Chase Stallo:
Earlier this week I spoke with Monster Energy/Pro Circuit Kawasaki's Darryn Durham, who, after missing the entire 2012 Lucas Oil Pro Motocross Championship with a torn labrum, was injured in early October in an incident he described as "a dumb injury off the bike." Numerous reports spread that Durham had ruptured his Achilles' tendon, which would have likely sidelined him for the entire 2013 Monster Energy Supercross season. This would have marked Durham's second season-ending injury in a matter of months since his inaugural 250SX win in New Orleans in early April.
Contrary to multiple reports, Durham only severed his Achilles, and on Tuesday he was cleared to begin putting weight on it. Durham expects to be back on the bike sometime in December and anticipates that he'll be ready for the East Region 250 SX season opener in Dallas on February 16. While the injury isn't as serious as initially thought, Durham will be constricted somewhat in his training, as he won't be able to run at full strength for the better part of the next year. We contacted renowned trainer Coach Seiji to get some perspective on Durham's recovery.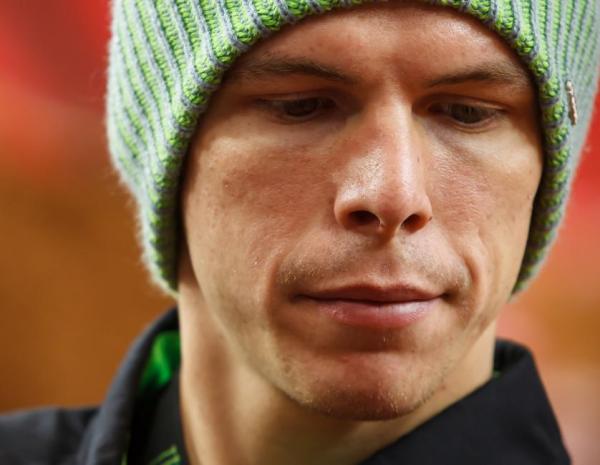 Durham anticipates that he'll be ready for the East Region 250 SX season opener in Dallas on February 16.
Simon Cudby photo
"A ruptured Achilles' tendon is like a ruptured ACL," Seiji wrote. "Some sort of stress, like dropping your heel in a hole, causes the tendon to totally break, meaning no partial tear, no strands hanging on, a total and complete disassociation of the remaining ends. A severed one is the same, but in my experience, a severed one is when you have a cut injury and it so happens to slice through your tendon."
"Recovery time in either case has so many factors: severity of injury, quality of repair, 'healing' ability of the athlete (which is dependent on such things as nutrition, sleep, etc), aggressiveness/compliance to therapy etc...."
"The lingering issues that I have seen personally with athletes with this injury: loss of flexibility (heals from scarring down, scar tissue not as elastic as tendon tissue and the fact that the repair itself shortens the overall length) which translates to loss of range of motion about ankle. Some atrophy of affected calf muscle. Both can be permanent but all athletes have returned to competition. Yes, if you sat there and measured range of motion with a goiniometer and tested calf/Achilles you could see a difference compared to non-injured limb but athletes can return to former levels of competition."
Okay, here are some miscellaneous notes to end the week:
For the second week in a row, we have a Unadilla-inspired tattoo, this time via reader Tim Welch:
"I have attached a photo of my son, Todd Welch's new tattoo. You will recognize it. It's from the famous photo of Bob Hannah at the USGP at Unadilla. I don't need a photo of Bob Hannah as that jump will always be burned into my brain. It was taken from where I were standing. Both my sons were 'tree people.' We shared many bonding moments at Unadilla and over the thirteen years we raced in AMA Dictrict 6 and 7. Take care and keep up the good work."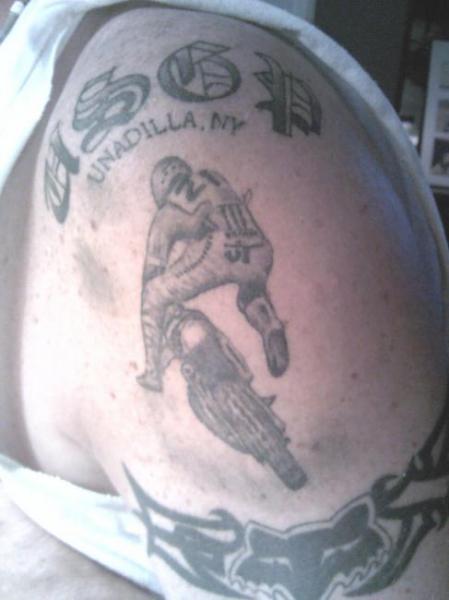 If you've ever driven a motor home or a box van or pulled a trailer, then this is a fear you know: the fear of driving under a bridge or roof that's too small! Mark Homchik had this funny film on his Facebook page, and having ripped two ACs off the roof of my mom's RV on the way to Loretta Lynn's two summers ago at a gas station in Versailles, Kentucky, I know the fear all too well.
If you're in the neighborhood, there's a big parking-lot sale at Malcolm Smith that you won't want to miss.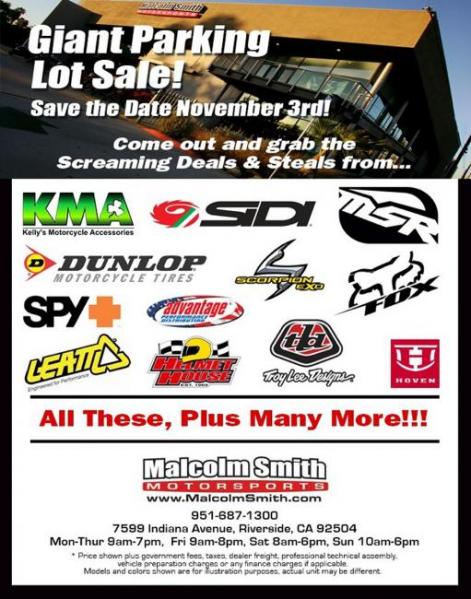 Ben Linderman spotted this earlier in the week and posted it on Facebook. What an insane course!
That's it for Racerhead. Thanks for reading, see you at the races ... and don't forget to vote!