by
Jason Weigandt
450 Words: Team BTOSports KTM
Friday, October 12, 2012 | 2:55 PM
Yamalube oils, lubricants and care products have been proven to enhance performance, lower ownership costs and lengthen the lives of Yamaha motors. Give our entire line a test drive, and we think you'll find you've changed more than your oil; you've changed your entire experience.
Tweet
Another key piece of the off-season puzzle has filled in, as KTM has a new partner team racing 450s alongside its Red Bull KTM factory squad. And that team is Team BTOSports.com/KTM, which has finally risen from the privateer ranks. It's been a long road to get to this point, and we talked to team owner Forrest Butler about it.

Racer X: Congrats, Forrest. Just explain what you have going here.
Forrest Butler: Officially, we are a KTM factory support team on 450s for next year, and Michael Byrne and Matt Goerke are our riders. This support is something brand new for us, and for the whole BTOSports Team, this is something special, because it's actually our tenth anniversary.

Just explain what this means. We know what the Dungey effort on a 450 is, so how does your program compare?
To be honest with you, we're still in the works with how to label it. Roger [DeCoster] and I have been talking for several months, and we started with one plan and just keep moving that direction. KTM is taking care of our motors and suspension, and without going into detail, we'll have all of the good stuff. But it's also majorly tied into Palmetto Motorsports, which is our dealer back here in Florida, and it's a huge KTM dealer. I'm pretty sure, without putting it in writing, that it's the first of its kind. It's very different from the traditional Japanese OEM support deals, because we're integrated into the factory team on the racing side and integrated into Palmetto Motorsports on the sales side. Basically all the sales of the bikes and parts and everything drives through the dealership, and all of the factory parts come from KTM out in California.

Do you have an operation in Florida?
We're different. We've never had a hub race shop, just because we're based in Miami, Florida, and logistically that just makes no sense. The rig would leave here at the beginning of the season and come back at the end, that would be it. So Byrne has his setup in Dade City with Reed, and Goerke lives in California. We are doing a little bit of workshop space in California this year, which is different, but for the most part, it's the same plan that it's always been, I guess.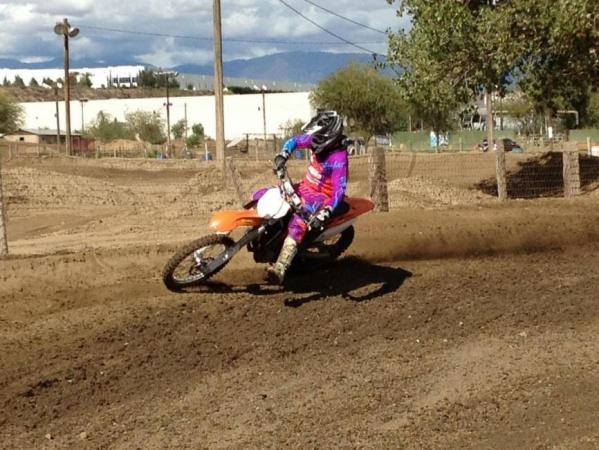 Spy shots of Goerke on a KTM.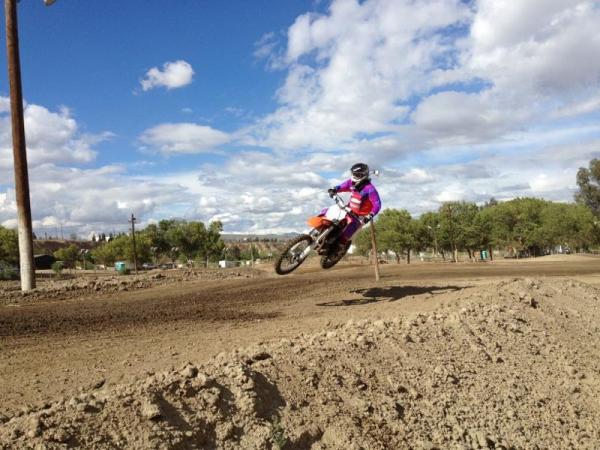 You mentioned the tenth anniversary of the team. And it really just started with you and your brother, right?
There were three of us, actually four of us racing, total! I hate telling this story because it's been told a million times. We raced amateur and then turned pros as privateers. We were racing together, and then it was in 2004 that we started racing with a team look, and we reached out to sponsors financially. Then in 2006 we joined on with Vince at BTO. Now we are officially called Team BTO and Vince has become partners with my brother Karsten and I. It's light years beyond where it started, with just brothers having fun going racing and just trying to come up with the money to do so.

Back then, the rumors were crazy. I heard people saying your family was rich, and you didn't look at this as a business, you were just having fun. But I know from talking to you over the years, you did actually run it like a business, and try to develop sponsorships, gain exposure for the team, and develop relationships. You didn't want to fund it yourselves!
Even going back before that, when I was just a privateer on my own, yes, we have a great family and great support, but our parents were into a lot of other things besides racing.  It wasn't anything like we didn't want to fund it ourselves, there was no way we could have. There wasn't a refinancing of the house to go racing! So we were pretty much left to fend for ourselves, and if there's one thing that led to me to do what I do today, honestly, it's that. We had to fend for ourselves and learn how the business works. After 10 years, I think I have a knack for what I do. From day one, even when I laid out my first sponsorship proposal book, I had a business plan vision. It worked out for us, and honestly there aren't many teams that have been around for ten-plus years, and everyone knows who those guys are. Vince and I are very proud of that, more than we would be of the teams that come in right off the bat with a big sponsor, and then something happens to that sponsor and the team is gone. You know what's funny too, and if you know my brothers or myself well, we used to be pretty aggressive kids [laughs]. And man, those rumors when we first started getting exposure with the team would piss me off – I wanted to meet so many people in a parking lot somewhere! But just like the older wiser business man teaches a young attitude, you can't let that stuff bother you. And over the past 10 years, I learned where a lot of those crap talkers came from, and most all of them were actually true spoiled rich family boys – even though they were older and people thought they were self made. So it's pretty funny now, especially when we have grown over 10 years, and every single one of those crap talkers is not around any more. Though I would love to still get them on the matt to have some fun [laughs].  

What are the expectations now that you have factory support? What does it do for the team?
I wish I knew! If I could see the future, I'm either going to be really happy or really upset. We've always had great sponsors, even ones that we weren't able to stay with, it wasn't because we didn't like working with them. Even riding Suzukis, that was a deal developed with Palmetto Motorsports on the OEM side. It means a lot to us, because we've built a great business model and we have success. Unfortunately, we came up about six minutes short of winning our first-ever outdoor national moto at Unadilla this year, but with KTM, it's a big step. The program gives us access to equipment we've never had before, and it gives us a budget on the OEM motorcycle side we've never had before. A big side of the racing-world people don't understand is that, when you're racing at this level, you have to have great race bikes, but then you have to have practice bikes that are identical. That's where it starts getting expensive. Our program is matched all the way through, and we have a lot more effort getting put into Byrner and Goerke's program this year. To answer your question, the expectations for us here at Team BTO is to do our job, perform and of course that is pressure we will put on ourselves to succeed and hopefully make our new partners happy.   

How did this even come about?
I'm a quiet respectful guy at the races, so I don't usually just introduce myself and talk away. But this year I introduced myself to Roger. He knew more about me and my team than I expected. I don't want to let all of our secrets out of the bag, but Roger and Jon-Erik [Burleson, KTM North America President] told us what they were looking for, and we seemed to be on par with exactly what they were looking to do. They have their championship-winning guy on the factory team, and that's not our goal for now. We had what they were looking for. Modern day racing is different, it's not like lining up at Anaheim 1 four years ago. If it's a full field, it's incredibly competitive. So we need to be on the top of our game. But to sum it up, we had what they were looking for and they had what we were looking for. But now there's pressure to perform, and I feel confident in our team and entire crew that we will.  I am excited to see what we can do.

Finally, is it just a coincidence that now that our buddy Jason Thomas has retired and will no longer be racing for the team, the floodgates finally opened and you have factory support?
[Laughs] No, that wasn't part of the deal! What's funny about that is, I don't get caught up in the hoopla. I usually just worry about my deal, because that's enough work in itself. And we're never really even thinking about where we are, we're always thinking of the next step, and how we can get better. So sometimes you forget how small of a world racing can be. So it's funny, one of the times I was talking to Roger, I was giving him the outlook on the team for next year, and I told him Jason was retiring, and Roger said "Yes, it seems like he's fallen off the pace and is struggling this year." [Laughs] Which JT will laugh at, but, Roger DeCoster is noticing Jason Thomas out there. So that's pretty neat I think. And JT, 15 years was a long time out there, and that's a great accomplishment. But now he gets to go into the real world and get a real job like the rest of us!  



Sponsors: BTOSports.com, KTM, Palmetto Motorsports, FLY Racing, MMI, JGRMX, Alpinestars, Smith, Factory Effex, Zap Technix, Wiseco, ASV, Hinson, Pro Taper, Outlaw, Engine Ice, RG3, Dubya, Motorex Oils, Pirelli, Talon, FMF, DT1, ICW, RK / Excel, Galfer, VP, LeoVince Carbon Fiber, Pit Posse, Atlas Brace Technologies, Boyesen, Torc1 Racing, Clutch Factory, ASMF, FLmx, Hookit.com, Mechanics Wear, Dream Traxx, Safety Kleen

Share this article:
Did you like this article?
Check out MY LIFE IN MOTORCYCLE RACING
in our Latest issue of Racer X available now.

Jean-Michel Bayle, the iconic superstar of yesteryear, raced motocross for the first time in twenty-one years at the Vets MXdN in England. Page 126.
Look for the verified symbol
The Conversation