Lake Elsinore
Lake Elsinore

,

CA
Lake Elsinore
Lucas Oil AMA Pro Motocross Championship
By Steve Matthes and Jason Weigandt

Weigandt: Okay, Matthes, the big silly season puzzle pieces have dropped in. Wilson to JWR, RV and Weimer stay at Kawi, Honda will have Canard and Barcia while Brayton looks to be heading back to JGR. But a few riders are still out in the cold despite some solid riding. This is where a team manager's job gets tricky. As an example, last year Star-Valli Rockstar Yamaha took on two replacement riders in supercross, and they rode well. One was your boy Bobby Kiniry, and the other was Weston Peick. Both did the best they could (Kiniry didn't start racing until round four in Oakland, he made all but two main events after that, with a season-best 6th at Houston. Peick made 12 of 17 mains, but really surged late in the year when the Star-Valli team picked him up. He was top ten in five of the last seven races) Outdoors, Kiniry only raced half the races due to Canadian National conflicts and ended up 20th in points. Peick didn't have a ride at all but he showed up to two races on a privateer Suzuki and finished top ten in both overalls. So, both guys are available. If you were a team manager, which do you pick?
Matthes: Well as any listener to the Racer X Podcasts or the Pulpmx Show knows, Weege, I'm going with the New Yorker, Kiniry, for my team. Allow me to pontificate a little bit on how there are many team managers in our sport who continually make the same mistake over and over. They are indeed like the children who kept touching the hot stove over and over!
Look, I know that Kiniry and Peick aren't the "sexy" picks out there. Peick looks like the middle linebacker for your New York Giants and has all of the style of a monkey screwing a football when he's squeezed onto a bike. And Kiniry, he's been around for a little while and doesn't have many of those "ohmygodicantbelievehowfastKiniryisgoingtoday" rides. In fact, that phrase has probably never been uttered. But here's the thing: both guys will produce solid results week in and week out and both guys aren't going to cause any drama on your team. They'll show up when and where you want them to be and both guys stay relatively injury free.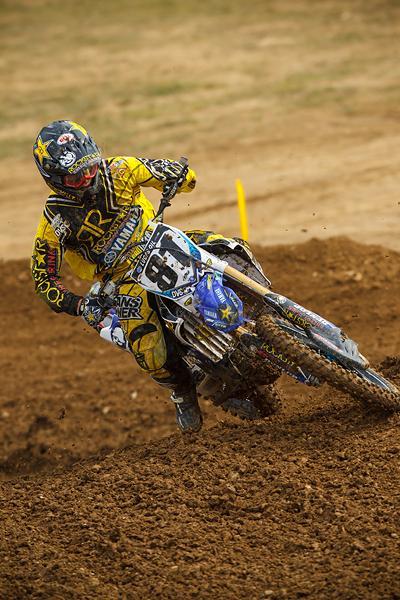 Bobby Kiniry.
Simon Cudby photo
Yet the managers in our sport constantly overlook these types of riders to go for the riders that have more speed but constantly get hurt and/or cause drama on your team. Or they go for a foreign rider who can't produce the same results. Look I'm a foreigner to this country, but I'm hiring an American kid over somebody from Australia or Europe if the results are the same, because the American kid comes with some built in fans.
Now having said all this, both Kiniry and Peick are remarkably the same type of rider. I don't think there's a rider in the sport that has progressed as much as Weston has in supercross. He was very good last year as opposed to when he first started and he was a built in dozer for the top of the jumps. And outdoors, we know what he can do. But much like people who were Rachel or Monica people when it came to that TV show Friends, I'm a Kiniry guy.
The New Yorker races in Canada half the summer and this year he drove from U.S. Nationals to the Canadian Nationals the next day a couple of times. That's heart! He was very good in supercross as a fill-in guy (just getting the call days before to jump in for the Star-Valli guys) and he's racing a GNCC this weekend. If nothing else, that should sway Weege to get on my side with this thing.
Weege: Ah, Matthes, you hit the nail on the head. And not with the Friends reference. You mentioned the word improvement. And Peick has improved big time since he came onto the pro scene. Look, right now their results are almost identical (they finished 15th and 16th in supercross points) but I believe there's more upside to Peick. Kiniry is giving you what he's got, while Peick is probably capable of more. He's younger and newer at this. I love Kiniry, awesome dude, always smiling, and I give him huge brownie points for doing the Unadilla GNCC this weekend (near and dear to my heart) but this is a business and I need to be cold blooded. Peick hasn't managed the public image as well as Kiniry. In a perfect world, Kiniry's overall awesomness off the track would count. But, teams don't care about that. They want results, and I believe Peick could have the stuff to continue being a top-ten guy next year even when all the injured superstars return. Plus, he's a bad dude. He can't be hurt by these toy-like motorcycles so you know he'll give you 17 solid rounds. And if a fight ever breaks out in your pits, you know your team will always win if he's around!
Now, I know you're upset with these team dudes making the same mistakes over and over, but guess what? This is a risk/reward business. Safe bets that get you 12th place finishes every week get you nowhere—people don't notice the dude in 12th every week. They do notice a guy who gets starts and runs the pace for awhile. So what if he blows up or gets tired? Every team thinks they can fix that. And if they can't fix it, who cares? If the alternative is a 12th-place guy, then that's not a reasonable alternative. Teams want wins or the potential for wins. The truth hurts. I think Peick can get you closer to the front, but the reality is both are going to get slighted for some dude who has crap results but huge potential. That's the way it is.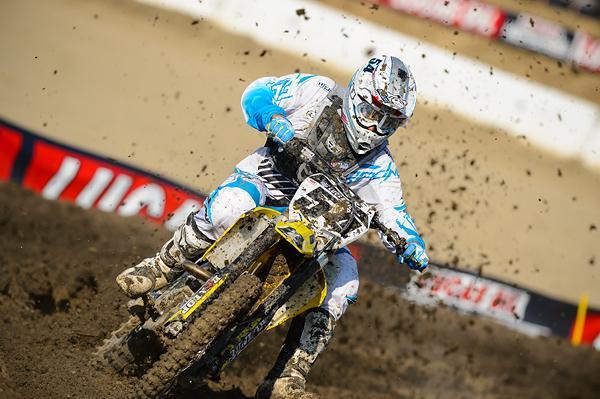 Weston Peick.
Simon Cudby photo
Matthes: I do believe that Peick would be better if there was a brawl in the pits (the lesson is, as always with Weege, it comes to a WWE-like scenario) and I also believe that Weston could take Bobby in a bar brawl. Although Kiniry, with his shaved head and menacing goatee does look tough. But Bobby's never been better as a pro and right now, straight up I believe that Kiniry has more skill and speed than Weston although it's close. And I hope Weston doesn't beat me up when he reads this.
And yes, it's sad that we can't get either guy more support and it's sad that they're not locked into a ride right now. The flash-in-the-pan guy who shows speed but fades to the back or crashes in spectacular fashion does get more attention. So if we're going "that" way with this argument, may I present to you "Filthy" Phil Nicoletti! Yes, that's right! Filthy showed great speed this year in the 250 Class and also suffered some terrible DNF's and crashes while running up front as well. Phil then jumped to the 450's where he put in two races inside the top ten overall. Plus he was up there in Southwick when he couldn't avoid his imaginary anvil and his bike broke. Six motos raced in the 450's and four of them in the double digit in points. Two fifths in the East Region Lites series as well.
All in all, there's no doubt that Filthy Phil is the man who should already be signed at this point but sadly, he's not. Wait… did I just talk myself out of the Kiniry and Peick types by embracing the ridiculous rational that the team managers of our sport use? Oh man, I'm so confused.
Weege: Yes, you did. We have decided that if a team has to pick between Peick or Kiniry, they should definitely go with Nicoletti. Makes sense to me!