MX Sports, Alli Visit ESPN
By Brandon Short
The annual visit to Southwick offers one of the most unique rounds of the Lucas Oil Pro Motocross Championship. It also provides a unique chance to pay visit to the largest sports media network in the world should the opportunity arise at ESPN in nearby Bristol, Conn.
Friday afternoon presented such an opportunity as a vested unified effort between MX Sports Pro Racing and Alli Sports to increase the sport's mainstream awareness resulted in the invitation of representatives of the Lucas Oil Pro Motocross Championship to take a tour of the ESPN Campus and spend the afternoon with the Playbook section's Lynn Hoppes.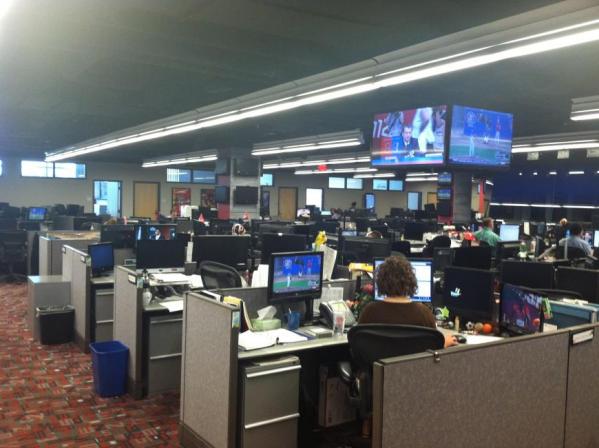 The ESPN Newsroom, where the "magic" happens.
Hoppes has journalistic experience in the entertainment and music industry, as well as the world of sports. His wide array of knowledge and his relationships with an incredibly vast number of well-known figures is what has led to the rise of the Playbook section, which checks out the latest trending topics in sports, sports business, gaming, entertainment and more. In fact, current 450 Class points leader Ryan Dungey was featured in Playbook earlier this summer, discussing his new team at Red Bull KTM as well as a new diet that has helped him get more out of himself more in terms of performance.
As one might think, ESPN is a dizzying array of hallways, rooms, desks and of course sports memorabilia. Thousands of people are employed by ESPN and the various tasks that are handled by any given person can be hard to comprehend. The size and nature of the campus makes it easy to see how this is the global leader in sports broadcasting, and sports media in general. It is a surefire stop on any sports fan's bucket list.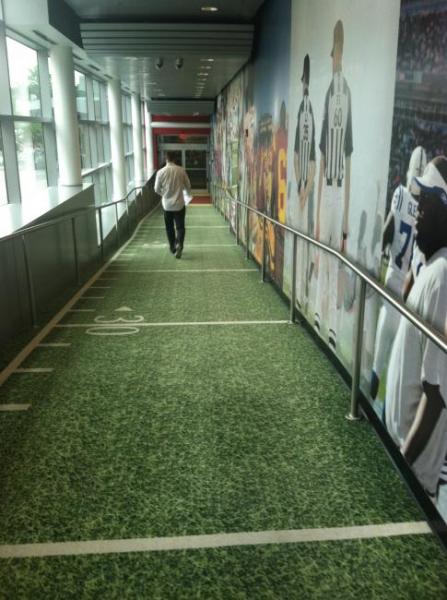 One of many themed hallways at the campus.
With so many platforms that provide exposure – print, online, radio, social media, and television – the opportunities for the sport of motocross to be featured on ESPN are endless. Currently, the Lucas Oil Pro Motocross Championship receives round-by-round coverage from ESPN Action Sports online, and has been featured in ESPN The Magazine in the past. Even Chad Reed's memorable crash from Spring Creek one year ago has been featured in SportsCenter's Top 10 list.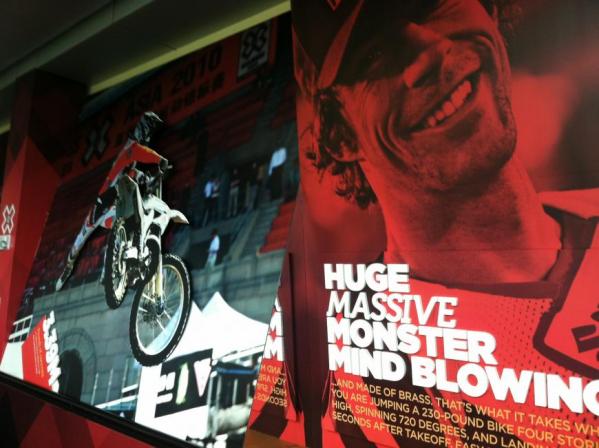 Remember this guy?
The memorable opportunity for the series to visit such an iconic place is simply the next step in the continued effort to grow the sport of motocross on a mainstream level. With Hoppes slated to experience the
Moto-X 338
National in person for the first time, hopefully it is the start of many good things to come.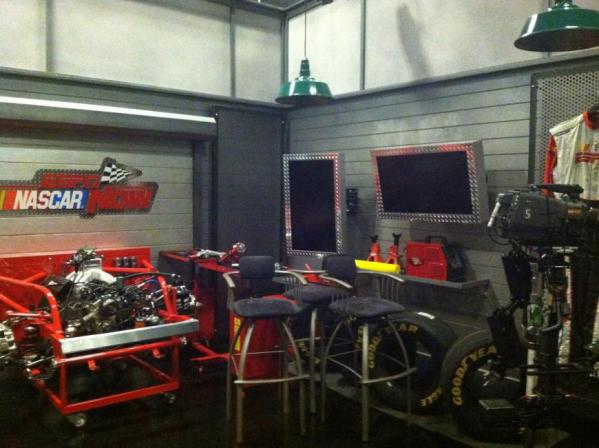 The NASCAR Now set.