A few weeks ago, Peick purchased two Suzuki RM-Z450s and started racing local events to try to make some pro purse money. He then headed to Washington to do a double-header of sorts, racing a big purse race (and winning it) on Thursday, and then racing the Washougal National on Saturday. This is as privateer as privateer gets -- Weston and his dad driving to the race in a van with a bike they purchased in the back. And despite not racing any of the first seven nationals, he went out and delivered solid 9-11 scores in the 450 Class for ninth overall.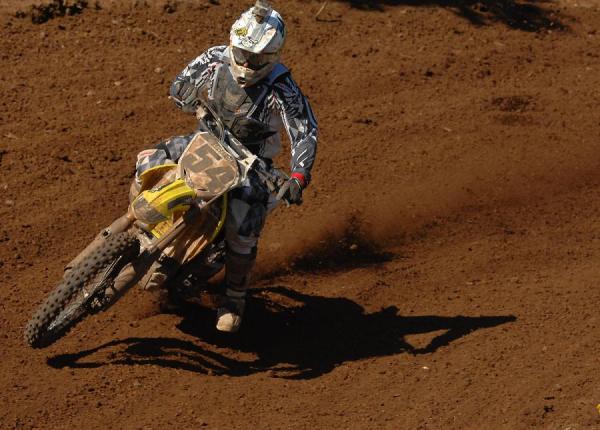 Weston Peick secured a top ten overall finish in his first Lucas Oil Pro Motocross race of the season.
Carl Stone photo
"I expected it," said Peick after the race. "I know where I'm at. I know the speed I'm at. You don't lose your speed, you've just got to adapt to the bikes. I came here to get top ten and that's what I did."

He also got into some fisticuffs with Vince Friese in practice, which resulted in a fine for both riders. All in all, a pretty busy few days!

The privateer life, and Weston's van, won't take him all the way east to Southwick, Unadilla or Steel City. But he'll be back for his home race at Lake Elsinore, hoping to get into the top-ten again all by himself. For that effort, we're calling him this week's Unsung Hero.