Earlier this week James Stewart left JGR Yamaha to sign with Yoshimura Suzuki for the remainder of 2012. While the move wasn't shocking, it is a rarity for a rider to make a mid-season bike/team change. For this weeks The List, DC takes a look back at some of the more memorable (in NO particular order) mid-season bike/team changes in history.
10.) In 2009 a young French privateer broke out of the pack on his Honda, winning GP races just as the KTM factory team was hammered by injuries. So KTM made the kid, Marvin Musquin, a deal he couldn't refuse and after switching from red to orange, he continued to win. The problem was, his old team could refuse the switch and did, leading to a legal case that saw Musquin actually sit out a race rather than go back to the privateer team. It was soon resolved to everyone's satisfaction, Musquin got back on the KTM and went on to a World Title. He would repeat one year later. He's now in America but still on Red Bull KTM.
9.) At the end of the 1974 outdoor national season, Can-Am was running first and third in the 250cc class thanks to steady finishes from Gary Jones and Jimmy Ellis (not to mention a stupid rule that banned foreign riders from earning "national" points, so Yamaha's Pierre Karsmakers was ineligible for the title). But Can-Am wanted a 1-2-3 result, and they knew that Marty Tripes was not happy on his Husqvarna (his fourth brand in four years, after CZ, then Yamaha, then Honda). So they made him an offer just before the last race, and Tripes signed with them and showed up on a Can-Am, giving them the right to claim 1-2-3 on their advertisements.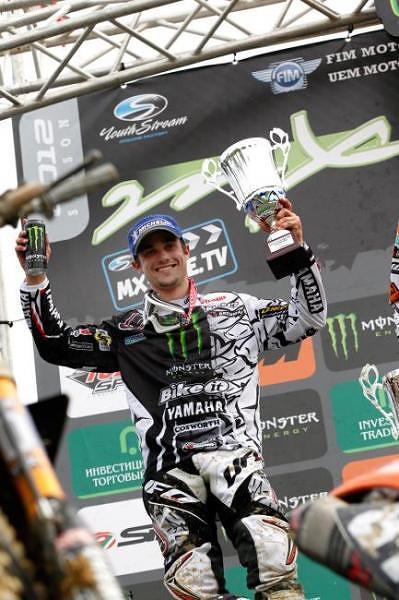 Michael Leib has adjusted nicely to the Yamaha, placing second overall in only his second race on the bike.
Ray Archer photo
8.) Stewart isn't the only rider who just made a switch. A month ago Michael Leib was doing his best against the factory and satellite teams in the Western Regional Supercross Lites division, running his Rocket Exhaust-backed Honda CRF250 up into top-five contention. But then Zach Osborne's team in Europe, Monster Energy Yamaha, called Leib and asked him to fill in for Osborne for a couple of GPs. Leib agreed to give it a shot, and within two races he was almost winning motos! The Californian finished second overall in Italy, and team manager Steve Dixon has extended the invite into the Mexico and Brazil rounds coming up. Good luck to #170 this summer, whether he races here on a Honda or abroad on a Yamaha.
7.) Back in 1972, on the 250cc Grand Prix circuit, the Soviet Union assigned their two main riders, Gennady Moiseev and Vladmir Kavinov, to compete on CZ motorcycles to start the season. But it soon become apparent that the support the Russians wanted from their Czech comrades was not up to their expectations, and mid-season they made a switch to the new KTM dirt bikes. Moisseev promptly starting winning races, and within two years was one of the world's top young riders. Within a year and a half he was the 250cc world champion for the first of three times, all on KTM motorcycles.
6.) Kyle Regal is no stranger to making a mid-season switch. In his rookie season Regal began the year with Valli Yamaha in the Lites class. Before the supercross season was over Regal had made the unexpected jump to the Supercross class. Then he completely switched teams for outdoors, preferring to ride a privateer Honda. Last season Regal signed with San Manuel Yamaha, an SX only team, and then raced the last few Nationals with the BBMX/BTOSports.com Suzuki team. Regal began this season at Daytona on a privateer Honda, again, but was quickly snatched up by Dodge Motorsports/Hart and Huntington Kawasaki. Now, the Texas native has made the jump to JGR Toyota Yamaha for the Nationals (H&H is a supercross only team). Talk about adjusting on the fly.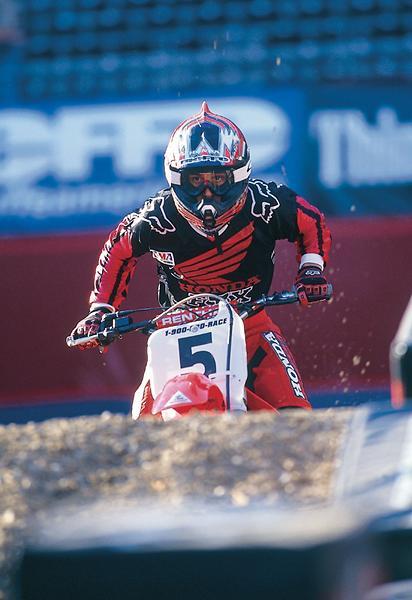 Mickael Pichon on the factory Honda in 1999 before making the switch to Suzuki.
Simon Cudby photo
5.) Mickael Pichon was vying for the 1999 AMA 250cc National MX Championship as a factory Honda rider when he and his father got into a scrap with AMA and series officials at the High Point National over leaving their rental car in an ambulance lane and then refusing to park it. He was not DQ'd, but Honda was so embarrassed that they clipped Pichon and sent him back to France. He joined Suzuki at that point and was very fast in the 250cc World Championships, a title he would win the following year on that same Suzuki.
4.) In 2004, as James Stewart was putting the finishing touches on a total domination of the 125 National season aboard his KX125, he clinched the title before the last round at Glen Helen, and decided to switch to a KX250F for the final race. He dominated the last round with ease, giving his a career total of 28 125cc Nationals wins, which is still the class record. And as we've mentioned before, his win at the penultimate round at Steel City on his KX125 was the last major win (or even lead) for a 125cc motorcycle in the Nationals.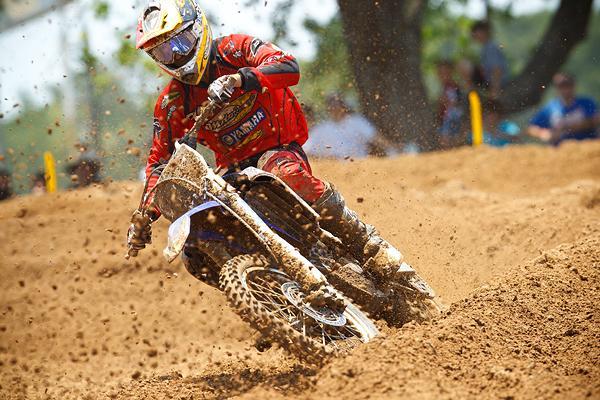 Pourcel left MotoConcepts after only a few races in 2011 to head back to Europe and Kawasaki.
Simon Cudby photo
3.) Jeff Emig was a staple for the Kawasaki factory team from 1996 through almost the of end of '99, but then he suffered the indignity of an arrest at Lake Havasu in Arizona that August and was immediately fired. He missed the last couple of outdoor races, but then showed up at the U.S. Open aboard an FMF-equipped privateer Yamaha, where he won the $100,000 first prize. Fro also competed in the FIM World SX race that fall at the Rose Bowl in Pasadena, CA, and finished in the top five. He was all ready to go full-time on the blue bike for 2000, only to break both arms on December 31, and then his back and leg in early May, ending his career.
2.) Christophe Pourcel's 2011 season was a mess, simple as that. After being passed on by the factory teams due to their pull-back in the wake of the recession, he sat out all of supercross in the hopes of getting called up by someone. It didn't happen, so he signed with MotoConcepts Yamaha for the Nationals. That turned out to be a bad fit, and it didn't last but a few races. By the end of summer he was back in Europe, riding for the Kawasaki team his dad ran. The interesting thing was that he was still fast and ended up taking some podiums and a moto win on the Kawasaki 450. Now he's vying for the MX1 World Title, still on Kawasaki and getting back up to his old amazing speed.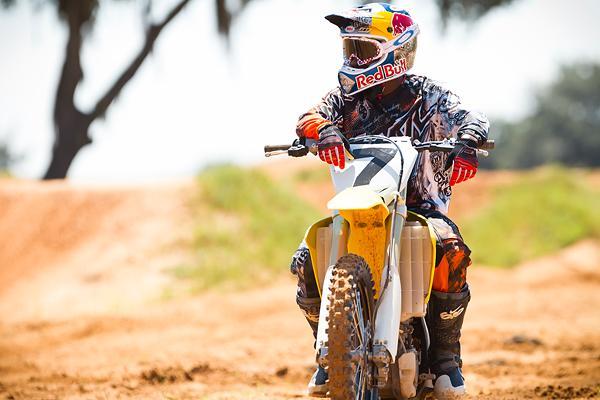 The worst-kept secret in recent moto memory.
Suzuki photo
1.) James Stewart's 2012 season with JGR Toyota Yamaha started out with some promise, but something wasn't right, and Stewart kept making unforced errors during Monster Energy AMA Supercross. But he's still James Stewart, and he managed to make it work a couple of times and get some big wins, including the mud-drenched Daytona SX race. But then things got really sideways, and he soon moved to the sidelines and seemed uncertain about his future. He and the team came to a mutual agreement to call it quits, and he soon signed with Yoshimura Suzuki in the worst-kept secret in recent moto memory. Now James will start fresh on Suzuki, beginning at Hangtown on May 19. From all early reports, he seems to be very happy and fast again... But we won't really know until Hangtown!