The Latest James Stewart Rumor
Various James Stewart rumors have been thrown around the past couple weeks. Will Stewart stay with JGR? Is Stewart on his way to Suzuki? But a new rumor has sparked in Seattle. Stewart to MotoConcepts!? Wait, what? That's right; MotoConcepts unveiled a #7 bike in the Seattle pits. Although it probably has more to do with the Washington based company drawing attention to the Seattle Seahawks starting quarterback Tarvaris Jackson, who coincidentally also wears #7, the message boards are blowing up. While there is no concrete word on the matter, for now we'll side with the latter. But bravo to MotoConcepts for stirring the pot, hopefully Tarvaris can get his Supercross license by tomorrow morning.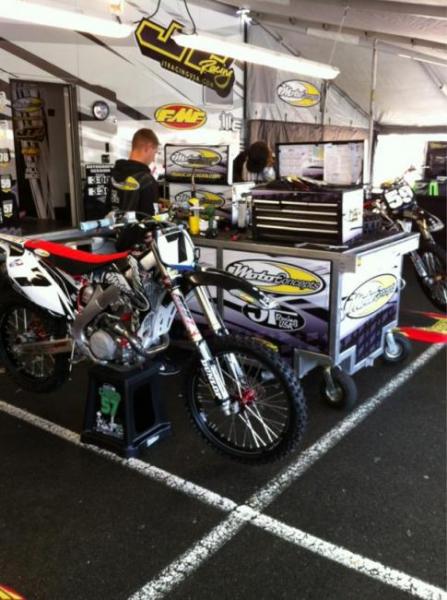 Photo from Vince Friese's Twitter page.