Qwest Field
Seattle

,

WA
Seattle
Monster Energy AMA Supercross Championship
Did you check out our Sign of the Lap Times feature from earlier today? While the big story in this year's Monster Energy Supercross Championship has been injuries to the top riders, and Ryan Villopoto's rise to become the undisputed best in the business, the Lites class is pumping out deep competition on the regular. Sign of the Lap Times, today, provides proof. The riders who set the three fastest lap times in the race, Ken Roczen, Blake Baggett and Justin Bogle, all logged a time of 53.4. They were on the same tenth of a second, with just eight hundredths separating their best laps. That's ridiculously close, and what's more, neither of those three riders won the race (Darryn Durham did) or the East Lites Championship (that honor belongs to Justin Barcia).
That group also doesn't include Blake Wharton, who won a race earlier this year but found himself down and out of contention early in the race. And, the East is, of course, just half of the SX Lites field. Throw this weekend's West contenders back into the mix, with Dean Wilson, Eli Tomac and Cole Seely taking a shot at the championship and the likes of Marvin Musquin, Wil Hahn and Ryan Sipes sit by as spoilers, too.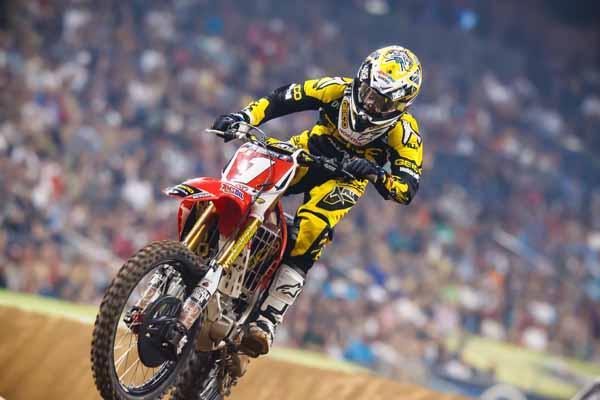 After back-to-back East Region Lites titles, Barcia will make the jump to the 450 in 2013.
Simon Cudy photo
That's a whole lotta' talent, and when you look at the very top of those lists, I see something that flies in the face of all of the injury headlines in the 450 division. Wilson, Barcia and Tomac have never missed a points-paying AMA pro race due to injury. Yeah, they've been beaten up here and there. Barcia had a broken wrist last season and then later suffered from Mono, but he didn't miss any races. Wilson broke his wrist at Pala last year and it kept him out of the Monster Energy Cup. Tomac crashed out of San Diego this year and busted his elbow, but he hasn't missed a gate drop. Even more impressive is Roczen, who mixed in both supercross and world traveling with the GPs last year and made it through unscathed—only an arm injury this year prior to West Lites cost him some races (although he made it back in time for the East).
For the most part, these kids might be young and crazy and chock full of style, but they've managed to keep the big hits to a minimum. Things could change once they switch to bigger bikes and the much more taxing 17-race schedule in the big class, but it sure looks like the next generation will be deep, competitive and consistent. Could bode well for the future.
You can point to a lot of reasons for this deep crop coming through, but I believe it starts with the professional-style amateur programs that brought these riders through the ranks. Today's rookie professional is a long, long way ahead of a rookie pro in the olds days. Bogle, Barcia and Tomac, for example, rode for the Factory Connection team as amateurs before moving to pro, ensuring a smooth transition. And they've worked with trainers and ridden at training facilities for awhile. Talk to anyone who broke through in the 90s, and they'll tell you they had zero clue about training and diet when they first made the move. I'm talking zero clue, like Tim-Ferry-hopped-the-fence-and-bought-a-pizza-and-a-Mountain-Dew-between-motos-at-his-first-national level. That's no longer the case, and that is helping take the guess work out of success. There will always be talent in the ranks, but if that talent isn't sure what it takes, the less chance they have to succeed. The more talent that gets the right advice, the right nurturing and the right support, the less chance that someone will fall by the wayside.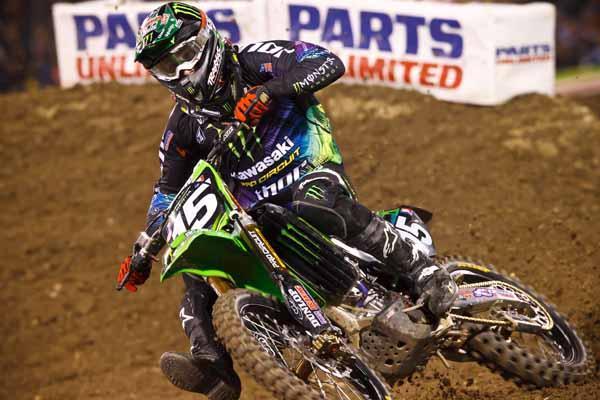 Wilson still has work to do out West if he wants to claim an SX Championship.
Simon Cudby photo
Further, for all the style, whips and scrubs and leg swag that the new kids pack, we've heard precious little about off-track problems. Simply put, today's Lites contenders may be having fun, but they seem to keep that fun reasonably confined to the dirt bike, and not the party scene.
Also, teams have gone back to the original formula for the Lites and 250 class: the place to develop young talent. For a brief time, teams were dropping older riders down into the small-bore classes in hopes of (cherry) picking off titles. Today, there are six quality Honda spots open (four with GEICO Honda and two with TLD), four Rockstar Suzuki riders, four Monster Energy Pro Circuit Kawasaki Lites riders, four KTM boys (between factory Red Bull and J-Star JDR) and four Rockstar Star/Valli Yamaha Lites riders. That's 22 factory-supported rides, and not one of them is filled by a rider who has done significant time in the SX class. Occasionally the likes of John Dowd and Nathan Ramsey, who had both won SX main events, would drop into the class and fight the kids for titles. Now, it's maximum opportunity for the maximum amount of young talent.
We're seeing some pay off at the top. Yes, this year's 450 SX pack has been washed out with injuries, but when you see the likes of Villopoto, Ryan Dungey and Trey Canard winning races so quickly on big bikes, and battling like they did last year, it speaks volumes to the strength of the Lites class. It seemed like we went forever with just Carmichael, Reed and Stewart at the top, without anyone else able to break through and sustain a challenge. RV, Dungey and Canard won SX races in consecutive rookie seasons. Does anyone doubt that the likes of Wilson, Barcia, Tomac, Roczen and others can and will follow in those footsteps?
In the meantime, injury news took some more headlines this week when the star-crossed Ben Townley went down yet again—this time to a dislocated hip. This folks, is the sad part of everything above. Sometimes, even when you do go through the proper steps to ensure success, and you work hard and take it slowly and learn from the right people, things can still go wrong.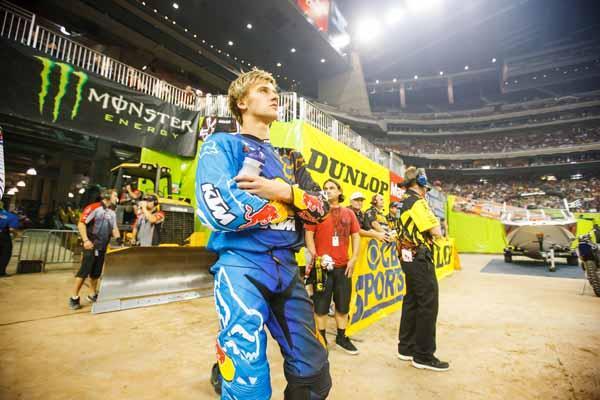 Just like last season where he raced the Supercross class on the East, Roczen will race the 350 at Seattle.
Simon Cudby photo
Townley did all he could to be patient. He won an MX2 title in the GPs, then logged a full MX1 campaign in Europe on a 450 before coming to the U.S. He signed up for the Lites class so he could learn supercross on the ground floor, and hitched a ride with the best 250F team in the business with Pro Circuit. He moved to Florida so he could ride and train with Ricky Carmichael, and hired Aldon Baker as a trainer. Florida/RC/PC/Aldon. Can you put yourself in a better situation?
Townley then went to Team Honda to begin his U.S. 450 career, certainly a first-rate move there, too. But at each stop, he just couldn't stay healthy. He missed most of '06 with injuries, logged a solid 2007, then missed just about all of 2008 and 2010 with injuries. He never rushed back too soon, and he never really kept injuring the same stuff. He didn't ride over his head, he didn't do anything stupid. He just got hurt.
And those are the most painful stories of all. We like to lament about the burned talent, the likes of Jason Lawrence, who weren't willing or able to maximize what they had. It's a shame, yes, but there's nothing worse than a guy who does all the right things and still doesn't get the proper reward for it. That's why everyone respects Villopoto. He got to where he is by doing the right things, and we like to see hard work pay off.
Unfortunately, it hasn't for Townley. But more often than not it does, and there's a deep pack of young riders following the right model. Injuries will always be a part of this sport, but they don't always ruin things, either.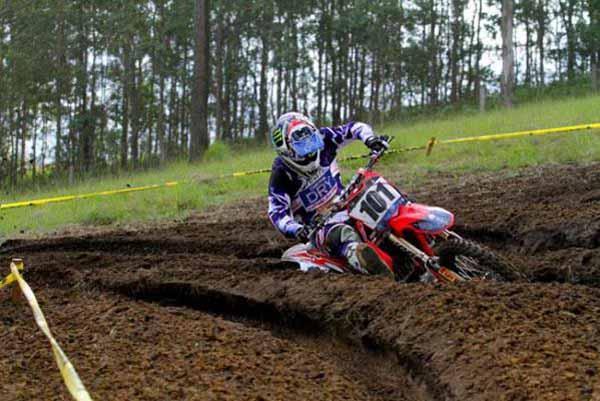 Townley is dealing with yet another injury.
Image Simon Makker/Makkreative.com