http://vault.racerxonline.com/1976-08-29/500MX/moto-cross-west-park
http://vault.racerxonline.com/1976-08-29/125MX/moto-cross-west-park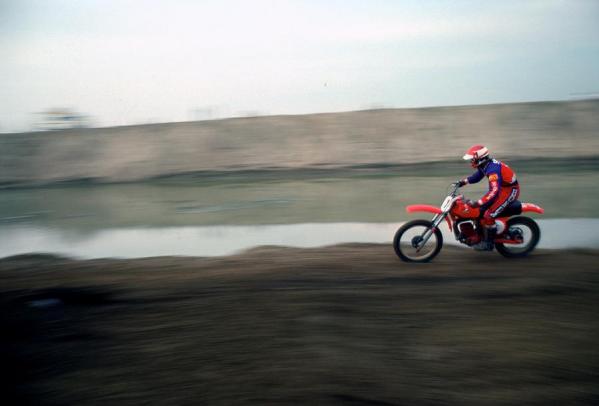 Marty Smith wore #1 in the 125cc class for the last time at New Orleans '76 as Bob Hannah had already clinched the series title.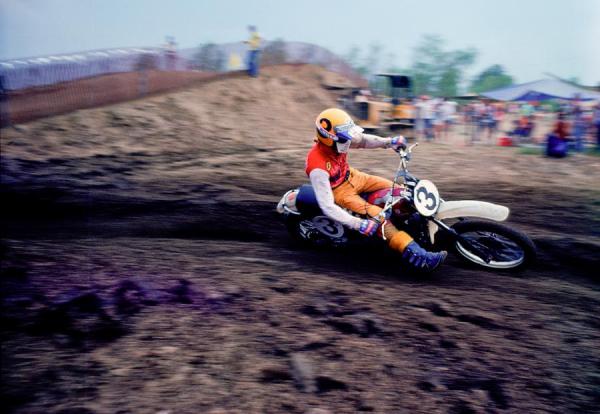 Kent Howerton clinched the 1976 AMA 500cc National Championship in New Orleans with a win on his Husqvarna.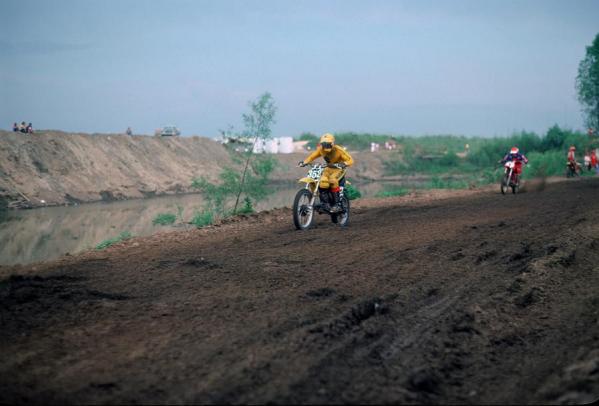 125cc National winner Danny LaPorte leads Marty Smith down along the bayou.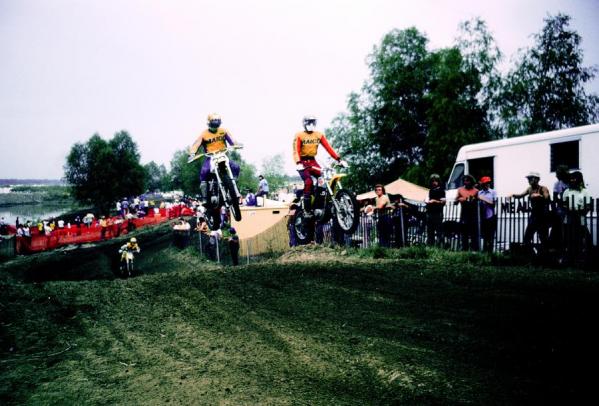 The late Gaylon Mosier (23) blasts off in traffic aboard his Wheelsmith Maico.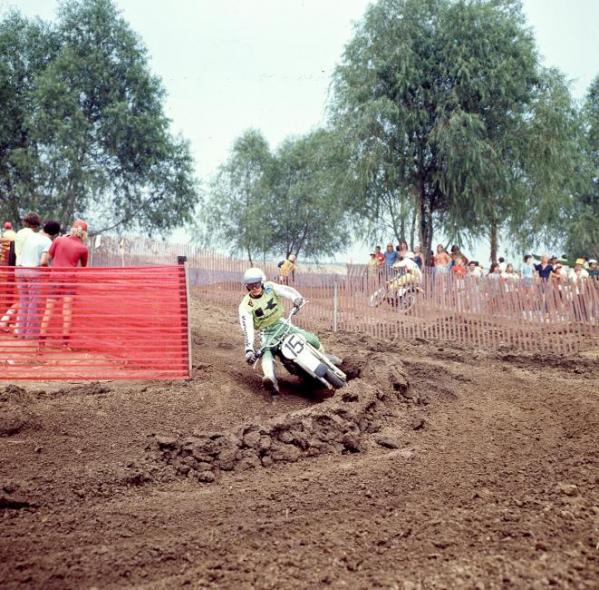 Factory Kawasaki rider Gary Semics scored second in the 500 National and displayed a killer 'stache with his open-faced helmet.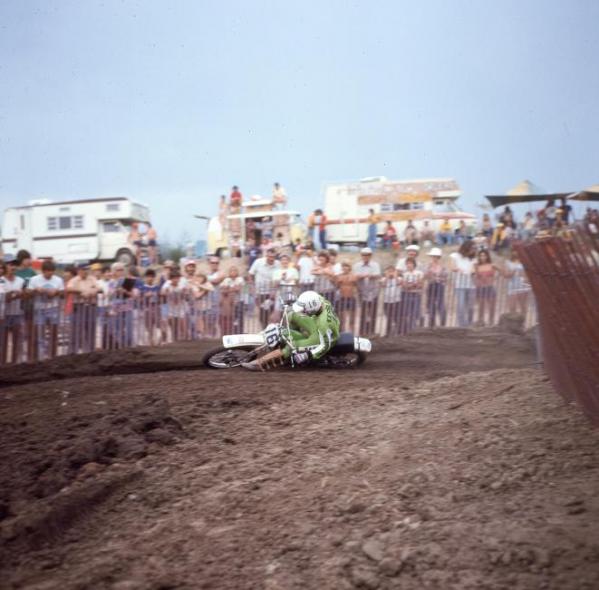 New Jersey's Mickey Kessler rode a factory Kawasaki KX125  at Moto-Cross West but broke down in one moto.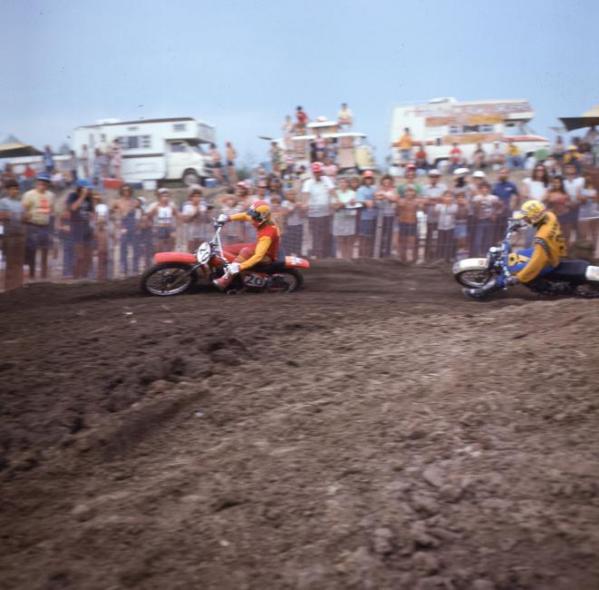 FMF Honda rider Warren Reid (20) leads Bob Hannah in the 125 class.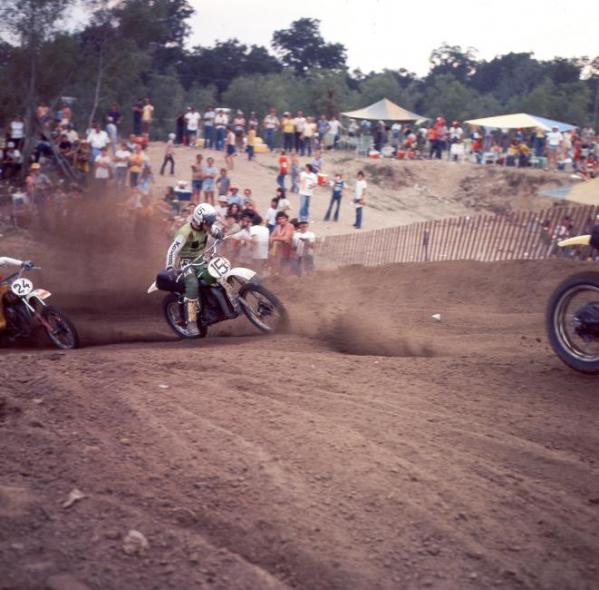 Semics leads Brad Lackey (24) out of one of the off-cambers.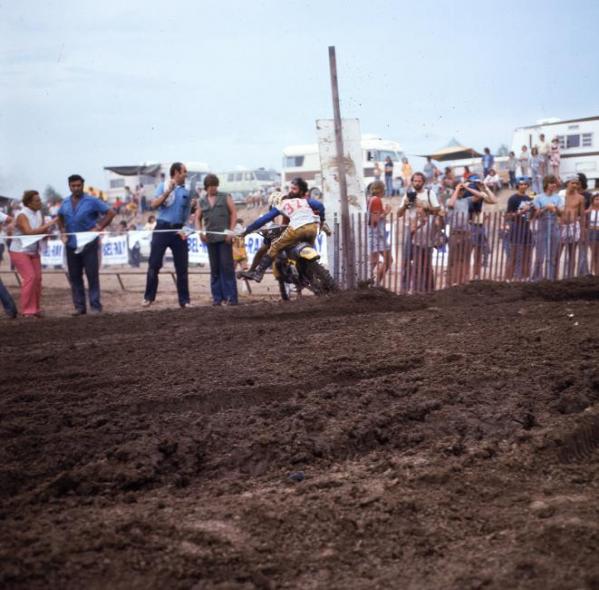 Not sure who this cat is but he's definitely not in a good spot... Can anyone ID him? Letters@racerxonline.com