Official Event Logo for 2012 MXoN Released
FUNCHAL (Portugal), – This year the Monster Energy FIM Motocross of Nations is taking place in Lommel, Belgium, during the 30th September weekend, and although it seems that the date is far away in time, what it will be the best motocross event of the year starts getting shape. Today, Youthstream, the local organizers and Monster Energy are very pleased to present the official logo of the 2012 Monster Energy FIM Motocross of Nations. 

Youthstream President Giuseppe Luongo explained: 'Youthstream is proud to be bringing the MXON, the greatest Motocross event in the world, back to Belgium. After 9 long years the Monster Energy FIM Motocross of Nations returns to the home of Motocross.

Our goal together with the Motoclub of Lommel, the FMB and FIM is to make this year's Motocross of Nations the most memorable ever, offering the best infrastructure, the best venue and the most physically demanding race track, where the best riders in the world will put on an unforgettable show. 

The MXON will be followed live in more than 150 countries via MX-LIFE.TV and the traditional TV.
We would like to thank all the fans and historical riders who have made this event unique. Naturally we would also like to thank the National teams, the National Federations, FIM, FMB, the Lommel and Flander politicial authorities, Monster Energy, Invest Trade Bank, FOX, Parts Unlimited, KTM, and all the sponsors, industries and media who help us improve each year this outstanding event.

We wish everyone an extraordinary weekend of racing at the Monster Energy FIM Motocross of Nations in Lommel.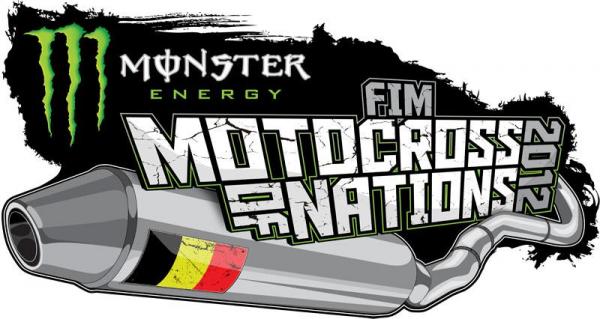 Eric Geboers, former World Champion and 2012 MXoN promoter explained: 'I'm happy to finally see the "face" of the event we've been working on for quite some time now. It's the start on which we can build our marketing campaign, which we will launch at the first GP of Valkenswaard. It's not the start of the preparations though, my team and I have worked hard throughout the winter and the past GP's to get the MXoN 2012 shaped up to be an unforgettable event. We're proud of Youthstream's faith in our organizing skills to host this magnificent race, and we will make sure fans won't be disappointed when they go home after the event on September 30th. The Monster Energy Motocross of Nations will be an outstanding experience for any race fan!'

Jamal Benmiloud, Marketing Director at Monster Energy added: 'The Motocross of Nations is one of the biggest festivals in motorsport thanks to the passion of the fans and the spectacle they generate. Watching the best talent in the world line up in front of all that colour and noise gives us at Monster Energy just the same buzz. It's a tribute to the sport that it can generate so much anticipation before the season even starts and no doubt the 2012 Motocross of Nations will bring us even more excitement.'