The Oakland Supercross this weekend got us to thinking about Northern California and some of our favorite motocross people: Todd Hicks and the Fox boys and everyone at Fox Racing, the Dirt Diggers at Hangtown, MXA's Dennis Stapleton, Honey Lake's Larry Wosick, Michael "Fresh Top End" Stusiak and just too many other friends and moto people to list here.... So who were the 10 fastest men ever from Northern California? Here's our attempt at The List.
10.) Ryan Morais: Let's give it up to a guy that might have more SX Lites/125cc podiums than anyone, but never quite had the right 15 laps to get him to the checkered flag first. You will not find many in the pits today with more honest respect and charisma with his rivals and opponents than Ryan Morais.
9.) Ricky Ryan: One fine day, one entry in the record books: Daytona SX winner, 1987. Until Chad Reed's wins last year, he was the last privateer to win a supercross main event in the premier class.
8.) Billy Grossi: The faster of the Grossi brothers, Billy spent time on factory Hondas, Kawasakis and Suzukis, then ended his professional career on a Husqvarna. He and Bob Grossi are the only two brothers to have each won outdoor nationals.
7.)  Rodney Smith: "El Rod" may be more familiar to young enthusiasts as a five-time GNCC champion but before that he was a top-shelf motocrosser, winning GPs in South America and Europe while racing for the Chesterfield Suzuki team.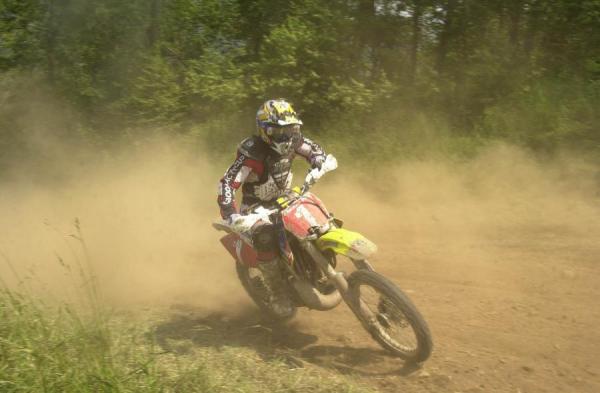 Before collecting number ones in the woods, Rodney Smith won a bunch of 250 GPs.
Weigandt photo
6.) Tallon Vohland: One of two very fast brothers—the only two brothers to have each won a 125cc Supercross main event—Tallon had great success in Europe, spending much of the nineties racing on the Grand Prix circuit. He later returned to the U.S. and even challenged RIcky Carmichael a few times in the 125 Nationals. He's still at the races, working as an executive for Acerbis.

The TV Show.
Fran Kuhn photo
5.)  George Holland: One of the most overlooked national champions of all time, Holland took the '88 AMA 125cc National Championship and then retired one year later run his family's massive Almond farm in Herman. What's he up to now? Check out his story HERE.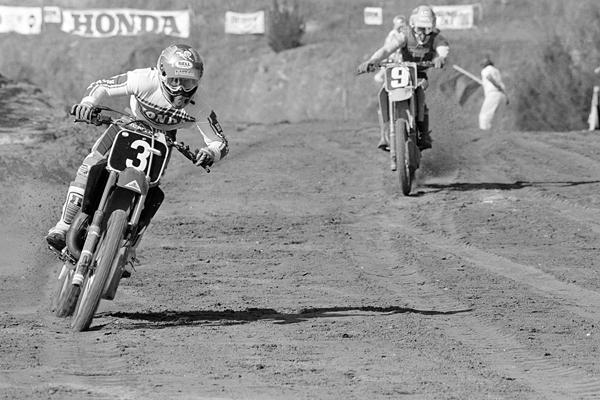 George Holland leads Erik Kehoe in a classic Gainesville 125 National showdown.
Buckley photo
4.)  Darrel Shultz: A strong rider both indoors and out, "Shoe" won the 1982 AMA 500cc National Championship with one of the all-time iron man performances. Don't believe it? Read Nick McCabe's Where Are They Now?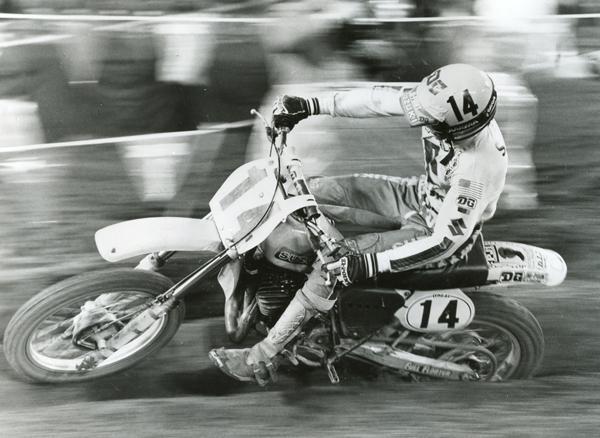 All-time tough guy  Darrel Shultz.
Racer X Archives
3.) Danny Chandler: "Magoo" was a wild man, no doubt about it, but he was also a winner. His romp through Europe in 1982, when he swept all four motos of the Trophee and Motocross des Nations, may be the greatest performance ever seen at those events.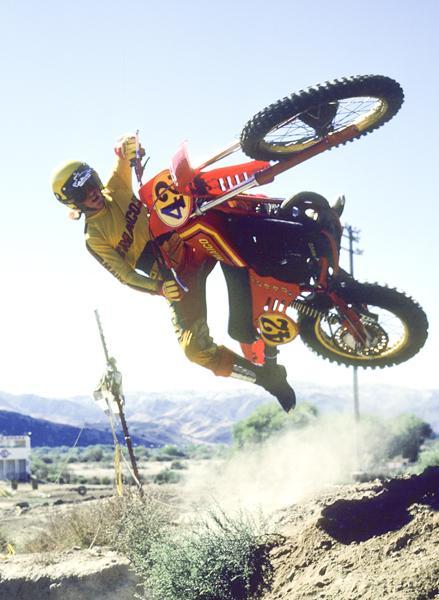 Magoo!
Racer X Archives
2.)  Steve Lamson: The two-time 125cc National Champion ranks high on the list of fastest 125cc riders of all time. How Lammy managed to race as long as he did without winning a supercross is still a mystery! And his overall moto win on a 125 at the '96 MXoN in Jerez, Spain, was not as much a shocker as Magoo's, but it was extraordinary.
1.) Brad Lackey: America's first FIM World Champion (1982), as well as our first real AMA National Champion in the 500cc class ('72). "Bad" Brad is not only one of nation's greatest riders ever, he remains a big enthusiast.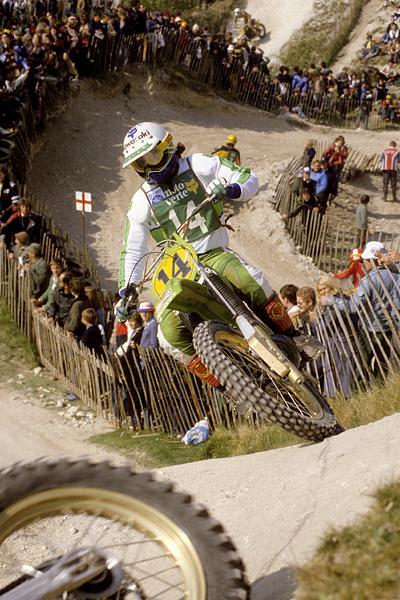 Lackey in France.
Moto Verte photo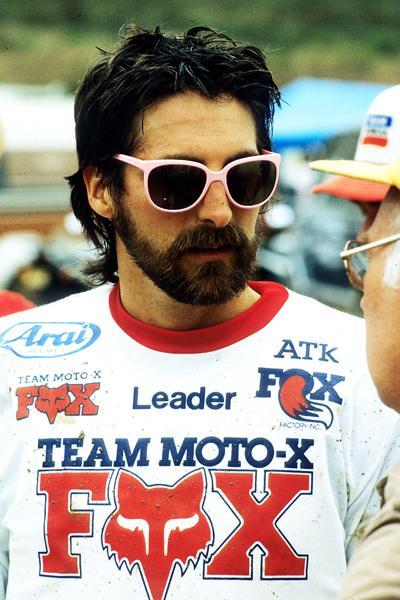 Brad was an all-around bad dude.
Racer X Archives