The year 2007 represented a high water mark for amateur talent, with Trey Canard, Austin Stroupe, Nico Izzi and Tyler Bowers all going straight from the ranks to factory-backed pro rides in 2008 with Honda, Kawasaki, Suzuki and Yamaha, respectfully. But the perils of pro racing has made life tough on some of them, like Izzi, who has gone through several dark years both on the track and off.
Izzi hopes to rebuild himself in 2012. We talked to him about the road back.
Racer X: So Nico Izzi, what's happening with you? We haven't heard much from you in a long, long time. For starters, I don't even know what class you're racing next year.
Nico Izzi: Yeah. I'm riding 250s.
Really? It's so confusing, your team has some 450 guys, some Lites guys, and it's really like two teams, Star and Valli combined into one.
Well I've been kinda' out in the dark for most people, no one really knows what I've had going on. I did ride the last two outdoor rounds on a 450. But I figured I have at least two more years of eligibility in the Lites class, so I might as well take advantage, and try to put myself back together.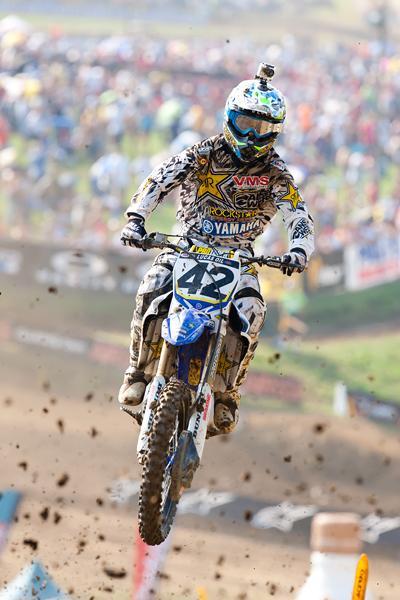 After riding the 450 at the last two rounds of the Lucas Oil AMA Pro Motocross Championship, Izzi will be back on the 250 for Star/Valli Racing in 2012.
Photo: Andrew Fredrickson
You said put yourself back together. Take us through the last few years.
After my bad incident in '09, (note: Izzi broke his foot in a hard crash at the Jacksonville SX and missed the remained of the season) I was dealing with some personal stuff that was kind of messed up. I was living out in California on my own, and, yeah, I just had a lot of personal stuff I had to fix before I could make myself a better racer, or even focus on racing. I had a lot going on. It was hard on me as a young man, trying to grow up, and it didn't make it any easier that I was kind of failing as a racer, and that's in the public eye. So I'm just so greatfull to be on a good team and still have good support, like I did back then when I was on Suzuki. I rode for Star Racing back in 2010, but that was kind of when things started going downhill for me. (Star Racing owner) Bobby Reagan has always had faith in me, and he wanted to sign me again for 2011, but I was supposed to sign with Honda of Troy. Then that deal fell through. So I can't thank Bobby Reagan enough, he's always been there for me. And Chad Lanza at Valli. All of those boys have been so good to me.
Yeah, so in a way you're back on Star Racing. You left on good terms at the end of 2010?
Yeah it was tough on me, because I knew I didn't do my job and get results for them. Bobby, he would see flashes in me, I knew I still had it, but I just had too much going on. I was just messed up in the head, a lot of gnarly stuff was going on that I really don't want to talk about. But I just needed to hit rock bottom, and I did. I really hit rock bottom, and that's what needed to happen before I could get it fixed, you know? I did that. This year during outdoor season I had to go out and show something so I could get back on a team. If I didn't do that, I was done. I got on Valli and had a good moto at Pala, I got seventh in the first moto. And the team had a meeting with me, and I told them everything that had gone on. They had faith in me. They had hired Johnny Louch as a trainer for me about a month before the outdoors ended—they told me to get on that program. I did that, and here we are. I'm pumped.
On the outside, it's easy for people to get bummed on a rider when they know he had talent and good support and didn't make it happen. But I always remind people, in most sports, you're not turning professional until you've done some college, and you're in your 20s. Only you really know what it's like to go to California as a teenager and have to figure this all out.
That's the thing. You're so young. It's so easy for people to sit behind a computer and say things like, "This guy should have done this or that." But until you're in my shoes…you know, there are a lot of guys out there that made it happen. Guys like Canard and Dungey, they did it and good for them. They're awesome. But when you're so young, it's easy to get sidetracked. I made a couple of bad decisions, but I'm sitting here today and I feel it has made me stronger. I know what it takes now. And no one really has too high of expectations for me since I haven't done much, but the team has seen me riding and they say I'm looking good. I have big goals for myself, and I'm sure the team expects big things because I'm riding well at the track. But I know I'm coming in as kind of a dark horse.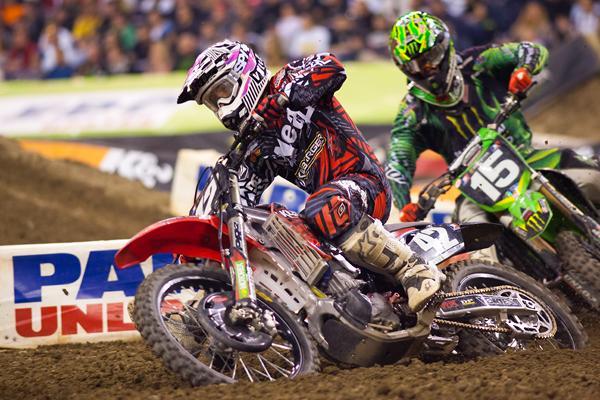 After an up and down 2011 season, Izzi is hoping to have a breakout year in 2012.
Photo: Andrew Fredrickson
You said a key phrase there. You feel like you still have it.
I feel like I've always had it. But ever since I turned pro I haven't done as well as I wanted to. I haven't won a race, and that pisses me off. Every off season, it seems like something was always going on. It would be four weeks before the first race and I'd be like, "Oh, I better get my stuff together." I'm tired of doing that. It would get me so mad, because I would go to the races and always be top three or four in qualifying, I would have speed, and then I couldn't make it happen in the races. It was because of a lot of things going on. I'm tired of that, and if I'm going to do it, I'm going to put in 110 percent.
Back in the day at Loretta's, we would see you out there running in the heat of the day, between motos. You seemed like a really gnarly trainer at just 12 years old. Do you think you did too much, too soon?
That was kind of the thing. It was almost like, when I turned pro, I was a little burned out. I had done it for so long. If I had said this a few years ago, it would have sounded so stupid because I was still young. But looking back now, for sure, that was a part of it. It's almost like you're a robot, every day you just ride and train, ride and train. Then you get hurt, and you get to see what life is like as a kid, and it all jacked with me. I definitely think when I first turned pro I was a little burned out. It literally took me focusing on other things, just living my life, to understand that. There were times when I couldn't even focus on motocross. I'm here now, I'm pumped, I'm on a good team, and I'm in a good place.
Well it's good that you've figured a lot of this out now. It could have gotten worse.
I've learned a lot about life. Before it was so hard to focus on riding. I've been miserable these past few years, and a lot of it was because I wasn't doing my job, I wasn't getting results. And then a lot of the personal stuff started to interfere. Now, I know what I want. It might take me some time to get it, but I'm definitely better coming into this season than last season. Last season I didn't even know if I was racing. Now, I'm putting in the laps, trying to stay healthy and confident.
Thanks, Nico. I appreciate the honesty. Good luck this year.
Yeah, no problem. I know how it is. Right now not a lot of people are really talking about me, but if I do good, everyone will start hopping back on the bandwagon. So that's what I need to do.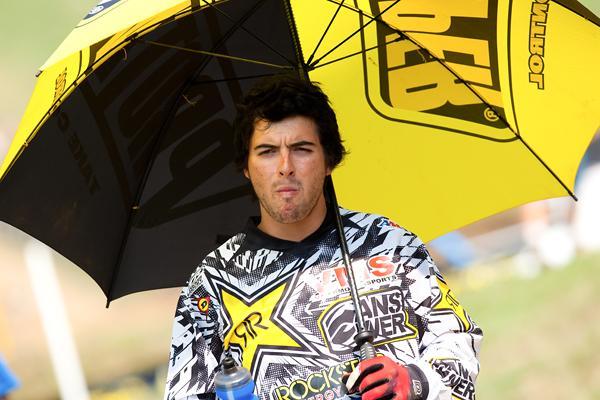 Can Izzi pick up his first career win in 2012?
Photo: Andrew Fredrickson