Welcome to Racerhead. It's been a long week. Two funerals, and two days on the road in the southeast in between. As you probably know, we've been on the lookout for a place to hold a round of the American Motocross tour in that part of the country for some time. There are a lot of great tracks and facilities down there, as well as one of the biggest supercross races of all at the Georgia Dome. But it's been since 1997—Ricky Carmichael's rookie year—that an AMA Motocross National has been held in the South, and the hope is to get one there as soon as 2012. So I've been on the phone with a lot of folks, from Charlotte to Orlando, trying to find a place to move a race (and yes, one would have to move, because the schedule as it exists only has room for twelve outdoor nationals). It's been a more complicated process than I imagined, and there's still much to do and see, so stay tuned.
I did finally get to Durhamtown Plantation this week, and I was pretty blown away by the whole scene out there. Lots of tracks and lots of places to ride, as well as some camping spots, an accessories store, bike rentals, and just a great place to go for a motocross vacation with your buddies. And if you're a prospect from up North looking for a place to get some riding in during the upcoming winter, that's definitely a place to check out. It's a bit far off the beaten path for a big race like a national, but it's got a lot to offer a rider of any caliber.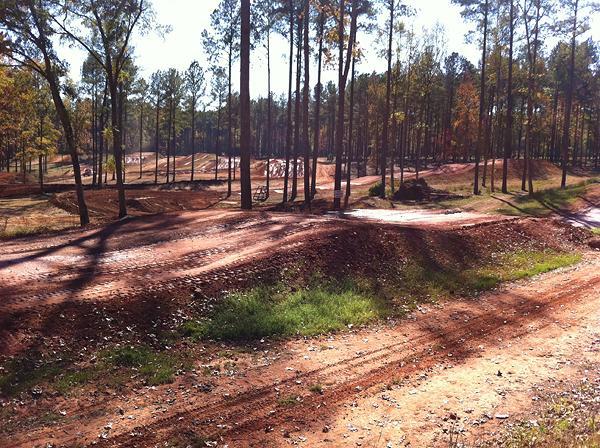 The semifinalists of the 2011 GoPro/Racer X Amateur Film Festival have been announced, and public voting begins ... now! Each week for the next month, we'll have a one-on-one throwdown between two of the semifinalists.
You can see the first week's competitors here. It's between Ian Gutierrez and Mike LeGrand. Watch them, vote on your favorite, and if you really love one or the other, drum up some support for them on your social profiles. And remember, you can vote once per day. The winner will advance to the finals, where they'll compete for an awesome prize package that includes stuff from GoPro, Answer, MSR, Pro Taper, and of course Racer X. Good luck, Ian and Mike, and congrats to the other semifinalists.
The big race last weekend was the Bercy Supercross in Paris. I had to skip the event this year but Steve Matthes was there, so let me turn it over to him right here:
As I write this I'm finally feeling 100 percent and ready to go. You see, I was in Bercy last weekend for the SX there, and as anyone can attest, it takes a few days for you to feel better after coming back from overseas. Add in the three nights of racing, the long days, the approximately 98 percent of French people who smoke, and you have a recipe for illness. And that's what happened to me. The first two days back, I was pretty much done, but as I said, I'm feeling better and back at it.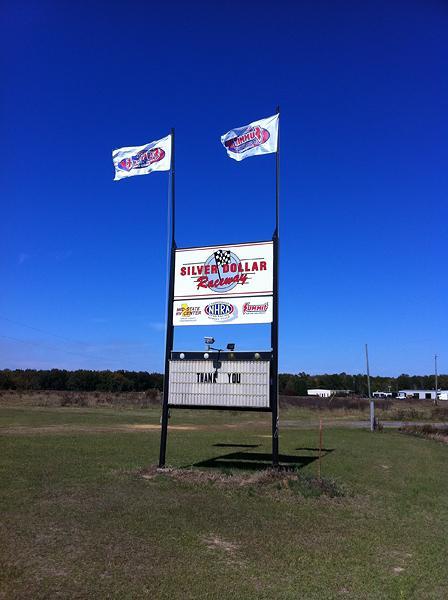 Another year, another Bercy, and we learned a lot from this race. For example, Kyle Chisholm is very legit, and hopefully soon he'll figure out where he's going to ride in 2012. He only got one win over there, but he was consistently one of the better guys. When it was all over, he was the King of Bercy.
We also learned that Justin Barcia, although very fast and very talented, needs to just think a little more out on the racetrack. I like Barcia—he's a funny, good kid who's going to be a star—but he definitely needs to work on controlling his emotions. He and Jake Weimer got taken out on Saturday night, and they did have a right to be upset at Gregory Aranda (conda) for the move, but it was a racing incident and Weimer went back to the pits and commented afterwards, "I should have been in front of [Aranda]." Barcia's frontier-justice act, while entertaining, wasn't sportsmanlike. His move cost him a spot in the main event, and that's not a good thing. He had the fastest raw speed guy in Paris, and even though he DNF'd the first night with broken spokes, he very well could have gone DNF-1-1.
When he was hurt in this year's supercross series, it might have been the best thing for him, as he was forced to wear a wrist brace and ride within his limits. And guess what? His limit was very, very high. My point is he doesn't need to get into block-pass battles with Dean Wilson or wait for Aranda out on the track - he's fast enough to win whenever he puts a tire to the track without all that other stuff. I know he apologized to Aranda for what he did, but trust me when I say there are lots of other competitors that are tired of "Bam-Bam" coming out here and there.
He's working with six-time champion Jeff Stanton, and one would think Stanton will help him immensely in this area. Jeff's mantra was always "Leave it out on the track," and his epic battles with Damon Bradshaw never crossed the line into T-bones and takeouts.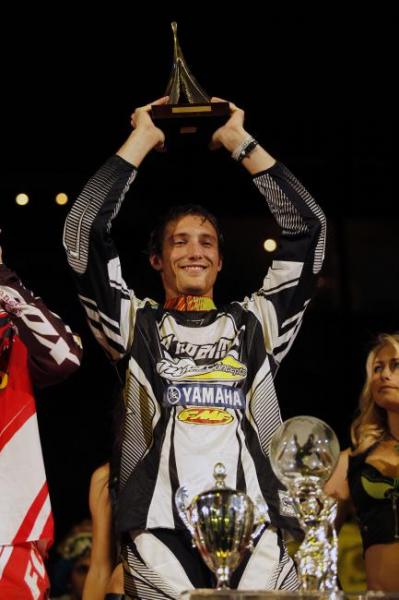 Kyle Chisholm took home the 2011 King of Bercy crown.
Photo: Sarah Gutierrez
Eli Tomac was tied in points with Chisholm going into the last day, and between the Monster Energy Cup and Bercy, he proved he can ride a 450 well. He's got two more years on the 250s, so we won't see him for a while, but rest assured he'll be one of the good ones.
Good to talk to Broc Glover, Ron Lechien, Jean-Michel Bayle, Sebastien Tortelli, and Danny Laporte in Bercy. All these guys plus Jacky Vimond were at the race as guests of JT Racing, and there was even an introductory press conference on Saturday morning. I was the only English-speaking journalist there, the 45-minute presentation on JT Racing's business plan was in French, and I didn't learn a whole lot. JT is coming out with the Dalmatian pants very shortly, as well as some designs more in line with the gear you see today. One thing about the new JT—and they've had a few hiccups along the way—is that the quality of the product is top-notch, and you can see that.
I did a podcast with James Stewart this week and it was a great interview with JS7. He doesn't do a ton of this stuff and I appreciate the time he carved out for me to talk about his new ride at JGR Yamaha. It should be very interesting to see how he's going to do on the new (old) blue machine. Whatever you think of him, listen to this show and see if it changes your mind.
The Pulpmx Show, after two weeks off, is back this coming Monday with myself and Kenny Watson hosting, and we'll figure out the guests shortly but I do feel like Chisholm deserves a spot on for his rides.
And by the time you read this, the Toronto Maple Leafs may be sitting atop the Eastern Conference standings for the first time in about fifteen years. They're off to a ripping start and this makes me very happy. I've got to go now and start planning the parade route.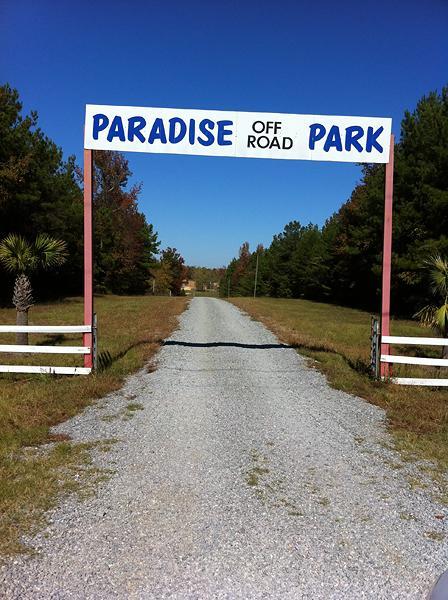 Here's Ping:
Last night Troy Lee opened his second retail outlet, this one in Laguna Beach in a swanky section of town. Of course most of Laguna is swanky, so I guess that goes without saying. Troy is expanding his clothing lines, Troy Lee Designs Sports—the tees, sweatshirts, hats, shorts, and jeans that you would find in motocross dealerships and also his premium brand, the Steve McQueen Collection. That stuff is very high-end and very cool. If you haven't seen the new casual line, check out www.troyleedesigns.com. There were a lot of TLD friends and famous folks at the grand opening last night. Malcolm Smith, Bruce Brown, the entire TLD race team, Jeff Ward, Jake Zemke, and even Fox morning news reporter Jillian Barberie turned up to support the opening. The boutique also doubles as a design studio for several staff members, and it is simply one of the coolest buildings around. If you are ever in the Laguna area, stop by and check it out.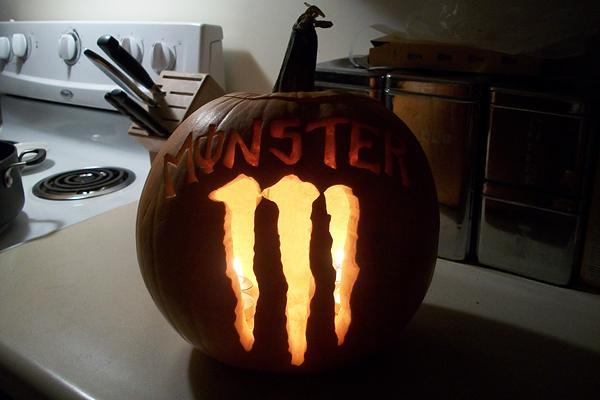 I bumped into a few guys out at the test tracks this week. Brett Metcalfe was doing some testing with Showa, and he seemed very happy with the way the new Suzuki\Yoshimura effort was going. Metty looked great during his testing, and he will likely have another impressive year. With Rockstar and Makita both leaving and Yoshimura taking over, it will be interesting to see what the team graphics look like and who, if anyone, steps in to fill those spots.
Ryan Morais was also getting his first laps in aboard his Star Racing/Valli Motorsports ride. Ryan has done a couple rounds on a 450 before but this will be his first full season in the premier class. So far, Ryan is happy with things at Star/Valli. The two teams are merging for 2012 with Bobby Regan taking the lead as team owner. It sounds like Doug Schopinsky will remain as manager and Valli owner Chad Lanza will be more of a silent partner on the team. Morais will be joined by Austin Stroupe and Nico Izzi on 450s and the team will have four Lites riders as well. They will use one semi for supercross and then split and run two semis for the motocross series. Ryan Sipes, Kyle Cunningham, Gareth Swanepoel, and Kyle Peters will be the 250 riders there.
Okay, we will wrap it up with some random notes:
There's actually a GNCC going on today, as the series had to make up a rainout, and they chose to do a Friday-Sunday doubleheader at Loretta Lynn's Ranch—the race that was rained out in the first place! We will have a race report later on.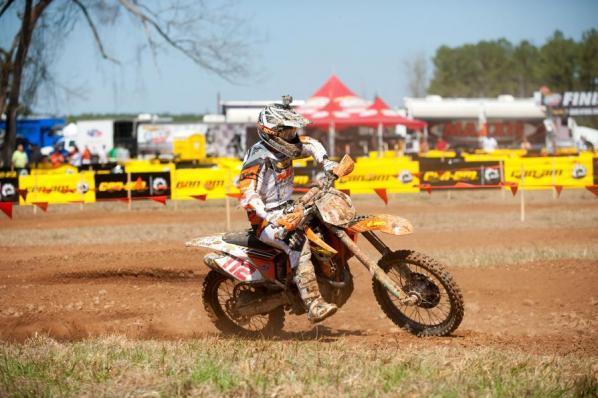 Can Charli Mullins hang on at Loretta's?
Photo: Shan Moore
Old-school motocrossers like to talk about "the good old days" and how things were so much different, so much rougher, so much better back in their day. Sometimes it's just exaggeration, like discussing how crazy rough Southwick used to be, not realizing it's still pretty damn rough today. But then I stumbled across this old video of the 1977 Florida Winter-AMA Series race at Gatorback Cycle Park in Gainesville, featuring Danny LaPorte (7) and Broc Glover (17) dicing it out. Both would go on to Hall of Fame careers, but this was them getting ready for a new season the way a lot of people did back then: by going to Florida and riding in the rough stuff. Check out this video.
What really jumps out to me is how much sand there used to be at the famous old limestone pit known as Gatorback. Back then it really was much rougher!
Sadly, motocross is not the only sport where former athletes and stars sometimes find themselves in dire straits. After denying for three years that he had a problem after failing a random drug test, Jeremy Mayfield washed up on a police blotter in North Carolina with a house full of stolen good and enough meth to kill a horse.
Your favorite Racer X shirt a little ratty and faded? It's time for some new threads! Come check out the brand new Racer X store at www.racerxbrand.com. Not only do we have a shiny new website, but our much-anticipated women's line has arrived. We also have new shirts and colors for guys, plus kids, and accessories. Order now and you'll have a new shirt to wear next weekend!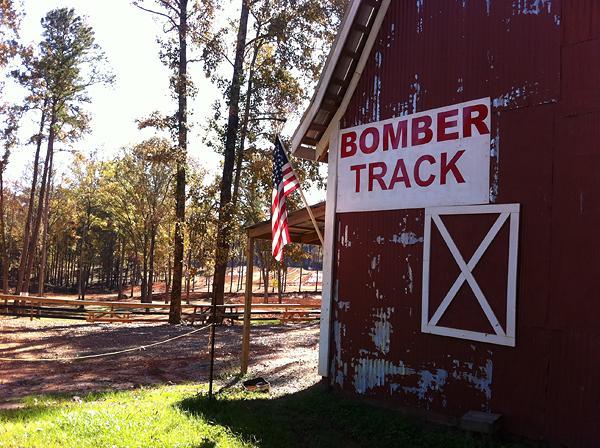 Here's a late-breaking PR from Kawasaki:
Kawasaki Motors Corp., U.S.A. has named Dan Fahie to manage its highly successful Monster Energy Kawasaki supercross/motocross program. Fahie becomes team manager following a year in which team member Ryan Villopoto claimed both the AMA World Supercross and AMA Motocross championships as well as being a member of the winning Motocross of Nations team and claiming victory at the inaugural Monster Energy Cup.
We'll get more into that announcement next week.
Finally, those funerals.... Nancy Cernic was the mother of my lifelong friend Jeff Cernic, of Cernic's Racing and PAMX and Pleasure Valley Raceway and more. She was 77 years old. And then there was my first cousin, Lynnette Ryan Hare, who was a longtime scorer at all of our local races before she started her own family. She was 54 years old. Godspeed to Mrs. Cernic and my cousin Lynnette; both were very good people.
Thanks for reading Racerhead. See you at the races.