XC1 Overall
1. Paul Whibley Yam
2. Kailub Russell KTM
3. Josh Strang Suz
4. Charles Mullins KTM
5. Cory Buttrick KTM
6. Thaddeus Duvall Yam
7. Nathan Kanney KTM
8. Rory Mead Hon
9. Russell Bobbitt KTM
10. Nick Fahringer HSB
11. Kenneth Gilbert KTM
12. William Browning KTM
13. Chris Bach BET
14. Jimmy Jarrett Hon
15. Jedidiah Haines Kaw

XC2 Overall
1. Jordan Ashburn Yam
2. Jesse Robinson KTM
3. Jason Thomas HSQ
4. Steward Baylor Jr. KTM
5. Andrew Delong KTM
6. Scott Watkins Hon
7. Morgan Moss HSQ
8. Zack Nolan KTM
9. Nick Davis KTM
10. Ted Mullins Yam
11. AJ Stewart Yam
12. Zack Smith KTM
13. Steven Squire Yam
14. Shane Obanion KTM
15. Justin Williamson KTM
XC1 Standings
Josh Strang 174pts. Suz
Charles Mullins 160pts. KTM
Paul Whibley 149pts. Yam
Nathan Kanney 111pts. KTM
Cory Buttrick 110pts. KTM
Kailub Russell 109pts. KTM
Chris Bach 80pts. BET
Mike Lafferty 64pts. HSB
Jimmy Jarrett 60pts. Hon
Thaddeus Duvall 58pts. Yam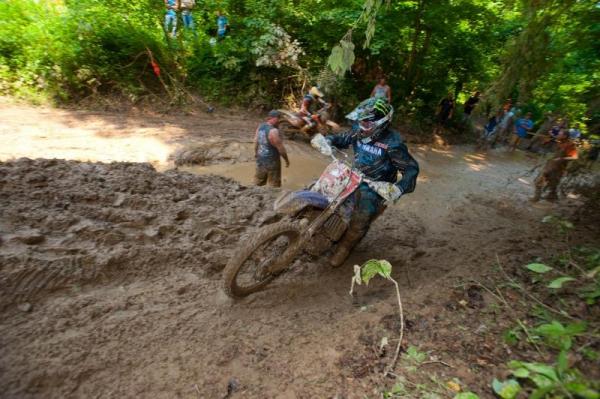 Paul Whibley took the overall in the XC1 class.
Photo: Shan Moore

XC2 Standings
Steward Baylor Jr 169pts. KTM
Jason Thomas 138pts. HSQ
Andrew Delong 128pts. KTM
Jesse Robinson 127pts. KTM
Jordan Ashburn 111pts. Yam
Scott Watkins 100pts. Hon
Brad Bakken 90pts. KTM
Morgan Moss 85pts. HSQ
Shane Obanion 76pts. KTM
Zack Smith 72pts. KTM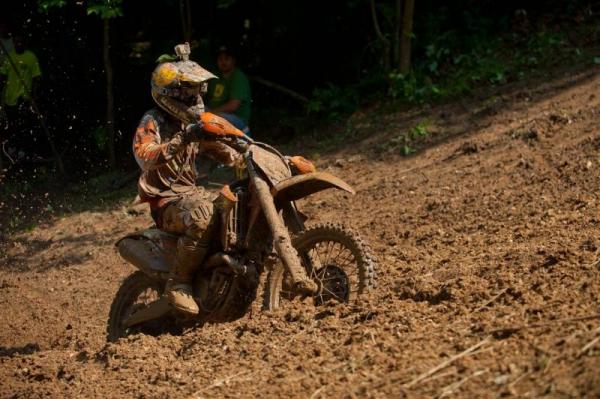 Kailub Russell finished 2nd in the XC1 class.
Photo: Shan Moore
Australian Motocross Championship

Pro Open Standings
Dean Ferris 523pts. Kaw
Josh Coppins 509pts. Yam
Billy Mackenzie 507pts. Kaw
Jay Marmont 491pt.s Yam
Cheyne Boyd 436pts. Hon
Michael Phillips 415pts. Hon
Lawson Bopping 375pts. Suz
Cody Cooper 344pts. Suz
Louis Calvin 268pts. KTM
Daniel Reardon 226pts. KTM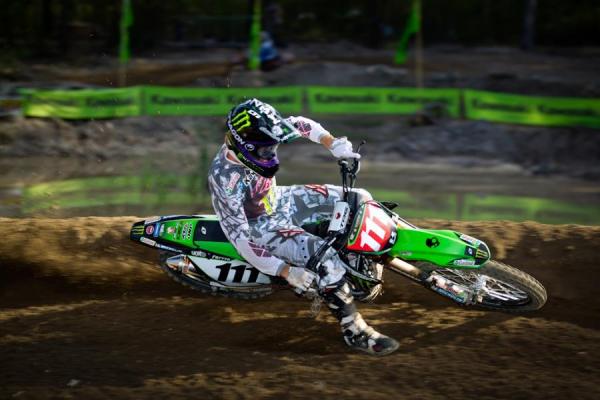 Pro Open points leader Dean Ferris.
Photo: Courtsey of Dean Ferris Media
Pro Lites Standings
Matt Moss 503pts. KTM
Kirk Gibbs 445pts. Yam
Phil Nicoletti
417pts. Kaw
Daniel McCoy 410pts. Suz
Brenden Harrison 407pts. KTM
Justin McDonald 366pts. Hon
Kade Mosig 361pts. Hon
Josh Cachia 358pts. KTM
Cody Mackie 350pts. Hon
Luke Styke 324pts. Yam
Enduro World Championship 2011
Grand Prix of Romania
Day 1 - Enduro 1
1. Matti Seistola HUQ
2. Juha Salminen HUQ
3. Eero Remes KTM
4. Rodrig Thain Hon
5. Julien Gauthier Hon

Day 2 - Enduro 1
1. Juha Salminen HUQ
2. Eeor Remes KTM
3. Rodrig Thain Hon
4. Julien Gauthier KTM
5. Lorenzo Santolino KTM
Day 1 Enduro 2
1. Pela Renet HUS
2. Cristobal Guerrero KTM
3. Antoine Meo HUQ
4. Ivan Cervantes Gas Gas
5. Antoine Basset Yam
Day 2 Enduro 2
1. Pela Renet HUS
2. Antoine Meo HUQ
3. Cristobal Guerrero KTM
4. Ivan Cervantes Gas Gas
5. Antoine Basset Yam

Red Bull X-Fighters

Standings (after 3 of 6 events):
1. Adams (USA/265 points)
2. Villa (NOR/225)
3. Torres (ESP/145)
4. Maddison (AUS/135)
5. Blake Williams (AUS/135)
Dutch Championship
MX1 Championship Standings
Herjan Brakkee 143pts.
Marc de Reuver 127pts.
Kristof Salaets 106pts.
Yentel Martens 101pts.
Ken de Dycker 100pts.
MX 2 Championship Standings
Jeffrey Herlings 191pts.
Petar Petrov 122pts.
Joel Roelants 120pts.
Mike Kras 120pts.
Harri Kullas 113pts.