Thunder Valley Motocross
Lakewood

,

CO
Thunder Valley Motocross
Lucas Oil AMA Pro Motocross Championship
Welcome to Racerhead, coming to you from a fairly remote island off the coast of New England, where I took the family for a little vacation. I figured we might see the Windhams here too, or maybe at some kitschy place along the way like the Roadside America mini-village, or the world's largest ball of yarn, or maybe Wally World.... He had finished his four-race promise for the Lucas Oil AMA Pro Motocross Championships with a great ride for fourth overall at
Budds Creek
, and now it was time for him to go back home and enjoy the summer with his wife Dottie, their four kids, and do whatever the heck he wanted.
But then I got a call from Kevin himself on Tuesday asking me a very strange question: "DC, are you familiar with the Brett Favre saga?" he asked. Being a big sports fan, of course I was, and I was immediately afraid he was next going to tell me that he accidentally "sexted" some photos of himself to that hot New York Jets' sideline reporter.... "Well, you know Brett was in, then he was out, then he was back in, and back out about his retirement?" asked Windham. Oh, that part of the Brett Favre saga, I thought with a sigh of relief. Kevin then hit me with this: "My question is, how late is too late to sign up for Thunder Valley?"
Welcome back, Mr. Windham!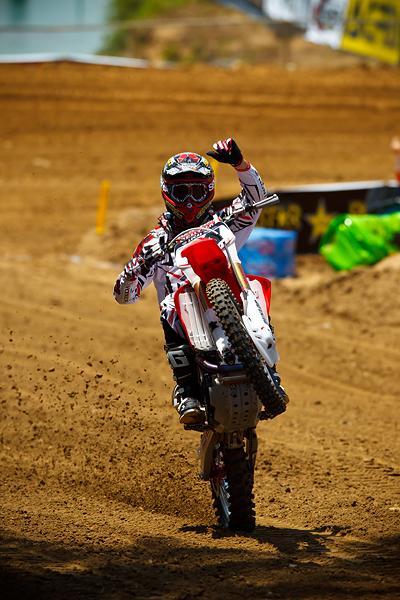 Windham is back after many thought his season was over after Budds Creek.
Photo: Simon Cudby
When we all thought that Kevin Windham was ending his motocross summer at Budds Creek, Racer X Films' Matt Francis went over to the Honda rig to shoot K-Dub's "Exit Interview" where he offered his thoughts on the series, his comeback, the competition and more. If you missed it, it's pretty cool -- and we didn't know he was having second thoughts about coming back!
Here's what "Five Ten" had to say in the comments below: "I'm pretty sure K-Dub is one of the only riders that could sit in a chair and keep me at my computer for 12 minutes."
"The fans have played a big role in my decision," Windham said. "The crowd support at each race has been kind of overwhelming. I can hear them cheering me on all around the track and so many people come by the transporter to see me and talk with me that I'm just amazed."
"I'm really enjoying the racing and everything else at the track," he said. "I feel like I have good momentum going into Colorado after finishing just shy of the podium last weekend at Budds Creek."
If things keep going well, Windham might make more than one curtain call this summer.
"I've had a great time riding motocross this season," Windham said. "It's been so much fun that I'm going to race at least a few more rounds."
With all of the cool GoPro helmet cam footage we've been seeing from the American Motocross tour, we've been seeing motocross in ways we haven't really been able to before -- unless you were actually racing! Here's a ride down memory lane with another helmet-cam clip that Eric Johnson sent across of his all-time favorite race-car driver, the late Ayrton Senna.
Once upon a time Ferrell McCollough was one of the fastest amateurs in the country, battling with the likes of Mark Barnett, David Bailey, Glenn Taylor and more for the old AMA Amateur titles. Now the Marylander shoots motos when the nationals come to town, and here are a few of his top pics from Budds Creek: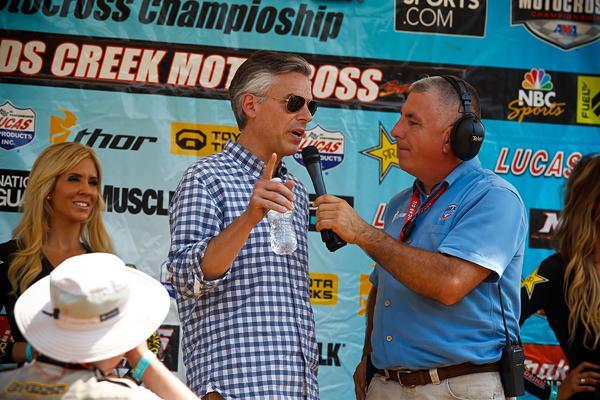 Former Utah Governor Jon Huntsman talks with Tim Cotter of MX Sports at Budds Creek.
Photo: Simon Cudby
When former Utah Governor and U.S. Ambassador to China Jon Huntsman showed up on the infield at Budds Creek, most motocross industry folks didn't blink an eye. That's because Huntsman is a huge motocross enthusiast and a frequent visitor to the Salt Lake City Supercross. But this time he was there in Maryland on the way to the Statue of Liberty in New York where he would announce that he's running for President of the United States, joining a crowded field of Republican candidates hoping to beat Barack Obama in 2012. Huntsman is a pretty unique guy, as you will learn from this snippet from the Associated Press:
Part of Huntsman's pitch is his unorthodox biography—he dropped out of high school to travel with his band, Wizard—and his campaign has played up the image in videos by Republican ad maker Fred Davis, showing a lone motocross rider zipping across the West. A video preceded Huntsman onstage Tuesday, with a voice-over touting the Mandarin-speaking, motocross-loving governor and diplomat as the "ultimate conservative" and 'forever pro-life.' It sought to paint the scion of a billionaire businessman—his father, Jon Huntsman Sr., invented the clamshell packaging that held Big Macs—as a man of the people, saying the younger Huntsman 'prefers a greasy spoon to a linen tablecloth.'"
We're headed back out west for Thunder Valley in Colorado this weekend, then it's back east to Michigan for the RedBud Motocross Classic, which is always the centerpiece of the series. We checked in with RedBud co-promoter Tim Ritchie (his sister Amy is the real boss there!) to see how things were coming along. He replied with a snapshot of the track, which shows once again that the grass is always greener at RedBud.... Much to High Point's Chief Landscaping Manager's chagrin.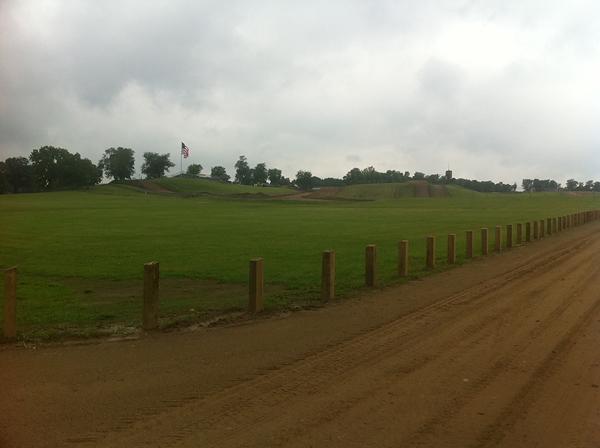 If you are at the race in Thunder Valley tomorrow and see an incredibly tall, tattooed man with a faux-hawk roaming around the Muscle Milk area, it's not Rik Smits, the lifelong motocross enthusiast and former NBA star. Instead, it will be Denver Nuggets' big man Chris Anderson, also known as "the Birdman," who is a fan-favorite there and also a motocross fan. Birdman is known for having overcome some off-court issues and turned into one of the hardest-working, most dependable defenders in the game, and his nickname says it all about his wingspan and his ability to patrol the paint for the Nuggets.... Sorry, went all mainstream sportswriter there on myself.
Due to some roadside problems, the big Legends and Heroes Motocross Tour rig will not be in Colorado this weekend, but they will nonetheless be paying tribute to Arlo Englund, one of Colorado's finest-ever motocross racers. Look for Mike Owens to be on site with some canopies and awnings while the rig gets sorted for RedBud.
In case you missed World War 3, it happened yesterday when I posted what I thought was a fun bench-racing list of the ten "greatest" Honda riders of all time. That was my first mistake, calling it "greatest" when it should have said something to the effect of, "When you think of Team Honda, which riders do you think of first?" which it sort of did in the subtitle. Anyway, it was a lot of fun, and it really got the bench-racers of the world up on their rev limiters....
I picked David Bailey number-one because he epitomized Honda in the eighties during their best days, and unlike teammate Ricky Johnson, who was raised on Yamaha and won his first national title there, Bailey did all of his winning on Honda (after starting on a Bultaco and switching to Kawasaki). And I didn't have Jeremy McGrath on the podium because he won almost as many AMA Supercross titles on Yamaha (three) as he did on Honda (four).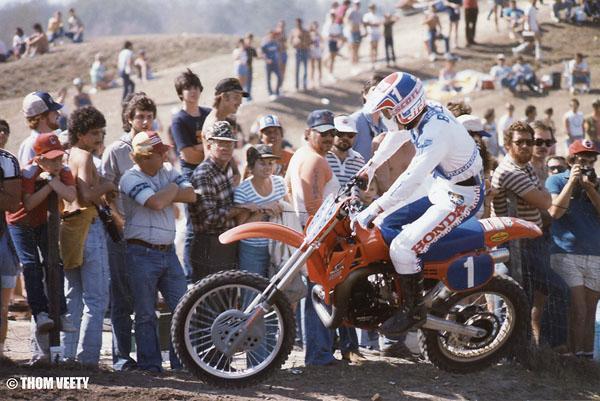 David Bailey was number-one on "The List" because he epitomized Honda in the eighties.
Photo: Thom Veety
But the real horror was leaving Ricky Carmichael out of the top ten, which is something Ricky Carmichael himself would likely agree with. RC spent two and a half glorious years on Honda, losing a total of two nationals (both to Windham) in three years, plus two AMA Supercross titles (he sat out the third with a knee injury). But then he and Honda parted ways, and he went to Suzuki, where he remains a global ambassador after ending his career there with four more titles... And he won countless mini titles in a decade with Team Green, followed by six major titles as a Kawasaki factory rider -- even more than he won on red.
So add it up, and I just don't think "Honda" when I think of Carmichael's career. I think of the #4, I think of 150 wins and 15 major titles, and I think of Fox Racing gear and Oakley goggles and Scott Taylor and Suzukis and Kawasakis and Hondas.... In that order. Call me weird, but I just think of guys like Bailey, Jeff Stanton, Marty Smith and more as Honda riders. But that "greatest" headline was the problem! Like McGrath, Ricky's tenure with Honda ended badly, and it definitely had an effect on the brand's success in the years that would follow. That also played a role in my thinking.
All that said, next week, if Mike Alessi tops Gennady Moiseev as the "greatest KTM rider," then someone should take me out back and beat the crap out of me. But until then, Bailey's my man on red!
It's worth reading the comments at the bottom though because in between some very interesting responses (and some "fail" insults) David Bailey himself weighed in. That's pretty damn cool! Add your thoughts if you like, we read them all. And so does Honda, I imagine!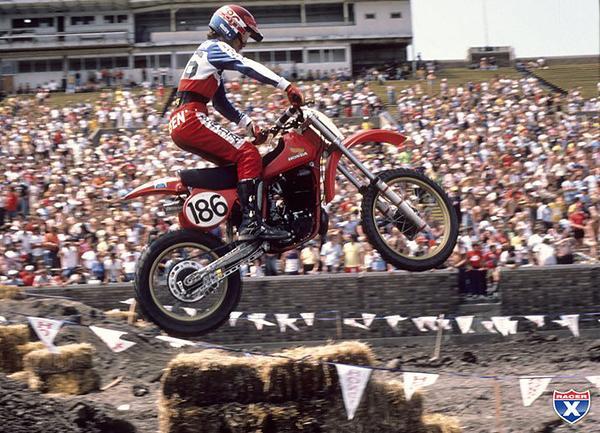 Donnie Hansen somehow didn't make the Top Ten Honda Riders list, but he did spend a few years trying to save Can-Am's motocross effort before going red for three years.
We've been doing our best to spread the love and help out as many deserving riders with press and photos as we can here at Racer X Online. Check out this week's Privateer Profile of two-stroker extraordinaire Jeff Gibson, still going at it on the AMA Motocross tour.
Also,
Mike Brown
was out there looking very fast in the 450 Class and still proudly wears #3. He's already earned enough points (25) to keep his permanent number, but he's not out there worrying about that; he's out there because he's still one of the fastest riders around, still capable of top-tens even in AMA Motocross.
There was a little controversy at the start of the second 450 moto at Budds Creek when the man we thought was leaving the series, Kevin Windham, seemed to reach the holeshot line just ahead of the #800 of Mike Alessi. But the announcer, who was up in the tower on the other side of the facility, called the holeshot for Alessi rather than K-Dub. We immediately started looking at photos on iPhones and nearby cameras and Jeff Canfield radioed in the actual holeshot winner, Kevin Windham.
A couple of days later, I received an email from race fan Michele Olup, who was there with her family and standing above the exit of the first corner in the shaded spectator area. She captured a great photo that was proof-positive that the holeshot went to Windham, as you can see right here!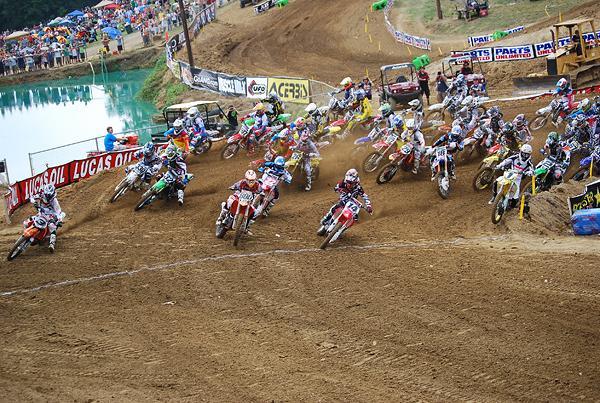 That's definitely Windham's wheel over the line first at Budds Creek!
Photo courtesy of Michele Olup
You can watch tomorrow's Thunder Valley National LIVE on FUEL TV beginning at 3:00pm EST. Then tune into SPEED at Midnight EST to catch second motos of the 450 class from Thunder Valley, with the 250 class following at 1am EST.
Here's Pulp Matthes:
Round five of the 2011 Lucas Oil AMA Pro Motocross Championship and it's just a hop, skip and a jump from the homestead here in Las Vegas to Lakewood, so as I type this, I'm still here at home. I have a late flight in tonight and then out after the race on Saturday, which is a pretty sweet deal. When you travel all the time, you begin to appreciate the small things that make you able to get home sooner and faster.
Besides, I have to get home tomorrow night because my wife is going to a Britney Spears concert here and I will inevitably get that phone call to come give her a ride home. Enough about me and my life, what about this series? Last week I touched on how there are three guys in each class that are separating themselves from the rest of the pack and it held true at Budds somewhat. The only one to not help me prove that theory was Blake Baggett, who went off the track in moto one and then went over the bars early in moto two. The Chupacabra had to come from the back in a couple of great rides.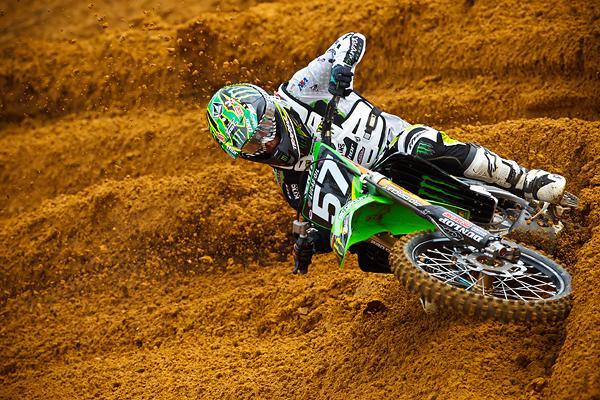 Can the Chupacabra rebound at Thunder Valley?
Photo: Simon Cudby
Let's see if Blake's good race/bad race holds true this weekend. If so, look for him to win this weekend. That's the thing that points leader Tyla Rattray has over the less-experienced teammates Dean Wilson and Baggett, his lows aren't as low. He's consistent, he gets good starts and he's in shape. Those three things will take you a long way in this sport.
In the 450s, there just isn't much to separate Chad Reed, Ryan Villopoto and Ryan Dungey. They are pretty equal out there right now. Each guy has finished out of the top three only one time this year. They are the class of the field right now.
After that, I'm interested to see if Davi Millsaps can rebound after a so/so ride at Budds Creek. He's been riding very well to start the nationals. I get the feeling with Davi that the mental game is very important with him (as it is with most guys, I suppose) and hopefully for his sake, he's still got that "I'm fast and belong up there" attitude that he had at the first three rounds.
Brett Metcalfe has been solid, no doubt about that. He hasn't been talked about that much by anyone (unlike last year), but he's right there a tick off the leaders. "Bretty" will get better as the series goes on I would think. Every time I wander by the Suzuki truck to talk to him, he's never there. I've barely seen Brett in the pits so I haven't had time to catch up to him, but one of these times I will.
I spoke to MotoConcepts Yamaha team owner Mike Genova this week as he was driving his motorhome from his home in Spokane to Lakewood for this weekend. Mike was all by himself driving the roads of America and I could faintly hear the sounds of some bubbles in the background that made me think he was in a hot tub while he was driving. Turns out he wasn't though.
Anyways, we talked about riders to hire next year and also the Christophe Pourcel situation. I explained that I felt bad for him as this was his way of stepping up and through very little fault of his own, it blew up like the Death Star in Star Wars. Mike was pragmatic about the situation and just wants to move on. He did say that at Texas, he attempted to hand Christophe a check for 30K (before the race) and Pourcel told him to hang onto it. Mike wonders if he knew then that things were going south.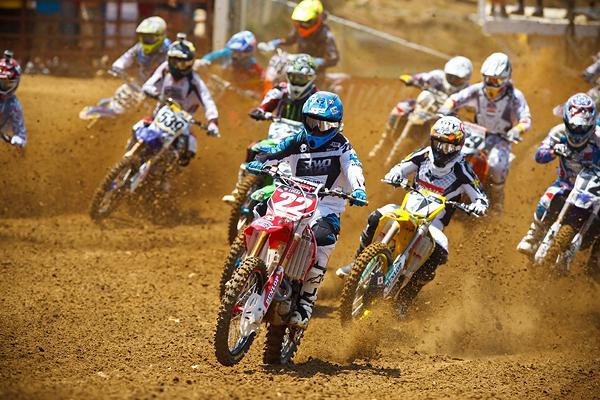 Will Reed continue to lead the pack after Thunder Valley?
Photo: Simon Cudby
We had Kevin Windham on the Pulpmx Show this week and he pretty much dropped some major hints that he was going to keep on racing the outdoor series. And to that I say, why not? I'm not sure how financially rewarding it is for KW to keep going, but as far as his results, he's doing great for how little he prepped coming into the series. If you're Honda, you're loving it because between KW and Chad Reed, you have two of the more popular riders in the pits and one guy is the points leader and the other is the crowd favorite, hands down.
Host Kenny Watson and I also had Darryn Durham on who admitted that his phone has been ringing quite a bit from teams for next year. So much so that DD hired an agent (no, not Tim Ferry), but Bob Walker, so good for Darryn for riding so well that he's entering into team's minds already. A few weeks ago we had Matt Lemoine on the show and he was great also. Here are two guys going at it privateer style (although Durham has Chad Sanner from Eleven-10 Mods helping out big-time) and they are starting to see some pay-offs from their hard work.
We had a contest on the show where fans wrote in essays on why they should get the chance to come sit in on a show. We awarded the winner a flight for two, hotel accommodations and a rental car here in Las Vegas. You can debate all day if sitting next to me and Watson is really a prize, but whatever, we had over one hundred entries. We narrowed it down to four semi-finalists, they all called in and we held a vote (Kenny didn't vote and never seemed to care about he contest at any point by the way).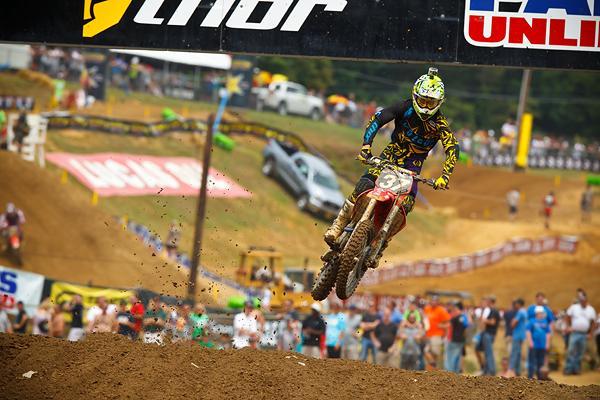 It looks like Double D's hard working is starting to pay off.
Photo: Simon Cudby
The winner ended up being Nate Davis from Montana who wrote a touching essay on how the show has held his motocross-loving family together after the tragic death of his parents. Nate is coming down with his dad for the Monster Energy Cup in October and will be on that following Monday's show.
Here's where it gets good—the other three "losers" got prize packs from FMF, Tech-One Designs and Mandingo Pickles. Not bad right? I was contacted shortly after the show by Jan Plessner at Kawasaki who listens to the show, was touched by all the semi-finalists and wanted to do something. So Kawasaki is flying the three "losers" into Vegas, putting them up at a hotel and giving them VIP tickets for the Monster Energy Cup (thanks to the folks at Feld for doing this). How cool is that?
That's great, and the three semi-finalists were pumped to say the least. As the kids say, "Big Ups" to Jan and everyone at Kawasaki for making this happen. Tune in Monday nights at 6:00 p.m. PST over on pulpmx.com, you just never know what's going to happen.
Speaking of Tim Ferry, he was in Southern California this week really getting going with his testing job at Team JSE. Red Dog's got a Yamaha YZ450F at his house in Florida and came out here to work with Sergio Avanto (who may or may not be the team manager of Team JSE) at the track getting some settings for the team. Stewart himself stepped up and took Sergio's advice to get a test rider for the team to help work through things and present them for final testing. When I pointed out to Ferry that he can't ride as fast as Stewart, he acknowledged that was indeed true, but that he still knows which way a guy like James would like his bike set-up.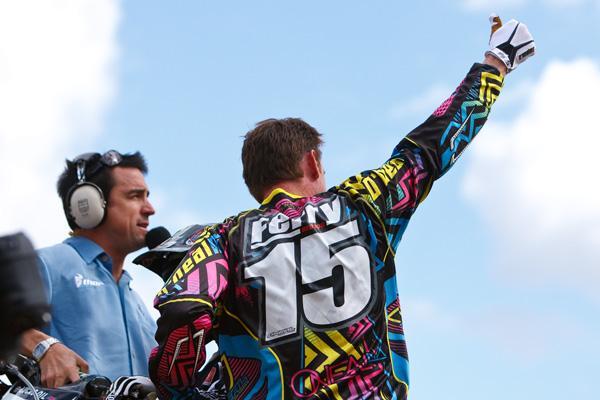 Ferry is now a tester for Team JSE.
Photo: Simon Cudby
Maybe this testing results in Stewart coming out for some outdoors? I'm guess we'll see.
Oh, and before I go, congrats to the people of Winnipeg, Manitoba (my hometown) for getting an NHL team back and having it named the "Winnipeg Jets" again like they used to be called. Game on!
Here's The Ping:
Anyone catch Weege talking about Chupacabra on the broadcast and wonder what the heck was going on? No, he wasn't trying to throw Jeff off his mindset focus, he was fulfilling an obligation. Matthes and I have been challenging him to fit unusual words into the broadcast at some point and, so far, he is overachieving big-time. In fact, he's given Blake Baggett the nickname "Chupacabra" and he's hoping it sticks. For this week's word you'll have to listen to the BTO Sports podcast with Steve, Weege and I, which you can get to right HERE. It's a weekly post-race fat-chewing session that is, I would say, amusing to quite amusing. Check it out.
It's got to be a big weekend for two riders this Saturday in Colorado. Hometown heroes Andrew Short and Eli Tomac both need breakout weekends to build some momentum. So far, their outdoor seasons have been pretty quiet and the elevation and twenty-some thousand cheering fans might be just what they need to flip the switch. You won't meet two nicer guys, unless you happen to bump into Trey Canard and Travis Pastrana in the pits. So if you're looking for riders to cheer for they are good picks.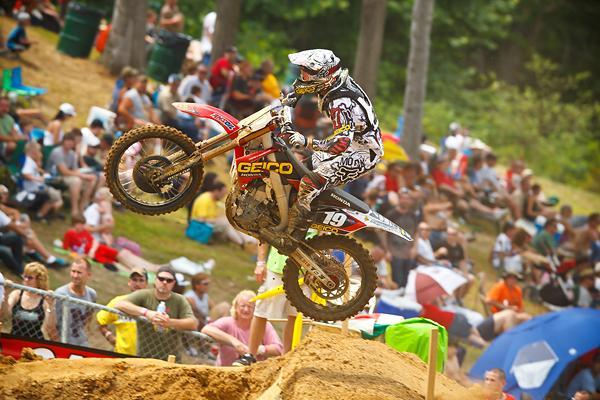 Can Tomac pick up a win at his hometown race?
Photo: Simon Cudby
Braaap Energy Bar is officially up and running. If you are headed to Thunder Valley this weekend they are going to have a booth set up with free samples and bars for sale. They are a Colorado-based company and they are [obviously] huge motocross fans. The bars themselves are awesome and the most nutritious energy bar on the market. Stop by and check them out. You can also find them on Facebook and visit their website, www.braaapbar.com or call 855-8-BRAAAP to buy bars or become a dealer.
Anyone reading this who lives anywhere near Manitoba, Canada, should make plans to come up on July 23rd and attend the motocross school I'm putting on [again]. The first attempt last month got rained out, so this is the second effort. According to the Farmers Almanac, we should be safe this late in July. It will be a good time and there is a race on Sunday on what is widely regarded as the best track in the province. Contact matthesjason@hotmail.com or me (ping@racerxonline.com) for more information on the school or to sign up.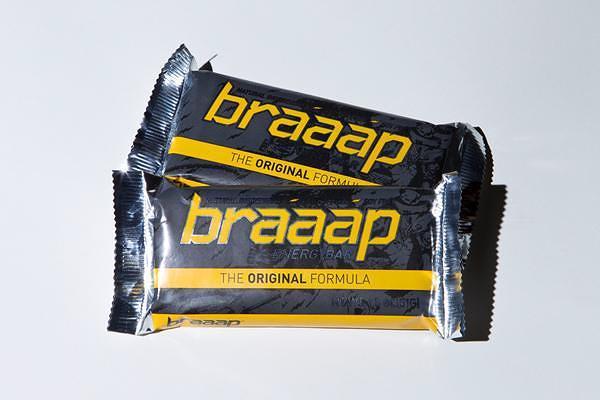 In other news…
Check out this story about former pro privateer Josh Morros and how an injury changed his life, HERE.
We always love to hear from former pro riders and this week we got a surprise email from former pro privateer and Michigan Mafia member Jimmy Wilson. "I work for Arbor Beverage as a beer and wine salesman," said Jimmy, who has collected more Racer X Gas Cards racing supercross than any other rider. "I just took home salesman of the year, so things are good." We asked him if he finds time to ride any these days, but between working six days a week and having his first child on the way, he says it's tough to get on the bike. "I rode like ten times so far this year. I wish it was more because I really miss it."
Attention race goers: stop by Racer X booth on vendor row this weekend to pick up your free Thunder Valley sticker, and subscribe or renew with one of these special offers!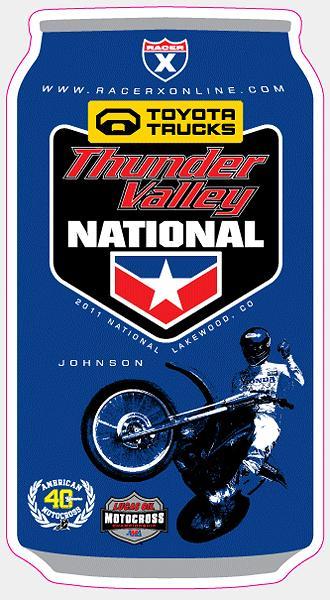 For only $30, you'll get thirteen issues of Racer X Illustrated and an all-day pit pass - good from 9-5 on Saturday. Supplies are limited so don't miss your chance to have all-day access to the pits.
Or you can subscribe and get thirteen issues of Racer X and a Ryan Villopoto/Thor field blanket for only $25!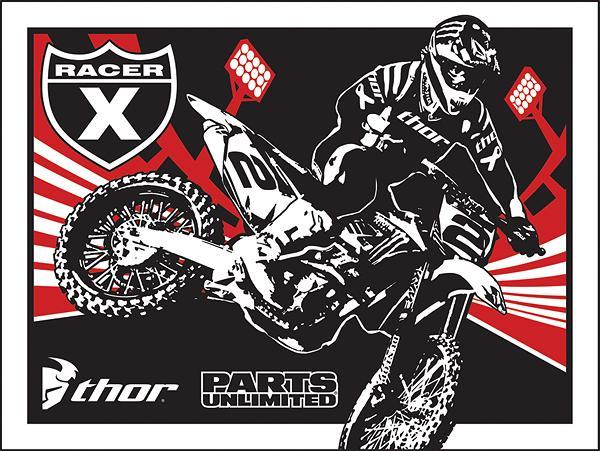 These offers are good for both new and renewal orders, and can also be given as a gift.
While you're there, check out the clothing line from Racer X Brand, and a get free Racer X cup with a clothing purchase of $20 or more.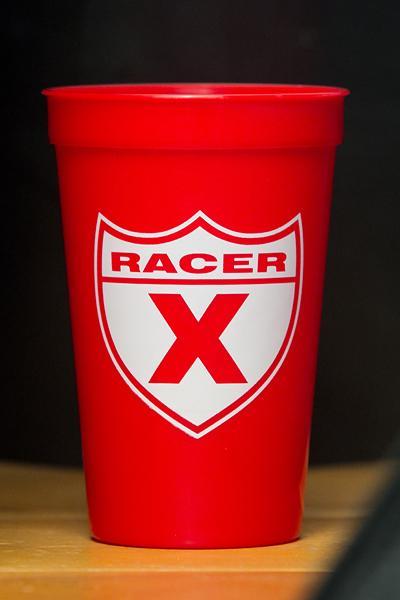 Here's some more from the old school, an extraordinarily rare copy of the 1972 Superbowl of Motocross souvenir program. The race marked the beginning of Supercross as a sport and was won by just-turned-16 Marty Tripes. Tim Buck, a longtime industry friend, posted a complete hi-res copy on his Facebook page:
The funny thing is that I once had a shot at one of these books on eBay, only to lose out at the last second to another collector in Paul Lindsey. Yes, that Paul Lindsey! But he was kind enough to make a carbon copy for me... But one day, I am going to guilt him into giving up the real thing!
My friend Mike McEown had this on his screen in the TV truck at RedBud. Can you spot the motocross racer in this trio of Transformers?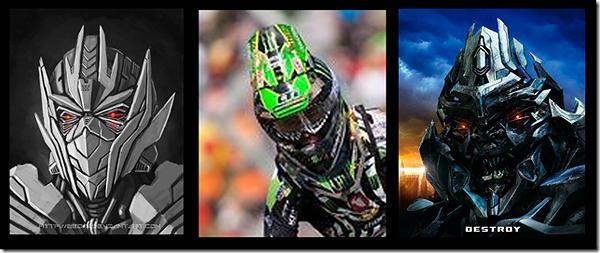 The international Youth Weekend race is coming up in July in Holland, and it will include many of the best young riders in Europe. Check out this video of the Boekel track where it will be held, it is one of the home tracks of current MX2 Grand Prix title contender Jeffrey Herlings, who also stars in the video.
Check this out: Engine Ice Hi-Performance Coolant To Introduce New Corporate Mascot and Invites The Public To Name The New Engine Ice Polar Bear
CycleLogic Products, Inc., the manufacturer of Engine Ice Hi-Performance Coolant is proud to announce the release of our new corporate mascot, the Engine Ice Polar Bear.
As part of this introduction, Engine Ice Hi-Performance Coolant will be holding a contest to name the new company mascot. The winner will receive one of the first issue Engine Ice T-Shirts featuring the newly named Polar Bear, a case of Engine Ice Hi-Performance Coolant and $100 in cash...over a $200 value, PLUS if you come to the 2011 AMA Loretta Lynn's Amateur National Motocross Championships, presented by Amsoil, we'll double the cash prize to $200, and will pay it in cold hard cash!
Entries can be made (no purchase required) through the Engine Ice Facebook page.
Also this week our photo editor Andrew Fredrickson got to take a tour of the TCX Boots factory in Montebelluna, Italy where all the R&D takes place when creating a new boot. To his surprise, they had a custom pair of Racer X branded TCX Pro 2.1 boots waiting for him! Keep posted to RacerXOnline.com for a video on what all goes down at the TCX factory and what new products they have coming out this year.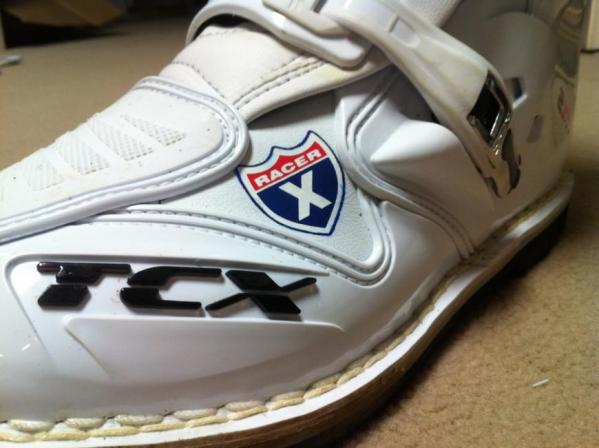 Custom Racer X branded TCX Pro 2.1 boots.
Photo: Andrew Fredrickson
If you're a parent raising a young racer, or a kid thinking about how you're going to approach school while you try to make a go of it as an athlete, here is a very interesting article from On-Track Custom Learning Centers about the meaning of graduation. It's a must-read of you are thinking of alternative avenues for your education:
If you haven't been checking out Racer X Classifieds, well, you should. There are some great deals and something for every motocross fan, young and old. Check out our featured classified ad for this week.
Okay, time to visit the Herman Melville Whaling Museum and then find a place that serves not only lemonade and cotton candy, but Treanna Chardonnay and some Stella Artois. See you at RedBud, and thanks for reading Racerhead.