Budds Creek Motocross
Mechanicsville

,

MD
Race Center: Budds Creek Motocross
Lucas Oil AMA Pro Motocross Championship
10. Josh Grant is still fast:
Josh Grant
simply hasn't raced much in the last two years. And while he's known as the guy who can just bounce back and run the pace, you're asking a lot to expect him to battle with Reed, Villopoto and Dungey right off the bat. He's only raced once since last August! So his 10th overall finish at
Budds Creek
is a start. He was calm, he was in control, and he'll get better soon.
9. Kevin Windham is still a bad dude:
Kevin Windham
has absolutely no reason to try so hard at
Budds Creek
. Track was rough, weather was hot, competition is fast. In his swan song for the summer,
K-Dub
dug deep and finished fourth, the winner of the "Not Reed or the Ryans" cup. He had so much fun, it probably won't end up being his last race of the year, after all.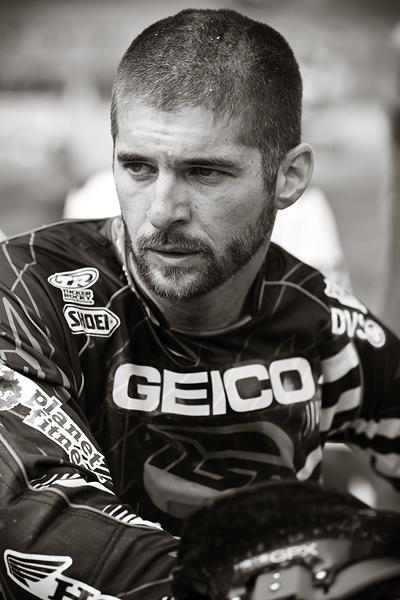 Is Windham done for the summer?
Photo: Simon Cudby
8. Pro Circuit. Still: Four weeks in and Monster Energy Pro Circuit Kawasaki still owns the 250 class. The grip is only getting tighter now that Broc Tickle is beginning to stir. Time is running out for any other team to prove they're a contender.

7. Someone can hold the red plate for more than a week: If you're going to pick a rider to return some sanity to a crazy 250 class, Tyla Rattray is your guy. And he did, winning the overall with two solid rides, and keeping the points lead for the second-straight week. He's the first 250 man to hold the points lead for two-straight weeks.

6. Darryn Durham is not just fast at his home track: You could chalk up DDT's amazing High Point performance to High Point. PA kid grew up learning the lines on that track. But Budds Creek? Yeah, occasionally the Western PA kids take the four-hour drive down to Maryland, but this performance was pretty much on even terms with everyone else. Durham nearly ran down Tickle for a first-moto podium before he crashed out.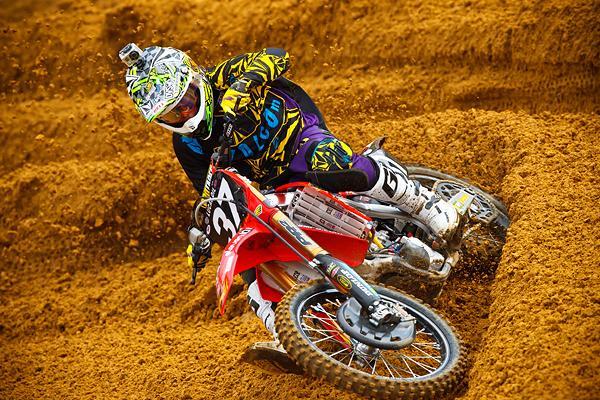 Durham was on a charge at
Budds Creek
before being derailed by a crash.
Photo: Simon Cudby
5. Swanepoel could be a contender: He's not doing it in every moto, yet, but the other South African veteran of the 250 class has pulled off a few fourth-place finishes and could be on the podium if all goes right. And his teammate Kyle Cunningham is one tough SOB, too. We hear he threw up in both motos but toughed out 4-15 scores. So, technically, Star Racing Yamaha went 4-4 between the two.
4. It's Not 2010 for Ryan Dungey: Last year Ryan Dungey rode awesome and everything rolled his way. This year Ryan Dungey is riding awesome, but nothing is going in his direction. His 2-2 scores netted him third overall, and he just couldn't quite get Villopoto in the first moto or Reed in the second. Like he has been so many times this year, he's so darned close to getting a win.

3. Chad Reed is King of the Second Motos: CRtwotwo has a vice grip on the points lead, and everytime Ryan Villopoto makes a run at it, he fights back in moto two. He's four-for-four in second motos this year. Who says the kids have all the energy?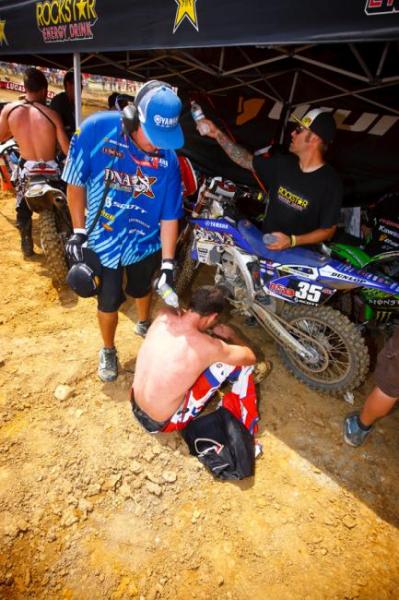 Cunningham battled illness during
Budds Creek
, but managed a fourth overall in moto one.
Photo: Simon Cudby
2. Is it already down to three for the championship in the 450 class? The upside of Reed and Villopoto being healthy and ready to challenge Dungey for this year's title is great racing at the front. The downside is, with these riders pushing each other, everyone else in the class has got a lot of work to do to match that torrid pace. C'mon, Metty, Jake, KW, JG, T-Hahn, 800, Shorty and the rest!

1. Budds Creek is Hot: Summer is here, and so is summertime heat and humidity at the Eastern rounds. Rattray told us that he LOVES the heat of High Point, Budds Creek, Red Bud, Millville.... We're going into his strong suit. We'll see who is still standing by September.