High Point Raceway
Mt. Morris

,

PA
High Point Raceway
Lucas Oil AMA Pro Motocross Championship
10. Ride
: Bring your dirt bike and tackle the epic
High Point
track on Sunday's amateur day. If you're on a street bike, well, just pick a direction and go. Street riding around here is pretty epic too. Hope you like turns.
9. Cooper's Rock:
Hop on 68 East, pass Cheat Lake, and you'll soon come to Cooper's Rock. Remarkable views, miles and miles of hiking trails, and some of the best mountain-biking in the area.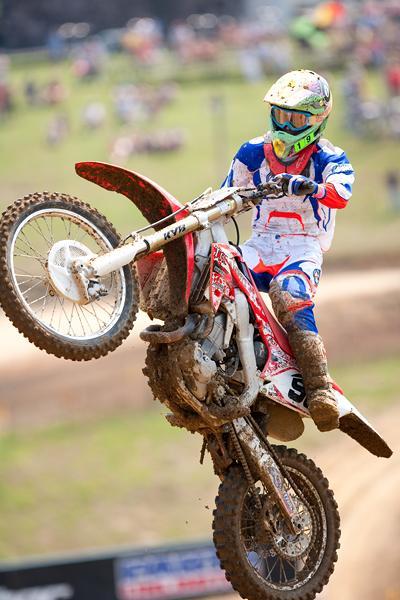 Check out the amateur day at
High Point
on Sunday.
Photo: Andrew Fredrickson

8. Arts on the River: If you're still around on Sunday, go to the Wharf District and check out the 11th Annual Arts on the River festival. Food, music, drinks, and -- you guessed it -- art.

7. The Rail Trail: Want to get a run in? Head down to the Monongahela River, where you'll find miles and miles of railroad-track-converted paved trails. It's a good place to bicycle too. No roller-blades allowed. (That's our rule.)

6. Mario's Fishbowl: Official think tank of the Racer X staff. 
704 Richwood Ave
 Morgantown, WV 26505 
Tel: 304-292-2511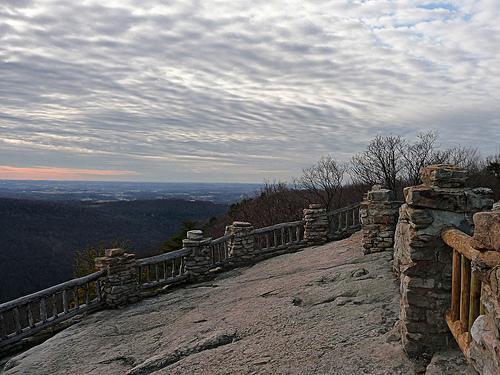 Visit the picturesque view at Cooper's Rock.
5. Racer X Office:
When the thinking is done at the Fishbowl, the work gets put onto pages here: 122 Vista Del Rio Drive Morgantown, WV 26508 (Warning, we're all at
High Point
this weekend. No looting, please).

4. Kegler's: Good sports bar just outside of the downtown area. Bowling and beer, too. Look closely and you'll find the last jersey Jean-Michel Bayle ever wore in a motocross race. Why here? Maybe DC knows. We're clueless. 
735 A Chestnut Ridge Road,
Morgantown, WV 265605
 Tel: 304-598-9698

3. The Downtown Scene: Look up places like Bent Willy's, Chicken Bones, Gibbies and De Lazy Lizard.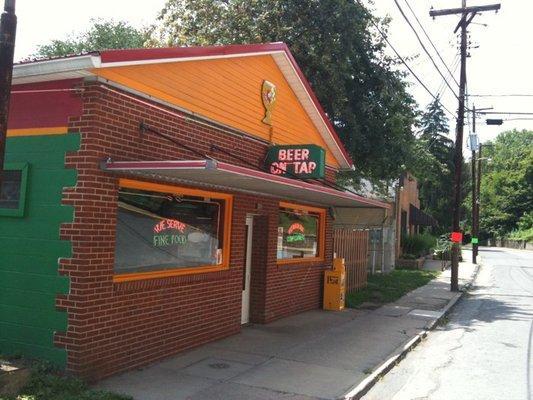 Many great ideas have come from late nights at Mario's Fishbowl.
2. The Downtown Scenery:
You'd be surprised how many West Virginia University girls stick around for the summer semester….
1. The Race:
Just across the state line is a little motocross track called
High Point
Raceway, and the big "pro national" takes place this weekend. You should come and check it out.