Jimmy Albertson – Knee
Comment: Still rehabbing the knee he injured back at A1. Hopes to return very soon.
Jeff Alessi – Foot
Comment: Had to undergo yet another surgery on his injured foot and will be out the entire motocross season.
Mike Alessi – Concussion
Comment: The Red Bull KTM rider knocked himself out during a practice crash at Hangtown. He is expected to make a full recovery and return to racing in approximately three to four weeks.
Matt Boni – Tib/Fib
Comment: Crashed at the Dallas SX and sustained a compound fracture to his tibia and fibula in one of his legs. "My surgery went extremely well and my specialist is predicting a 100 percent recovery in a few months," Matt said. "All the other Injuries that occurred were minor and have healed nicely up to this point, but no date for return has been set."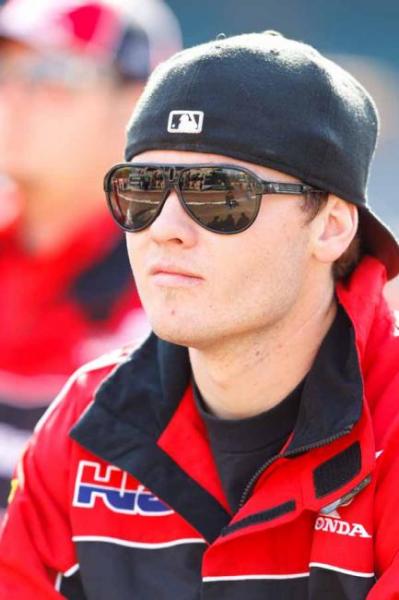 Grant is expected back at Budds Creek.
Photo: Simon Cudby
Jarred Browne – Collarbone
Comment:  He had his left collarbone plated the Friday after the Dallas SX. His left kneecap broke in ten places and it is in a cast. His right wrist dislocated and broke. "I just got my cast off of my wrist and I'll start therapy soon on that, the Rock River Yamaha rider told us last week. "And my knee is close behind. My collarbone is pretty much 100 percent. I'm hoping to be back on the bike in about two weeks."
Justin Brayton – Ankle/Knee
Comment: Has a torn deltoid ligament along with stretched lateral ligaments in his ankle and a strained MCL of the knee. Hopes to return at High Point.
Trey Canard – Femur
Comment: Canard continues to recuperate from his non-displaced leg fracture injury. No return date has been set.
Jimmy DeCotis- Elbow
Comment: Dislocated elbow at the Seattle SX. Team manager
Mike LaRocco
told us that Jimmy probably won't return till
Millville
.
Cody Gilmore – Shoulder
Comment: Dislocated his shoulder in his heat race in Seattle and suffered a slight tear in his labrum. He said that he'll be in physical therapy for a few more weeks.

Kyle Goerke – Wrist
Comment: Broke his wrist during his heat race in Jacksonville. He's healed up and preparing for the outdoors now.
Matt Goerke – Wrist and Pelvis
Comment: According to a TiLube Racing PR, Matt suffered serious injuries with a shattered left wrist and multiple fractures in his pelvis. He's recovering well and has two more weeks before he is back on the bike.
Gavin Gracyk – Knee
Comment: Had a full ACL repair and hopes to be back on the bike mid-summer.
Josh Grant - Knee
Comment: According to a statement released by Honda, Grant underwent additional surgery to his right knee to repair his anterior cruciate ligament (ACL), the result of an injury he sustained at the Phoenix SX. According to sources at Honda, Josh is back riding and training and is targeting a return to racing at the Budds Creek National in a few weeks time.
Wil Hahn – Shoulder
Comment: Started riding but no word on when he'll return to action.
Ryan Morais – Hip
Comment: Had surgery last week on his hip. Out all summer.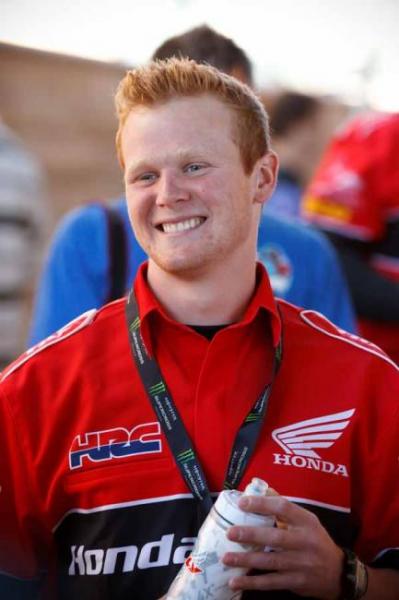 No return date has been set for Canard's return.
Photo: Simon Cudby
Marvin Musquin – Thumb
Comment: Suffered a compound fracture of his thumb after this first-turn crash with Justin Barcia. Out six to eight weeks.
Austin Stroupe – Shoulder
Comment: You may not see Austin this summer. His shoulder injury from last year was still nagging, so he went under the knife after supercross. He could be back by mid-season, depending on how the recovery goes.
Jason Thomas – Knee
Comment: The BTOSports.com/BBMX Suzuki rider underwent ACL surgery and hopes to be back in the fall.
Ivan Tedesco – Hip/Knee
Comment: Underwent hip and knee surgery. Off the bike till September.
Blake Wharton – Shoulder
Comment: Underwent surgery on his right shoulder earlier this week, then in a few weeks will have surgery on his left shoulder. This will sideline him for the remainder of the summer.
Did we miss someone? Email us at letters@racerxonline.com.