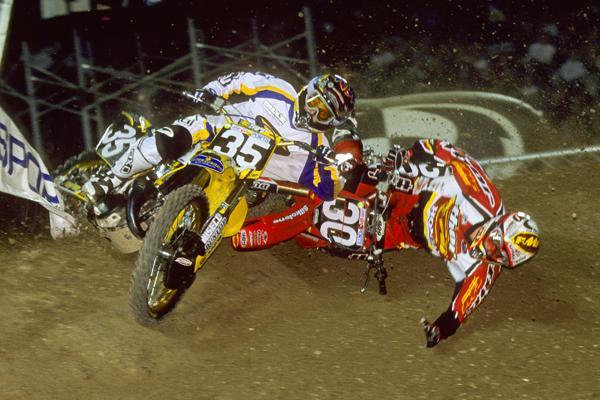 Ping and Casey Lytle mixing it up in 2000.

Photo: Jim Sanderson

Point is we had a great Lites season eleven years ago. But the 2000 tour in the 250 class was a yawner, with Jeremy McGrath winning the opener and holding the points lead through the entire season. He won ten races.