Sam Boyd Stadium
Las Vegas

,

NV
Las Vegas
Monster Energy AMA Supercross Championship

Courtesy of Mxlarge

Red Bull Teka KTM Factory rider Ken Roczen put together his best ever Supercross result last weekend and after finishing second in the Grand Prix of Netherlands a week earlier he then went out and finished second in the latest round of the AMA Supercross Lite series. Doing a bit of a Marty Smith (an American legend from the 1970s who raced both the AMA and FIM World 125cc Championships in 1976) Roczen has ridden the AMA West Coast Supercross series and the FIM World MX2 Championship.
While he is obviously the fastest MX2 rider in the World in Motocross he has a little more experience needed to conquer the Supercross scene, but be assured, it will happen. Possibly the most exciting rider in the sport at the moment the Germany teenager is everything the sport needs to improve and his appearances in America has also helped the American public learn more about the FIM World Motocross Championships.

We caught up with Kenny and asked him about the last week.

MXlarge: Kenny, how did it go in America last weekend?
Roczen: I am very excited to top my best finish in my first race back. The time change is always difficult for me when I come back from Europe and I felt a little tired tonight and was glad to put a decent race together with such short time back in the U.S.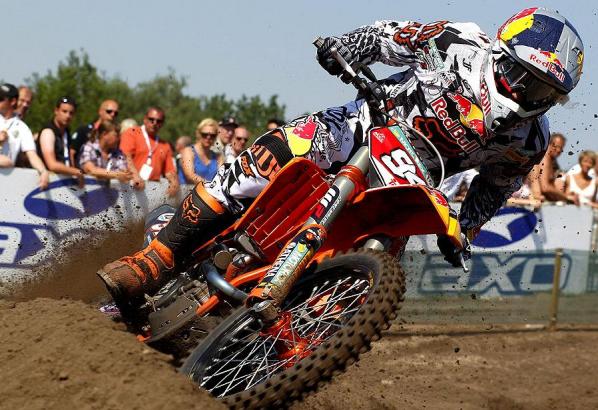 Roczen took a strong second behing teammate Jeffrey Herlings at Valkenswaard.
Photo: Ray Archer
MXlarge: Can you explain what happened in Valkenswaard?
Roczen: First of all there is still a lot of time missing (riding in sand). The years before I was there three times in the week, I can't catch up the whole winter training. I felt good in the sand, but my eating; between the races when I wanted to eat I couldn't eat so much.  I didn't have much time and I ate as much as I could, but I ate too late and I didn't recover quickly enough so I could have been ready for the second moto. All in all it wasn't so bad; I went 2-2 and still have the red plate.

MXlarge: Jeffrey (Herlings) was quick wasn't he? Did you catch his crash, I was standing right there and it looked nasty.
Roczen: He is born here and has been riding sand his whole life and he was fast, it would have been something special to win in Holland and that was my goal. He was riding so aggressive I knew he would go down, it didn't look so good from behind and he has a big crash and I was surprised he got back on the bike, because it didn't look good. He rode strong and I let him go by, but I wasn't in shape to continue behind him.

MXlarge: Did it surprise you how quickly he caught and passed you after that crash?
Roczen: When he passed me I wanted to stay behind him, but I couldn't , I didn't have the condition to keep with him and I thought it's better to just keep the second place and that is what I did.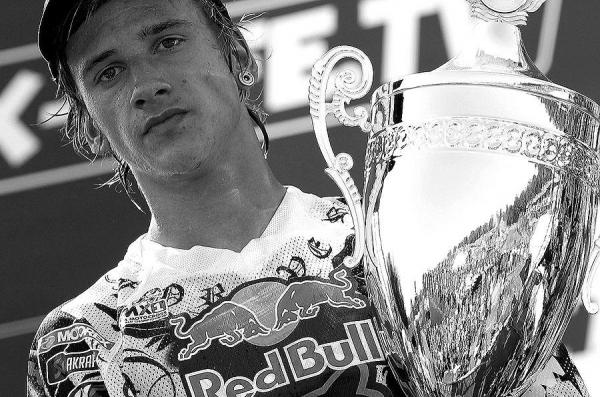 Roczen currently leads the MX2 class over in Europe, while also making waves in America.
Photo: Ray Archer
MXlarge: What about Tommy Searle, do you think he will get faster as the season rolls along?
Roczen: This is such a long season and about half way through the season and I am sure he will get strong, he was twice third and he is still there in the point's race, he got two podiums so far. There is nothing won yet and nothing lost, so we will see what happens.

MXlarge: Did the Supercross racing help prepare you for Bulgaria and Valkenswaard?
Roczen: On one side it helps and the other side no, I have already done 10 Supercross races, the season is long, but I need a good mix in training and practice, not to do too much. For now it's my advantage, because the first laps I can push really strong.

MXlarge: You have Vegas and then Glen Helen. How much are you looking forward to racing Glen Helen?
Roczen: It would be seriously like a home Grand Prix at Glen Helen, it's going to be fun. Let's see how it will be and how the fans will be.  I want to go there and totally dominate; I want that gap between me and the others. I want a big lead from the second guy, I want to win big time. I mean it doesn't matter if I win by a minute or a second, but I want to be stronger than anyone else.