Your Collection: 1996 CR250 McGrath Replica
This weeks collection comes from Mark Swart in Suffolk, VA.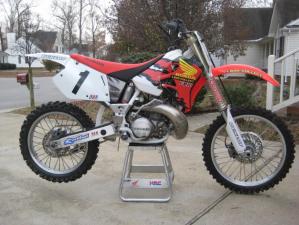 "Hello Racer X,
I wanted to submit my 1996 CR 250 McGrath replica. Diehards will recognize that it actually has '95 graphics and seat cover, as Throttle Jockey still makes them and 100 Percent (who made the '96 team stuff) is now out of business. I also had to go with a Pro Circuit exhaust as the factory hand welded pipe and carbon fiber muffler seem to be just as unobtainable today as they were in '96. I spent most of the year rebuilding it and my goal is to get it out on the track in Post Vintage and maybe even my regular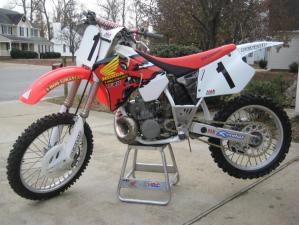 vet class in 2011. The kegerator was inspired by the bike. It is slow off the line but I never get any headshake."

- Mark
ATTENTION READERS: WE NEED YOUR COLLECTIONS!
Do you have something cool you'd like to show off? Submit a piece from your collection as well as your name and mailing address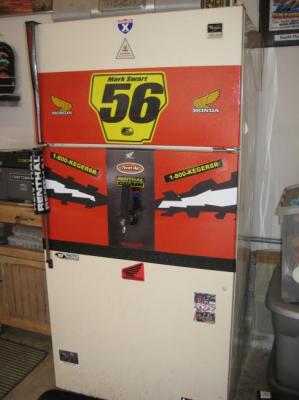 to madavis@graphicslab.com and be entered to win a Racer X cover poster and Throttle Jockey stickers. You will be notified via e-mail if you are the winner!

*Please note that while international readers may submit their Collections, we are only able to award and ship prizes to winners within the United States.