Rice-eccles Stadium
Salt Lake City

,

UT
Salt Lake City
Monster Energy AMA Supercross Championship
10. Weather or Not:
The altitude of SLC means strange weather is always a possibility, and this is an outdoor stadium. Last year's race featured rain that actually turned to snow!
Kevin Windham
then established himself as not only a great mudder, but a snower as well, when he won the race. This year's forecast calls for cool temps but little or no precipitation—sorry,
K-Dub
fans.
9. K-Roc is Back: Ken Roczen is back in the U.S. and racing supercross again, but this time he's packing the points lead in the MX2 class in the GPs. It won't change the way he races. And even with the long supercross layoff for him, he'll probably be up to pace as soon as he hits the track. Spoiler, anyone?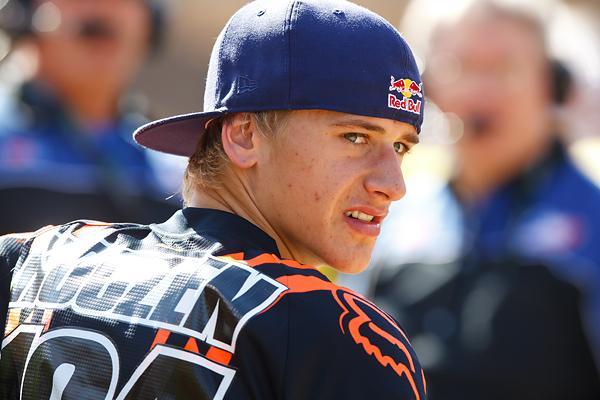 He's back.
Photo: Simon Cudby
8. The Pressure Cooker: Good news if it's cold: the heat is on in both classes. At least the 450 SX Class contenders are versed in winning championships. The three tussling for the Lites Title (Tickle, Hansen, Tomac) have never won a big one in this country and at this level. Whoever keeps the coolest head will probably turn out best.
7. Spoiler Alert: We covered the wild card in Roczen. But there's lots of other talent in the Lites class. Cole Seely won in a romp the last time they raced, and Ryan Morias, Martin Davalos and Kyle Cunningham are all capable of scoring podiums. It would not be surprising at all to see someone in there stealing points from the title contenders. And don't forget those plates in Hanny's Hand—they may be a huge championship factor as well.
6. Weimer Sighting: Talk about a bad start—Jake has taken five months to finally get off the gate for Anaheim 1! At least he's coming back at all, a lot of riders in his situation would just wait until the nationals start after coming back from a badly broken arm. Weimer wants to get the racing rust off at what amounts to his home race. Will he challenge the points leaders? Probably no yet, but it's always cool to add some new blood to the series.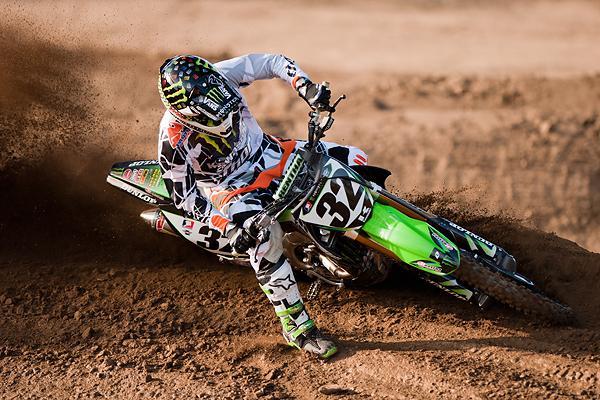 Weimer makes his season debut this weekend at Salt Lake City.
Photo: Courtesy Monster Energy
5. Dungey Rebuilds: For a few weeks, Ryan Dungey was building serious momentum and making up serious points. But Seattle went wrong due to an early crash. The Dunge would really benefit from a win at this point, he's seven points back and he may run out of time if he only keeps chipping away.
4. Stewart Keeps It Up: Well, technically he's on a two-race win streak. But is this just part of a bigger streak? Can he win out? If so he's putting a lot of pressure on Ryan Villopoto to be perfect and not hand over anymore points. If Stewie wins Salt Lake, it's on for Vegas. But if he makes a mistake of his own, the title drive may be officially over.
3. Reedy's New Toys: With Trey Canard (and Josh Grant) out, American Honda's trick parts have drifted over to Chad Reed's bike. He's got a new hydraulic clutch, lighter wheels and a few other trick parts under the same TwoTwo Motorsports livery. Will the difference make him better or will it just be different? This is a critical time to try something new.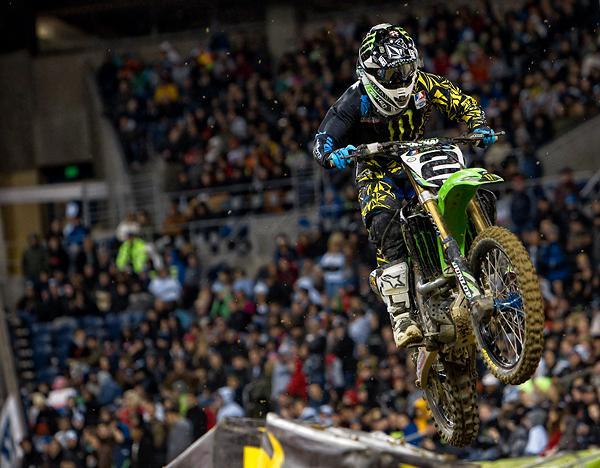 Can RV get a win this weekend at Salt Lake City?
Photo: Garth Milan
2. The Weekend Off: It will have a different impact on different people. Stewart went on vacation. Reed tested new parts. Others went outdoor testing. Some may have rested. Who played it best?
1. RV: Been over a month since Villopoto has won a race, and it seems like everyone has noticed. Has he really lost that edge over the field he had early, or have circumstances prevented him from getting to victory lane? If he (finally) gets a start, we'll know.