Racerhead is going global today. It's Easter weekend, which means a holiday around much of the world. The Monster Energy AMA Supercross tour is taking the weekend off before ramping up for the two final rounds in Salt Lake City and Las Vegas. And there's no Grand Prix in Europe this weekend, but there is one on Monday! Having not been to a GP in Europe since my good friend Ryan Hughes was racing over there in 1999, my wife, Shannon, and I found some good plane tickets (before the price of seemingly everything in the world went up in the last month) and are headed to Valkenswaard in the Netherlands. Practice and qualifying is Sunday, and then the actual race is Monday.
Being a student of European history (especially the first half of the twentieth century), there's lots to see and do in Holland; being a student of motocross history as well, I look forward to watching Zach Osborne race on Monday in the sand of Holland against KTM kids Ken Roczen and Jeffrey Herlings. Michael Leib was supposed to race as well, but it sounds like he will be on the sidelines until the USGP three weeks from now at Glen Helen.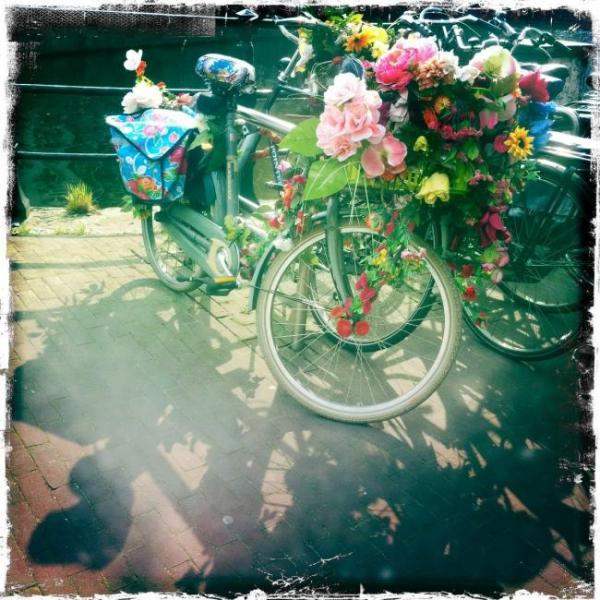 DC is over in Holland and sent us this snapshot.
I also hope to visit with old friends like Klaas Biermann, Stefan Everts, Harry Nolte, "MXGeoff" Meyer, Adam Wheeler, and more, plus some new ones like Roczen and Clement Desalle. Youthstream, organizers of the Monster Energy FIM World Championships, have been very gracious and helpful with passes and access, the weather is amazing right now, and it should be an excellent event. I haven't been to the Valkenswaard track since 1992 when I was covering the GPs for Cycle News and Dirt Rider, so I'm anxious to see how the sand track has changed too.
Speaking of motocross history, check out our 40-year countdown to the 40th Annual Lucas Oil AMA Pro Motocross Championship. We started with the first AMA Motocross tour in 1972 and are now up to 1982 this afternoon. I've had a blast writing them up to this point (and I am sure Andrew Fredrickson is having a good time going through all the old photos we've included) and now look forward to Steve Matthes and Jason Weigandt taking it on through most of the eighties while I'm over here on the other side of the Atlantic Ocean. If you missed any of the historic pieces, check them out right here.
As far as the rest of the news of the week, I am going to have to also turn it over to the rest of the gang here—I'm in Amsterdam, where it's always beer-thirty. Time to go learn enough Dutch to order a Heineken. I'm off to the big beer tent—there's got to be one here somewhere!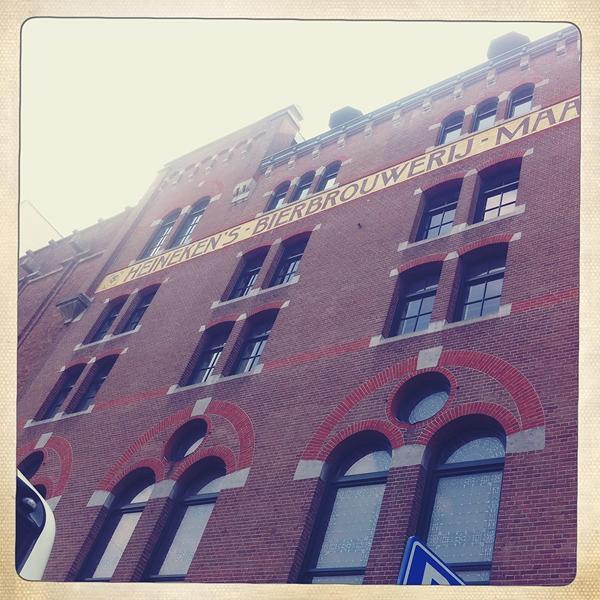 The world's largest beer tent.
Let's turn it over to Ping:
I got the new issue of Racer X in the mail this week. Is it weird that I still get excited to check it out even though I help write it? I also heard some news that really bummed me out: the Catalina Grand Prix is not coming back for 2011. Apparently, the organization that runs the island voted against it and the famed event will go back on hiatus. That is such a bummer, because it was an amazing three days of racing and one of the coolest events I've been to in a while.
Where will Pourcel land for the summer? He test-rode Hondas and Yamahas this week in what has to be another round of tug-of-war between his agent and the managers of of those teams over how much money he's worth. Chris' agent states clearly that his rider is worth nine bajillion dollars and the team manager counters with the fact that they have no budget but can get him to the races and put together a nice bonus program for him. Maybe they can find a place to meet in the middle and he can get back to the business of racing dirt bikes. Maybe he does it on his own. Maybe he plops back down on the couch. From a fan's perspective, I hope he figures something out, because it would be awesome to add him to the mix of the already-competitive 450 Class this summer.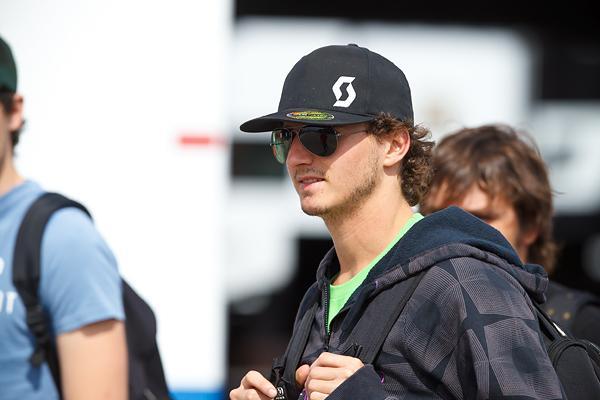 Where will CP end up for the summer?
Photo: Simon Cudby
If you aren't planning on going to the Ian Trettel ride day this Saturday at Pala Raceway, well, you should. With the overcast skies we've had, the tracks will be amazing and there is going to be a long list of top riders there to meet and talk with. There are also raffles, auctions, and events going on to help raise money for Ian. It's a great cause and it will be a great day of riding, so come on out. The first five people to come over to the Racer X EZ-Up and say hi get a free copy of Racer X Illustrated. See you there!
Happy Easter to everyone!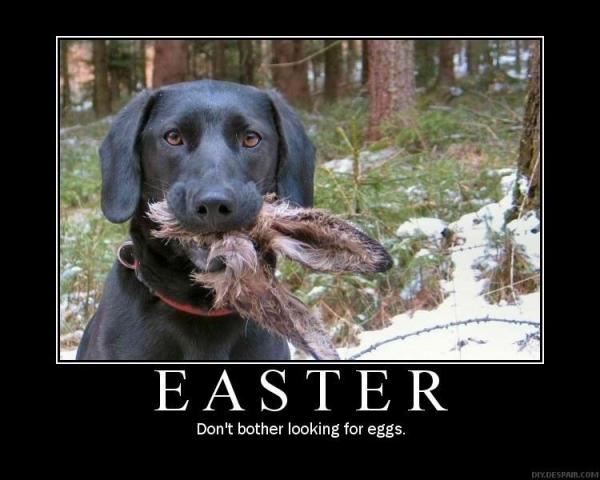 Here's Matthes:
Well, with a weekend off, I will probably make this short and sweet. Or at least short. The supercross series is on a break, and with two races left, most everyone is switching gears to the upcoming nationals and trying to get their minds and equipment ready for that grueling twelve-round test.
We saw that Christophe Pourcel is starting to get into the swing of things by testing a couple of bikes out. First up was the GEICO Honda 450 and that was followed by a ride with the Valli Yamaha crew. It reminded me of what Chad Reed was doing before the supercross season with TLD Honda and then Valli, only without the Twitter updates.
An already-stacked field is going to get better with Pourcel onboard, as I would bet he's going to do pretty well up against the likes of Villopoto, Dungey, Short, Alessi, maybe Reed, and maybe Stewart (who I hear is indeed going to do the nationals). As to what Pourcel is going to do, that's still up in the air, but in talking to someone close to the situation, it seems that the shadowy figure lurking in the sidelines is none other than Mitch Payton of Pro Circuit.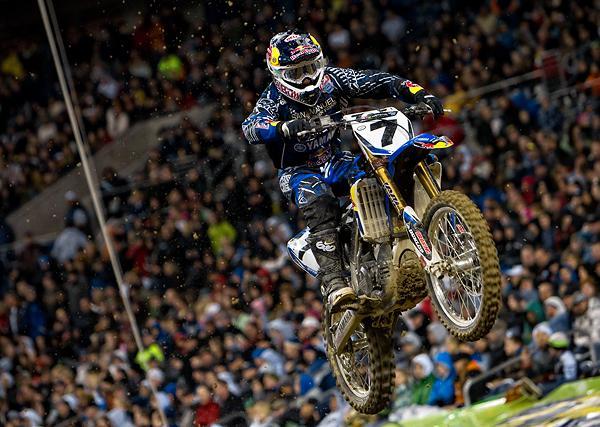 Will Stewart be on the gate come outdoors?
Photo: Garth Milan
You see, Mitch has pledged support for Pourcel in the form of motors and suspension support, and Valli Yamaha is exclusively Pro Circuit with motors and suspension while the GEICO Honda guys run motors by Mitch but are worked on by the in-house crew there. Of course the suspension is Factory Connection, which is really what the team's name is.
So if Pourcel really wants Pro Circuit's support all the way, he has to go to Valli Yamaha because they are a complete Pro Circuit team. If he wants to ride a Honda for GEICO, he cannot use Pro Circuit suspension. Another factor to think about is Pourcel has a deal to run a Monster Energy helmet for some cash, so if he went to Valli, they are a Rockstar team and therefore he cannot run that helmet, and I imagine would be looking for some compensation from the Valli guys for that. The deal with GEICO is also for no salary—bonuses only—so it does appear that Pourcel has moved off his stated intentions that he believes he's worth X amount to race a motorcycle for a living.
Either deal, he can keep his gear money, so that's not going to be a factor in the decision. Pourcel just has to decide on the best team for him and then start motoing down! It should be exciting no matter what he chooses and if I had to bet money on someone, I would bet we would see Pourcel riding red this summer.
It also looks like Kevin Windham will be riding the first few nationals for the factory Honda team while they wait for Trey Canard and Josh Grant to heal up.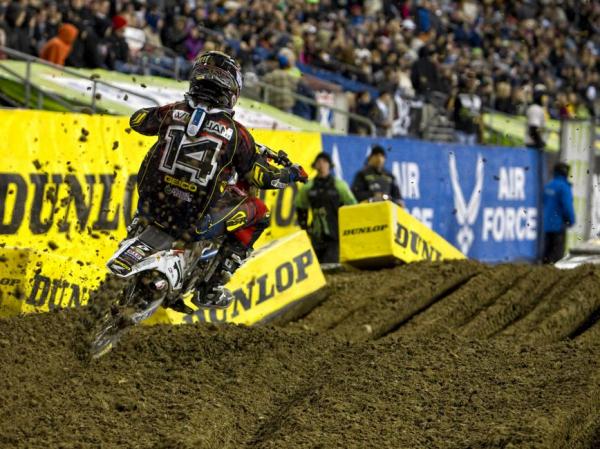 It looks like Windham will be riding the first few Nationals.
Photo: Garth Milan
Chad Reed is getting some help for the last two races, as it appears Honda has given over Canard's machine for the two-two to try to win this supercross championship. So he'll have the ultra-trick wheels and hydraulic clutch (which predictably he already tweeted about how nice it was) and probably be a few pounds lighter as well.
We had Jake Weimer on the Pulpmx Show this week and he's always a good guest, very articulate and funny all at the same time! Jake is coming back to race the last two supercrosses, and he's looking to get into the mix and get some gate drops before the outdoors.
My sources say it's 50/50 on whether or not Ryan Villopoto races the upcoming USGP, as there is still wrangling going on to see if Monster Kawasaki will cover this race like every other race in the form of win bonuses so keep an eye on that.
This is for Weege, a noted dog lover.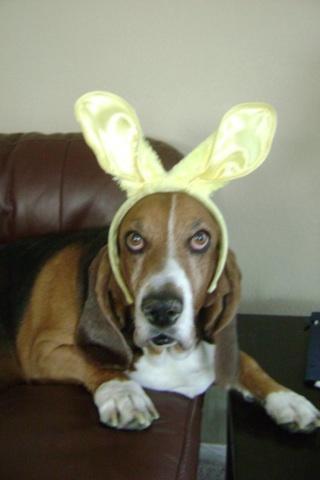 Easter Basset Hank wishes everyone has a great holiday!
Weege is up next:
We've been doing a lot of research on the old school for our 40 Years of AMA Motocross Countdown on the site. Going through the old stories just forces you to make an off-track excursion over to YouTube, which for some reason has just about every race ever up for your viewing pleasure. And it's free!
Today I ran through the pivotal moments of the 1993 AMA Supercross Series, as Jeremy McGrath won four straight to grab the early points lead in his rookie year, and then Damon Bradshaw won Atlanta and Mike Kiedrowski won Daytona. MC's points lead over the established stars was beginning to close, and even though Ricky Carmichael was a good ten years away from saying, "The series really begins at Daytona" it looked like the series was, indeed, about to begin at Daytona.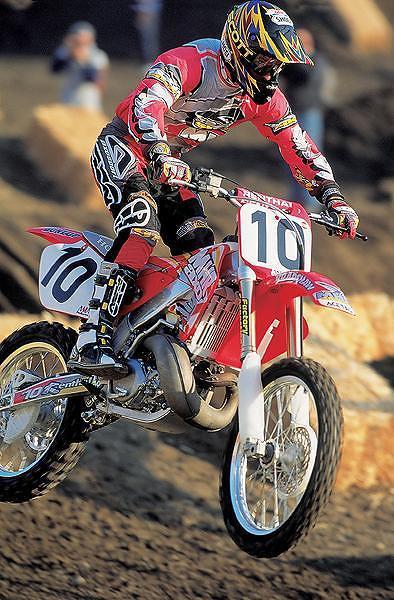 Bradshaw retired after the 1993 season.
Nope. McGrath fired back at Dallas, scored another patented holeshot and victory, while Bradshaw crashed to the back. I really feel like this race, pretty much forgotten now, changed the guard. The 1990s were supposed to be Bradshaw's for the taking, and it seemed like he was about to shrug off this new kid after Atlanta and Daytona. Instead, MC kept winning, winning and winning, and Bradshaw announced his retirement at the end of the season.
Check out this week's Where Are They Now, presented by Bob's Cycles, here with Bradshaw.
I also found a gem with the 1985 500 USGP from Carlsbad on YouTube. This is the legendary ABC's Wide World of Sports, and the production values of this show, over 25 years old, still look good today. But I do wonder about the commentating. Jim Lampley, who is probably best known for boxing commentary, does a good job with the play-by-play. But Sam Posey, a legend in car racing circles (you'll still hear his voice firing off the dramatic intro teasers on Speed's F1 races) struggles at times with his expert motocross analysis. Especially when he starts dissecting Broc Glover's pink JT gear. "Whether or not Glover is using the pink gear as a psychological ploy against Bailey, a very conservative man, I'm not sure," he says. "However Glover is a man who at least physically could be described as in the pink."
Huh?
Check out the clips—it's fun to watch.
Part 1
One more for you old-school fans: Kawasaki Team Green is celebrating 30 years in this season, and they put together this cool history guide with some old school photos and some background on the program. Check it out here.
Lot's of stuff about Christophe Pourcel this week, and I think everyone has already weighed in. I did talk to Chad Reed, though, about his plans for the outdoors, and here's what he told me:
"Absolutely, there's a huge chance that we go racing," said Reed about his TwoTwo Motorsports Bel-Ray Racing outfit. "I would love to go racing, to be honest with you. My defense last year was poor at best, and I would love to go back out there. We will have four, five, six guys going at it, especially when you throw Alessi in the mix, Shorty, guys like that who are great outdoor riders, so I mean, I would love to continue with this. We as a race team would love to go there. But bills have to be paid. There's a family at stake here, so I have to make smart decisions. We'll see if someone is willing to step up and foot the bill, but until then, we just wait. This is a massive commitment, and I want to continue it through outdoors. As it stands today, we're focusing 100 percent on supercross. But behind closed doors, there's a host of people working on this. Me as an individual, I'm kind of taking myself out of it so I can focus on the riding. It's all on my agent, Steve Astephen, but if any agent can pull it off, he can pull it off, so we'll see. Hopefully we'll see everyone at Hangtown."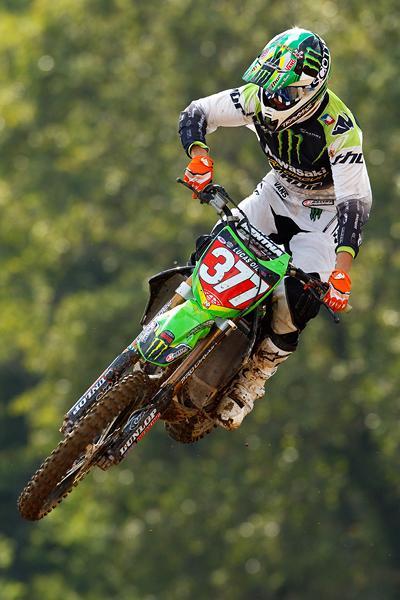 The Pourcel rumors are off the charts.
Photo: Simon Cudby
And finally here are some miscellaneous notes:
Check out Ashley Fiolek's new Red Bull commercial.
Check out what the crew at Motosportoutlet.com did in support of their rider Ian Trettel during the Seattle Supercross. Everyone in attendance was seen repping the IT#77 shirt to help support Trettel's recovery. Here is a word from Motosport's, Jeremiah Reed: "Supporting Ian is something MotoSport has been committed to since his injury, but we wanted to do more than simply donate to the Ian Trettel fund. The Seattle race was an ideal stage to show up in full force and inform the supercross community that Ian continues to need all our support during his recovery."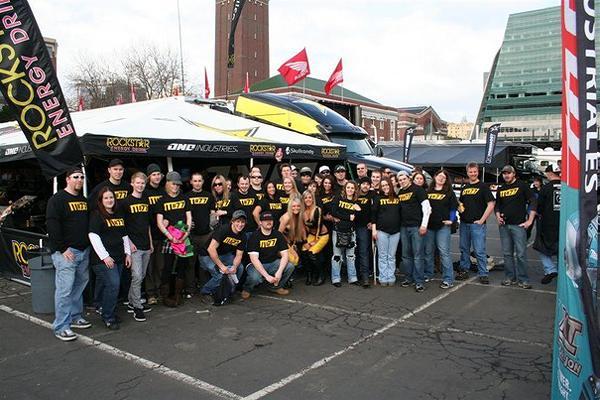 The Ian Trettel ride day is at Pala Raceway on Saturday from 10am to 3pm. No membership is required and the admission is $25 for riders and $10 for spectators. There will be a huge raffle, silent auction, Dash for Cash Race, and a mini pit-bike race with all proceeds going to Ian. Supercross riders such as Hansen, Tickle, Baggett, Wilson, Craig, Baker, Seeley, Simmonds, Langston, Millsaps, Davalos, Morais, Hewitt, Evans, Cunningham, Paluzzi, and "Factory" Phil Lawrence, just to name a few, will be on hand to meet and greet all of the riders and spectators.
We encourage you to spread the word and come out to help raise money for Ian.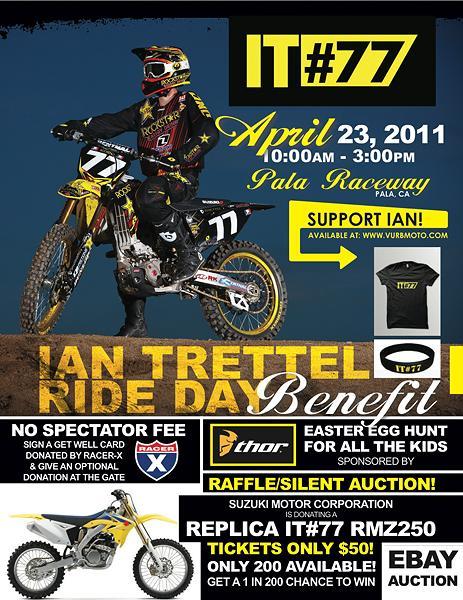 Before he left for Europe, DC told us all about his trip to Diamond Don's Vintage Days in Jefferson City, Texas, and how much fun he had racing and bench-racing with old friends like Trampas Parker, Brad Lackey, Tom Hudson, Brad Robinson, and Gary Bailey (that's the first time Tom and Brad have ever been lumped into a sentence like that) and more. Shand Garcia posted some cool photos and words on the whole event right here.
Warren Price, a Racer X contributor who used to shoot the FIM World Championships while stationed in Europe some thirty years ago, was also at Diamond Don's and put together this very cool blog post.
On the way to St. Louis for the SX, Pro-Vue goggle inventor Randy Nagle and former Minnesota pro Jay Holst decided to take a road trip to the St. louis Supercross. Writes Randy: "Jay drove 60 miles in the wrong direction while I was snoozing. We ended up going through Anamosa, Iowa, where we discovered the National Motorcycle Hall of Fame and Museum is, check it out, we got lost, but we found Evel!! Later, we discovered that if I had turned on the gps 10 minutes later we would have landed in Dyersville, IA - that's where Field of Dreams is............ next time!"
Boise, Idaho, sits halfway between Seattle and Salt Lake City, so every year the folks at Fly Racing lend their parking lot to the factory semis as a place to relax during the break. Always cool to drive up in a place other than the pits at a supercross and see the big rigs. This year, to make things even more special, all the dealers in the area a were invited to a BBQ and ride day at a new private track built by WPS President (and bulldozer whiz) Craig Shoemaker. Despite some wet weather a strong contingent of riders and friends came out to do laps, eat some Pete Treadwell grillers and hang out with FLY employees and special guests like Damon Bradshaw and Ryan Picard. Thank you to Allen Picard for the photos.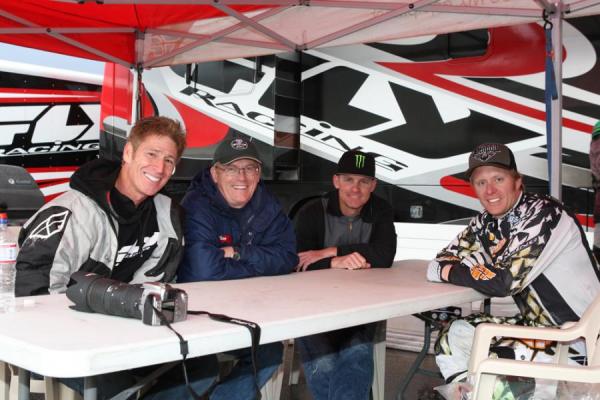 Idaho resident and Racer X publisher Scott Wallenberg (blue jacket) enjoying the festivities at Fly Racing.
Here's a note from Weston Peick regarding his recent Privateer Profile interview:
I would like to take a moment to clarify a part of that interview, my relationship with Rock River.
I do not want anyone to get the wrong impression that I was unhappy at Rock River or ungrateful, I am not. I wanted to stay at Rock River. I am very appreciative of all Rock River has done and given me, as well as all of their sponsors. I tried to work out an agreement for the outdoor nationals and was not able to do so, that's business and a part of the sport. Again, I want to thank Rock River Powersports, Christina Team Manager and all of their sponsors for all of their help.
Thank you,
And here's a note from the creators of the online Motocross Illustrated:
The latest issue of our FREE Motocross magazine is now on line and it is full of super stories and amazing images. Antonio Cairoli talks about his quest to win the fans, while Steve Ramon gives us his opinion of what is lucky and what is not in winning World titles. Also Gautier Paulin feature, the Bulgarian Grand Prix is covered and a special column from British Motocross legend Dave Thorpe.
Not to mention a feature on Grand Prix legend Joel Robert, also something on the Red Bull Pro Nationals, special columns from Dave Bulmer, Alex Gobert, Stephan Nuesser and Geoff Meyer. Amazing gallery images and so much more.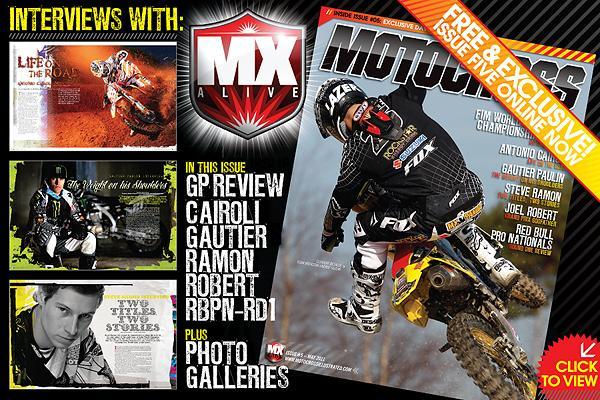 Here is a cool photo of Mark "The Bomber" Barnett sent to us by Racer X reader Ron Peters. Thanks Ron!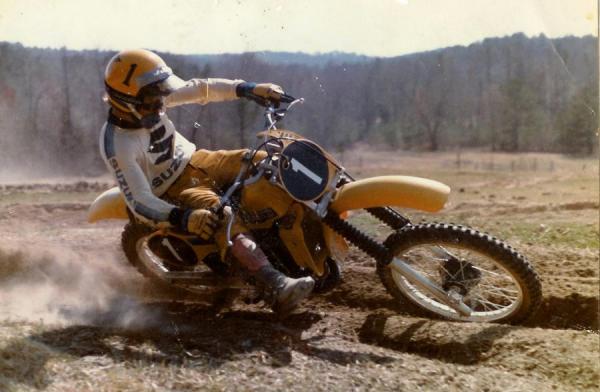 Our friend BrownDogWilson was out at Glen Helen this week and captured some stars testing for the upcoming Lucas Oil AMA Pro Motocross Championship.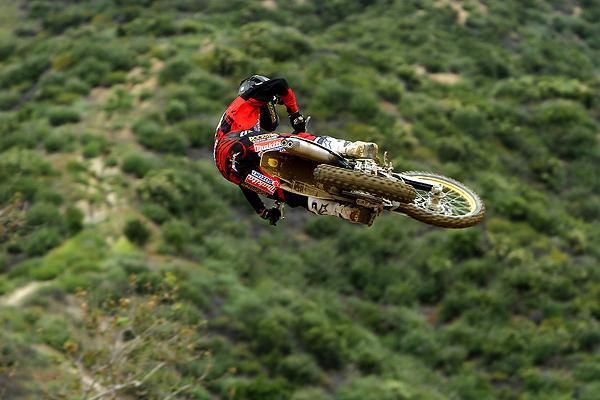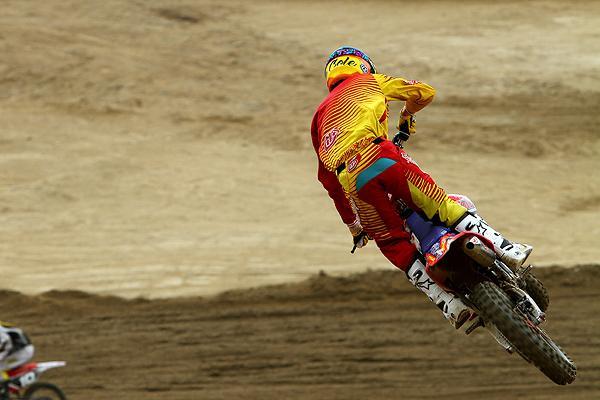 Considering having Racer X delivered to your mailbox or inbox? Now's your chance to get 12 issues for as low as $9.98 PLUS get a free retro T-shirt from our new clothing line. This is a limited-time offer, so don't miss your chance to get your favorite magazine plus a sweet new shirt for the summer.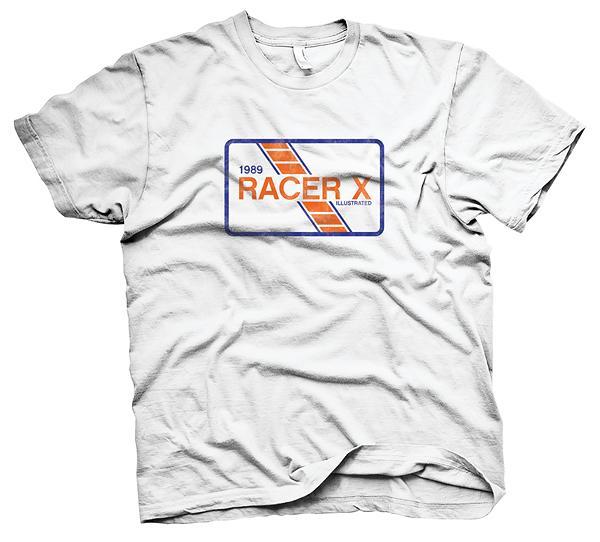 Legendary two-stroke tuner Harry Klemm has returned to motocross. Klemm was a fixture in the sport in the 1970s while working at DG Racing and later started his own company, Klemm Research. Most recently, he has been tuning Jet Skis in Arizona, and he has decided to expand his business to cover vintage two-stroke dirt and street bikes. Klemm is one of the most respected and accomplished tuners in the country, and he can be reached through his new website, www.klemmvintage.com. The site is under construction but has a very cool "About Us" section that is full of historical notes and articles.
One last note from DC:
Awhile back I mentioned a book entitled War by Sebastien Junger about a company of young American soldiers in Afghanistan at an outpost called Restrepo. The book was written while Junger and his colleague Timothy Hetherington filmed the soldiers for the documentary film Restrepo, which earned an Academy Award nomination. Unfortunately, Hetherington died this week while filming the revolution in Libya. If you get a chance sometime over the weekend, check out the film—it's a powerful look at war and what it takes to survive in a hostile place while trying to make peace a possibility. (Netflix customers can watch it online here.)
That's all we've got for today. Enjoy your weekend, and we'll see you at the races.