Damon "The Beast From the East" Bradshaw has been a very busy man since retiring from arenacross nearly a decade ago, raising a family, driving a monster truck sponsored by the U.S. Air Force, flying his plane, and shooting guns. If that isn't enough, Bradshaw recently served as a guest instructor at Ricky Carmichael's RCU program and raced the Racer X Inter-AM vintage race in Boise, Idaho. His monster-truck career has been fairly well documented, so we thought we'd ask about some other topics in his life. As usual, Bradshaw had plenty to say.
Racer X: Damon, you recently were a guest instructor at the Ricky Carmichael RCU School in Daytona. How was that experience?
Damon Bradshaw: It was a lot of fun. I've been away for a while from the sport, so it was nice to come back and do something like that, along with Ricky, Jeff, and Jeff. I was really glad to be part of that deal and work with some of the kids.
How's your family life?
Well, I'm married to my wife, Angela, and we have two sons. My oldest, Dalton, is 12 and Copeland is 8. We all live in Star, Idaho, which is a smaller suburb outside of Boise.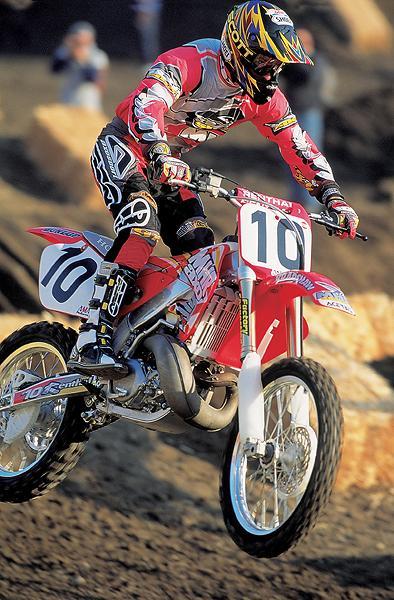 Bradshaw has been retired for nearly a decade now.
Do the boys ride? If not, would that be something you support?
You know, with me being gone so much [driving monster trucks], my kids play a lot of traditional sports. They're involved in baseball, football, and during the winter snowboarding. So my whole goal with them is to be versatile. I didn't play those ball sports, and not that I wish that I could go back and do them, I just think a lot of all of that relates to even riding a motorcycle, whether it's a mental game or physical game or whatever. And so that's the reason at this age I want them to do that.
But I do want my boys to ride. My oldest, well, there's not a day that goes by that he looks at me and he goes, "I want to ride." He's had some issues with being the kid that I want in order to be able to go and ride the motorcycle. That's a privilege, and so at times I kick myself a little bit in the butt for it, but I want him to focus on those things. I was so busy racing at that age, and not necessarily that I missed out, but it's important to have some of those things with school. I mean, I missed so much school and it was very, very hard on me. We took my work on the road and did it, but man, it was hard. So I want him to get a little bit of that foundation, and he's at the point now that he's put the head on somewhat straight, and he's so much like me—that's part of the problem. We butt heads like two bulls in a china shop. My youngest is totally different. He tells me, "I'm gonna race whether it's now or later." And I go, "If you do these things, you will be riding a motorcycle soon."
So going back to when I started, I don't think it's so crucial to have a kid on a motorcycle at 2 years old, 'cause at two years old they're not grasping it. You know, they're there for the fun of it. I don't know what that exact age is, but I know at 12, they can grasp it. If they really want it, then they should be able to go for it.
What are your thoughts on how the whole system works with amateur racing?
I wouldn't go back and wish anything any different. My dad did push me pretty hard, that's for sure. I had a younger brother [Zack] that had talent, but my dad didn't push him near as hard as he did me. And Zack had some bad luck and got hurt when he was young. But he had probably a better style than I did. So maybe that's the reason he didn't make it as far, or whatever the reason is, but I think there's that fine line of supportive pushing. Yes, the kids need to have buttons pushed, but carefully. I think the only thing that burned me down is that I was riding at 2 or 3 years old and started racing when I was 4. And it wasn't a once-in-a-blue-moon race—we were racing. From then on, I never even had an injury where I was off for long.
That first [injury] in 1992 or 1993, I was burnt out and I had personal stuff going on, as well as some other outside things. During the time that I was injured, I figured out that there was another life other than just the motorcycle grind. So I think that had a little bit to do with it, and I enjoyed that freedom that I had while I was off. But now it's different. I think now these guys look forward to have a trainer or a nutritionist and all this, and those guys keep them funneled in the right direction while they're hurt. When I was off, it was just me, all alone. But I needed to disappear for a while, and it's very similar to what Windham did in 2002 or whenever it was. Sometimes you just need a battery charge.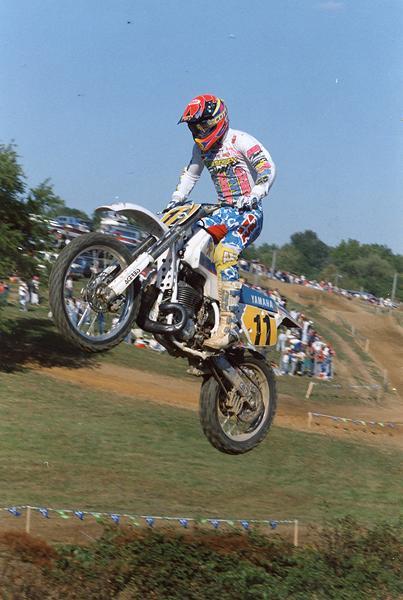 Bradshaw took some time off from the sport before returning in 1995.
When you came back from your hiatus in late 1995, the sport was already changing. How did you find things different from the early 1990s?
The sport had made a major corporate change, so that was kind of a shock for me. I came back and really enjoyed it, but it came to that point to where I was like, "Okay, the risk is this, and then to go racing there has to be the right amount of money." And it just wasn't there for me when I came back. My first year, in '96, it was, but then '97, we put together our own team. That was probably one of the most fun years I ever had racing—there was absolutely no pressure. But we had come up a little bit short on the money and I just was measuring risk for money and whether it was the smartest thing to do.... The money wasn't there, so I stepped away.
You came back again and tried your hand at arenacross a few years later.
The arenacross thing, that was awesome. It got to the point that I was successful again in 2002 or whatever. I was back to the roots of traveling in the motor home, but yet I was doing all the driving and it was my little team. My goal was to try to build it up over a three-year period that I thought I would ride and then give kids the opportunity to climb through that and on to supercross. But then I had the worst injury of my career and it was over. When I got hurt in 2002, I was so torn down, because I was having so much fun. Ricky Johnson told me way back, he goes, "You know, quitting on your own by your own decision is one thing, but once you're hurt to the point you can't ride anymore, it's just not the same". And he was right. He was exactly right.
You still had unfinished business in the arena?
I did, and still to this day, that competitiveness is still with me. Regardless if I'm playing basketball or if I'm riding a motorcycle or if I'm on a mountain bike, I still want to win.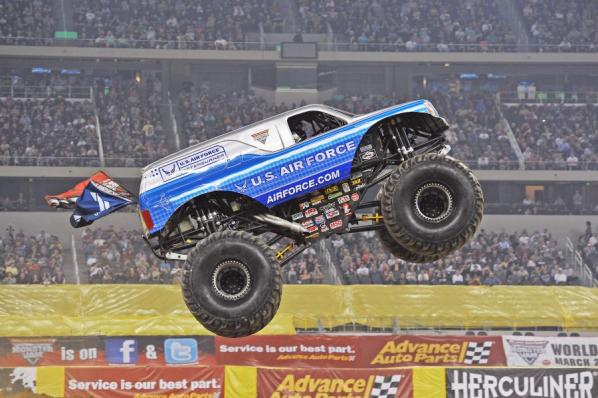 Bradshaw and his new hobby.
Photo: Courtesy Feld Motor Sports
So tell me about your truck racing a little bit. How does it compare to being motocross star?
I'm doing about twenty-five weekends a year. We can do anywhere from one show to five or six shows in a weekend. My primary truck is the U.S. Air Force Afterburner, which basically I drive for Feld. We do some international shows as well.
Is there big money at the top of monster truck racing?
It's not motocross money by any means, but it's comfortable and I enjoy it. It's very similar, just a totally different crowd.
Do you still fly private airplanes?
I do, but not a ton. I still have my airplane, but it's for sale just because you've got to exercise those things, and with the trucks, I haven't had time for much flying.
Is Hannah selling your plane?
No, no, he's not. I've probably been hard headed to the broker thing. It's been for sale for a long time, because I was really asking top dollar for it, and I knew that I was. And so I've lowered it a little bit, but it's kind of one of those deals where it's paid for and it's not losing value. It's just like anything, though, it doesn't do well sitting.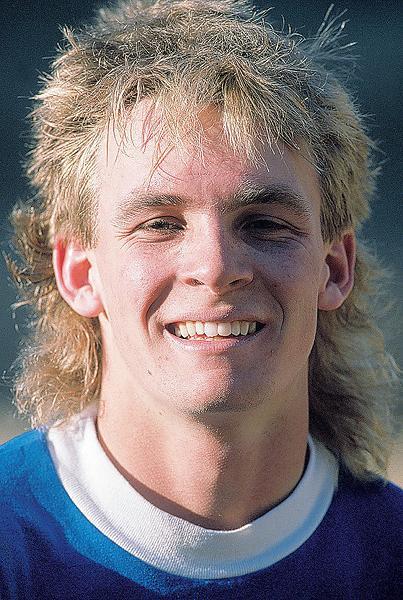 Bradshaw has always enjoyed aviation.
What are some of your other interests?
I'm into long-range shooting. I've gotten into handguns and building match .22 rifles, and I've built my kids both rifles. We shoot those things as well! I also have started to ride Harleys. That's been a lot of fun. It's something we can do in the afternoons, and my kids are old enough where Angela and I can disappear for a couple of hours and go spend some time together. Because we live in Idaho and we don't have any family out here, it can be tough to get some time together for just the two of us. So I'm just staying busy and doing a number of different things. I have so many interests. Just recently, I had somebody at home who wanted to get me into skydiving. It's like, I have too many interests now and don't have time for another one!
Is there a rider you want to see profiled here? Drop me a line at nick@mxsports.com and we'll see if we can track them down.