Your Collection: Race Programs
Sunday, April 17, 2011 | 7:40 AM Tweet

This weeks collection comes from Jeff Pieper in Mayville, WI
"Enclosed are some racing programs from years ago. I included one that has been shown before because it has some autographs in it."

- Jeff
ATTENTION READERS: WE NEED YOUR COLLECTIONS!
Do you have something cool you'd like to show off? Submit a piece from your collection as well as your name and mailing address to [email protected] and be entered to win a Racer X cover poster and Throttle Jockey stickers. You will be notified via e-mail if you are the winner!

*Please note that while international readers may submit their Collections, we are only able to
award and ship prizes to winners within the United States.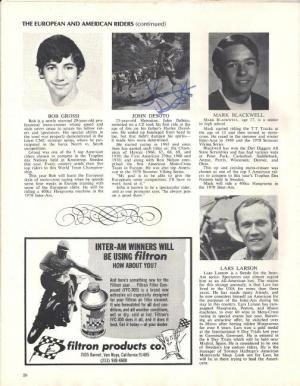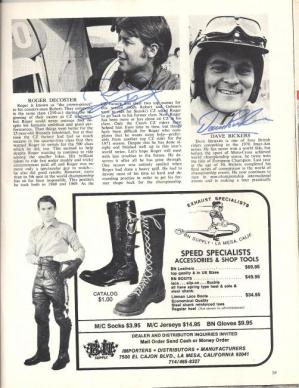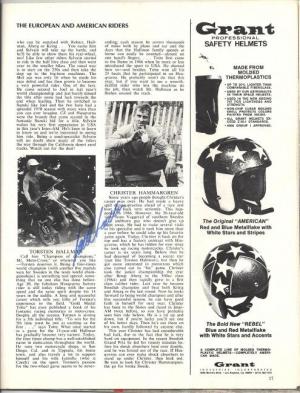 Share this article:
Did you like this article?
Check out MY LIFE IN MOTORCYCLE RACING
in our Latest issue of Racer X available now.

Jean-Michel Bayle, the iconic superstar of yesteryear, raced motocross for the first time in twenty-one years at the Vets MXdN in England. Page 126.
Look for the verified symbol
The Conversation