Your Collection: Roger De Coster Memorabilia
Sunday, April 10, 2011 | 6:00 AM Tweet

This weeks collection comes from Mike Molletta in Alpharetta, GA.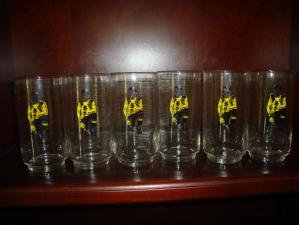 "Attached are pictures of a set of six Roger De Coster 1972 500cc World Champion commemorative glasses I recently found in my basement.  I can't remember how I came by them and don't think the box has been opened in over 35 years and seven moves.  The back of the glass lists all 500cc World Champions from 1952 through 1972 (including their bike brands such as FN, BSA, AJS and Lito).  I would appreciate any information your readers may have regarding their origin.  I was living (and racing MX) in Southern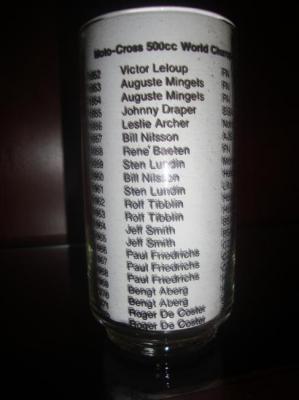 California at the time I acquired them."
- Mike


ATTENTION READERS: WE NEED YOUR COLLECTIONS!
Do you have something cool you'd like to show off? Submit a piece from your collection as well as your name and mailing address to [email protected] and be entered to win a Racer X cover poster and Throttle Jockey stickers. You will be notified via e-mail if you are the winner!

*Please note that while international readers may submit their Collections, we are only able to award and ship prizes to winners within the United States.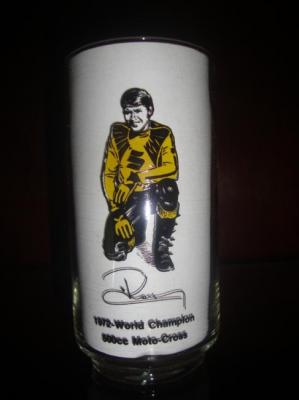 Share this article:
Did you like this article?
Check out MONSTERBALL
in our Latest issue of Racer X available now.

Playing soccer on 250cc motorcycles might sound like a strange form of riding, but in Russia they do it with great passion—and for very little reward. Page 112.
Look for the verified symbol
The Conversation