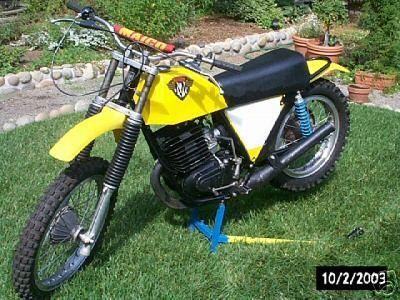 "Hello,
I saw your article at racerxonline.com about readers collections. Here are a couple of pics of my collection. My first vintage bike, after a brief 23 years away from motorcycles, was this 1974 Maico 250. I began racing it in AHRMA events about four years ago and was fortunate enough to win both my classes, 250 Sportsman and 50+ Intermediate, in the Northwest Region in 2009.

The following year I was moved up to the expert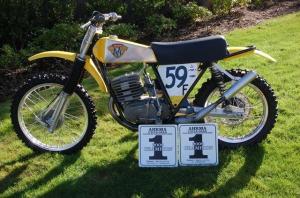 class where I realized that riding the 50+ Expert class on a 250 was not going to work out. So, my search began for "the big brother", a 1974 Maico 400. It turned out my "big brother" had a this bike that the original owner didn't want anything to do with it any longer. So my brother gave the bike to me in April of this year, see the diamond in the rough picture below.

After many months of countless hours in the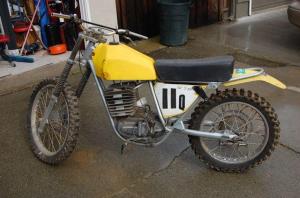 garage, the machine shop etc. I completed my rebuild of "the big brother" and rode it in the AHRMA National at Hollister Hills in California in October of 2010. Here is the bike in its completed state prior to its maiden voyage. Here is a picture after the last moto at the AHRMA National at Hollister i.e. "the maiden voyage."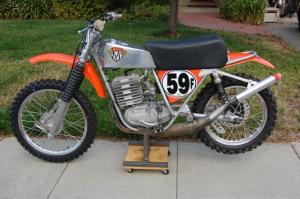 ATTENTION READERS: WE NEED YOUR COLLECTIONS!
Do you have something cool you'd like to show off? Submit a piece from your collection as well as your name and mailing address to madavis@graphicslab.com and be entered to win a Racer X cover poster and Throttle Jockey stickers. You will be notified via e-mail if you are the winner!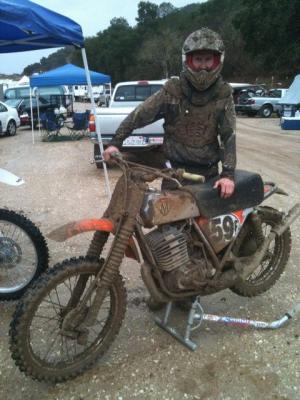 *Please note that while international readers may submit their Collections, we are only able to award and ship prizes to winners within the United States.