Congratulations to Chris and a special thank you to all the individuals and companies who made the 2011 KUPD Dirt Dig a success.  Fly Racing, Western Power Sports, Dunlop, Factory Effex, All Balls, Dragon and Motovite.com.

For more information on The Dirt Lab, check out www.thedirtlab.com or call (623) 587-7779.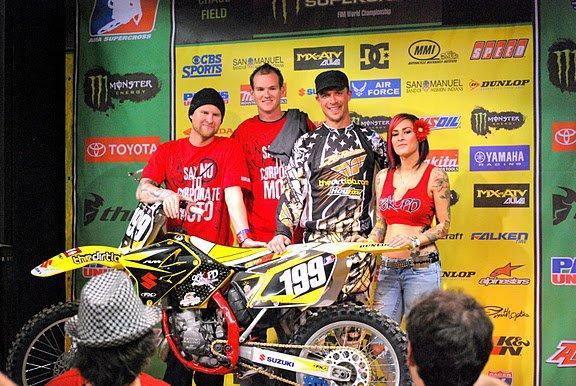 Photo right to left:  Jesse Black (The Dirt Lab), Chris Baack (Dirt Dig contest winner), Ryan Clark (The Dirt Lab), KUPD tattooed hot girl.