Nico Izzi has a new ride, and Wes Williams of Vurbmoto.com saw him riding it at Pala recently. HERE's the evidence.

Here's a cool video: Brent Presnell, Trey Canard's mechanic, talking about the setup of his championship-winning Honda CRF250. It's up on www.allisports.com, and you can watch it right HERE.

Also, Weege penned THIS update on our sport for the folks over at Allisports.com: Ten Things That Have Changed in the Motocross World (Since Pala).

Pink is preggo! LINK.

Want to see some amazing old-school photos? How about the 1962 Austrian Grand Prix at Sittendorf? Scott Wallenberg found THESE gems.

Anyone wanting to identify the riders in that 1962 race, HERE is a link to the PDF of the program.

In those 1962 photos, there is a photo of #29, who the program lists as Ray McCarty from the USA! If you look closely you can see what looks like an American flag on the back of his rider bib. Does anyone out there know who Ray McCarty is?

Since winter is just around the corner, HERE's a video to get you pumped up for the white stuff:

Racer X reader Ben Giese sent us a link to THIS very cool and different MX video that he made.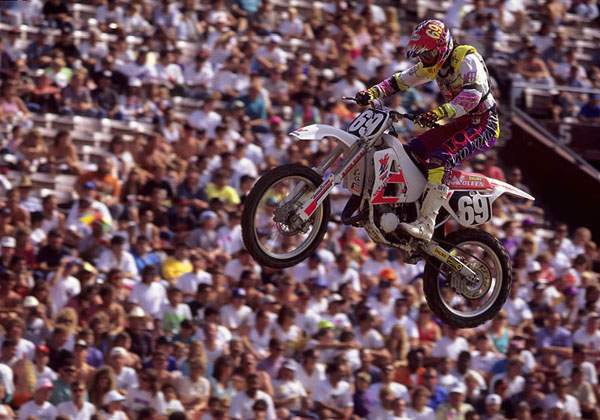 Earlier this week we posted a Flash Trivia question asking you to identify the rider in the photo running #69 on a Noleen Yamaha in '92. Well, that rider was Kyle Lewis. Congratulations to the lucky winner, Rocklin, California's Brian Chakedis. Your Moto2 DVD is in the mail!

Also, make sure to check out what's going on over at http://www.offroadproracing.it/home.htm this weekend for the Genoa SX information. Like this McGrath interiew: HERE.

Okay, that's it for Racerhead this week, and here's a heads-up on something cool we're planning for next week, since the annual Bercy SX is coming up. Stay tuned. See you at the races.