Old-schoolers will remember the name Larry Wosick as a former Kawasaki and Suzuki factory rider and all-around good guy. New-schoolers will know him from his fine Honey Lake MX Park in NorCal and his legal battles against neighbors who wanted to shut him down over excessive noise from the track. In a full-circle move, Wosick is now running for Lassen County District Supervisor in the California primary elections on June 8, 2010. His campaign website is www.larrywosickforcountysupervisor.com.


Lise
wrote me in an email. "Larry wants to take what he's learned through our victory with Honey Lake MX to help others in their private property issues and promote economic growth through business and sport." Go get 'em, Larry!
A late addition to our injury report is an update on MotoConcepts Yamaha rider
Vince Friese
. Vince was hurt on the first lap at Jacksonville, and his mother,
Lisa
, emailed us this update:
"Vince had a major laceration to his cheek that required a plastic surgeon and over 50 stiches. The CAT scan showed several facial fractures so we brought him home to Missouri. He underwent facial reconstruction surgery Friday for a broken nose, shattered cheek bone, and a fracture of his eye orbit in two places. He now has four plates and several screws in his face along with some scars! He is traveling to Houston with the hopes of racing. With a lot of determination (and many prayers) we are hoping for the best. He is really looking forward to St. Louis…his home track. I have sent a picture of Vince in the ER at Jacksonville. The medics and doctors were great at the track."
Okay, here's
Ping
:
If you live in the northwest and you're looking for something to do this weekend check this out. This snow bike race is being held by the same company [2Moto] that invited me to Mammoth last year to try their snow kit… and it is really fun. The only bummer about going to watch is that you will be bummed you don't have your own bike there. Still, it should be a good time.
Troy Lee
himself designed. "I have always loved MotoGP and wanted to get involved, so when the opportunity came to be a partial sponsor of the Rizla Suzuki team and design all their artwork and clothing, I couldn't resist," Troy said of his involvement.
Sporting Troy Lee "Rizla" colors will be veteran
Loris Capirossi
of Italy, making his record 300th MotoGP appearance at age 37, teamed with a young racer in his rookie year,
Alvaro Bautista
of Spain. Personally, I'll be cheering for American rider
Ben Spies
who is looking good to have a big season there.
After a month of riding and testing for the upcoming outdoor motocross series, my guys are shifting gears back into supercross mode. The break is always great back in February but by this time most of us are bored out of our minds and ready to get back to the races. I have been surprised at how few people I've seen at the local motocross tracks lately.
Jake Weimer
and
Broc Tickle
will turn up usually and once in a while I'll see Searle, but that's about it. It will be interesting to do a blister check after
Hangtown
to see who really did the work these next six weeks.
Sean Borkenhagen
has a deal with KTM in Canada to race a 350 up north. The bike won't be ready by the opener from what I understand so he will race the first couple nationals here at home, then head up for the rest of the Canadian rounds, and then finish off the series down here. It's good to see Borky putting things together because he is good people to have around at the races. Hopefully he has a good summer.
Two weeks until Seattle… just two more weeks.
Thanks Ping. In this week's Hammerhead Designs Online Poll, we asked you how you think
Chad Reed
would do if he returned this weekend in Houston. 43% of you said he's finish on the podium, while 28% voted that he'd finish top five. As for a win, only 17% voted that we'd see the #22 on top of the podium Saturday night. I guess we'll see tomorrow! If you didn't vote yet,
do it now
.
Fox Racing
are very excited about:
The Fox Fifty
. The basis of it is to bench race and vote on who you think the five fastest riders are from a particular state. We plan on running the feature every week until we go through all 50 states, and we debuted yesterday with the Buckeye State of Ohio. If you haven't already,
check it out and vote
.
While we're on the subject of Ohio, here's the address where
James Eickel
is being held on those armed robbery charges. Maybe some letters might help him through these tough times.
James Eickel
FCCCII
2460 Jackson Pike
Columbus, OH 43223
Racer X
reader
Tim Wallace
sent us a link about GEICO Powersports Honda rider
Blake Wharton
's work with a local grade school in Texas. The kids are learning geography by charting Wharton's progress this season in Monster Energy AMA Supercross.
Check it out
.
Here's a
Tyler Evans
Update, as reader
Bryan Dayton
was listening to Sirius radio today and sent us a description: "I am listening to the
Bubba the Lovesponge
show.
Hulk Hogan
is talking about Tyler Evans trying out in TNA Wrestling yesterday. They were talking about him for maybe 5 minutes. He said he was pretty tough and it sounds like One Punch will be doing some wrestling training. I'm sure you can find a link somewhere, or listen to the replay this afternoon on Sirius 101."
Cody Lipps
sent us some photos
from the MX for Children "Inside Line Experience" down in the pits from Houston. The kids had a great time and deserved it as they raised over $4,500 for Texas Children's Hospital.
MX For Children's
Brett Wise
also let us know that Honda Red Bull Racing's
Andrew Short
visited about 30 sick kids at Texas Children's Hospital, going room to room handing out posters and chatting for a bit, trying to put them in a better mood. Well done, Andrew. That's what heroes do.
Chip Morton
on winning the amateur division, sports and leisure category, in the
Go Indie Photo contest
.
"This photo was shot at the Southern California Summer Special Olympics held in Long Beach last June," Morton explained in an email. "I always love shooting these events and have been doing so for several years now. I'm happy to help out in some small way. You can see more of the work I have done with the Special Olympics on my website." Congratulations, Chip, from everyone at
Racer X
!
Nicolas Alessandro Boyce
was born at 9:42 pm on the 6th of April, to
Alex Boyce
and his wife
Danielle
. Congratulations to the expanded Boyce family!
Here's a
video recap
courtesy of LPmotocross.com from the final rounds of the Winter MX Series at the AMSOIL Sandbox Arena.
Here's a get-well-soon to
Ken Martin
, a +50 pilot who was hoping to make it to Loretta Lynn's, only to crack some ribs while attending riding school with The Professor himself,
Gary Bailey
. See you at the ranch next year, Ken!
British motocross artist
Rob Kinsey
reminded us of this old-school gem:
Sheryl Crow's tribute
to
Steve McQueen
, including a little motocross…
Dear Racer X,
Hi, my name is Cluis McCarthy from Louisiana. Could you possibly post something to help a young, paralyzed MXer out? His name is Wesley Bandemer, he was hurt in 2006 and is now trying to raise funds for treatment. Wes is selling T-shirts, wrist bands, etc.And I sure if his story was on Racer X he would get the help he needs. Here is a link to his site and it has all the info.
Join today @ MxOnlineTournaments.com to win a chance to win autographed J-LaW racing gear & to race with the fastest rider's in the world! Check out
www.JlawRacing.com
@ his friend's @
www.MxOnlineTournaments.com
to have a chance to win
Jason Lawrence
swag!
Lastly—sadly—it's been a tough run for some ex-pro motocross riders continues. Joining
Mike Healey
, Eickel, and
"Mad" Mike Jones
in the news is longtime pro
David Mack
, who has been convicted of child abuse charges in Tuscola County in Michigan. Mack will serve one year in jail and five years' probation for abuse of a child.
Here's a link to the report
.
Well that's it, thanks for reading Racerhead, see you at the races.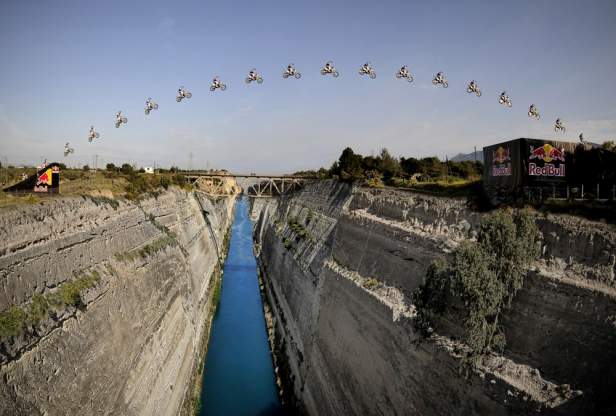 photo: Predrag Vuckovic/Red Bull Photofiles