For starters, the first turn and back into the woods remains the same, but there's a much different "Hall of Fame" billboard for the riders and their families to check out. Created by Heather Moebus of Racer Productions, the billboard features nearly twenty past champs from Loretta Lynn's, including Jeremy McGrath, Ricky Carmichael, Jeff Emig and James Stewart—famous alumni who are all planning on returning to the ranch next week.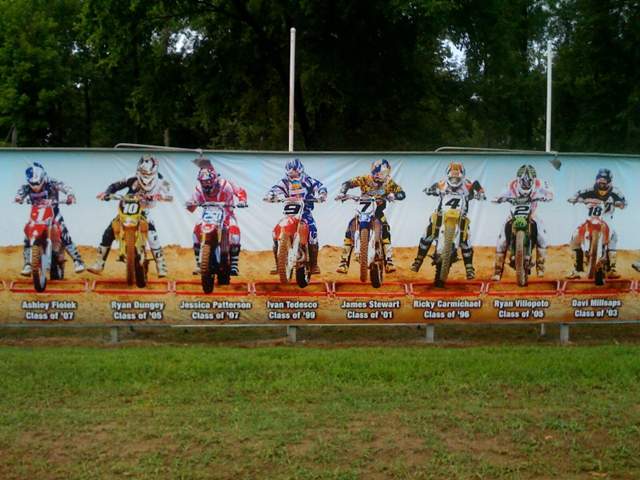 There's also Timmy Ferry, Jeff Stanton, Ryan Villopoto, Travis Pastrana, Mike Alessi, Jessica Patterson, Ashley Fiolek, Andrew Short, and more.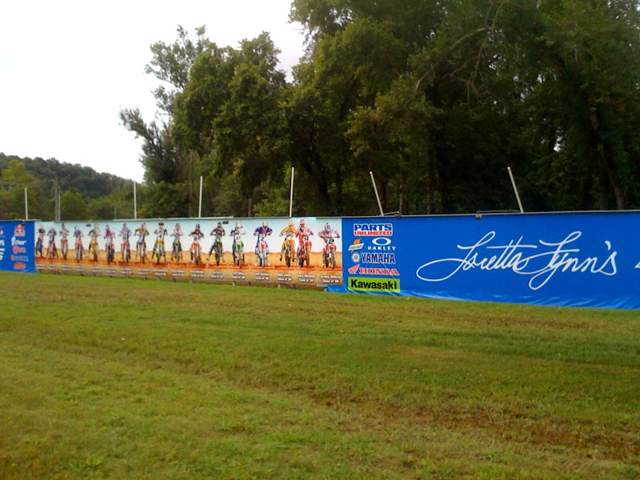 Behind the billboards is the new Yamaha Signal Area, which is also new for this year. Built by Yamaha but available to every mechanic throughout the week, it includes fans for cooling, television screens to check out scoring and timing, and will basically keep everyone dry for a little while if it rains.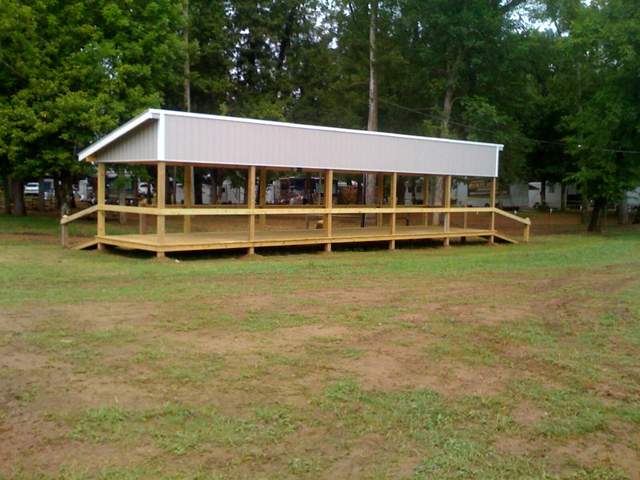 Once the riders clear the woods (where the Motorcycle-usa.com $100 Holeshot Bonus will be judged) they will encounter some sand as they head into the big sweeper.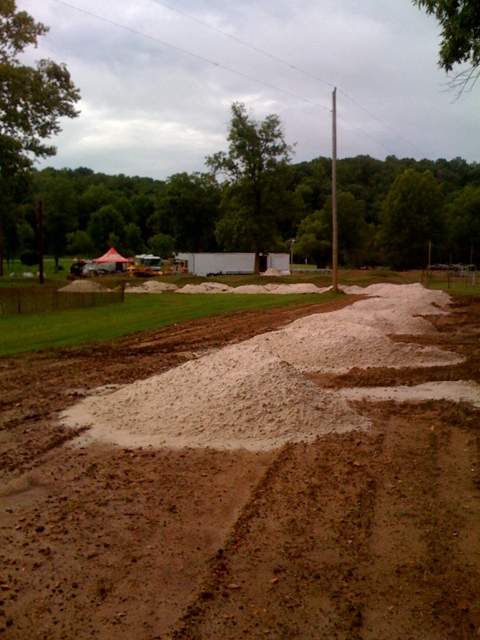 Next, there's a big banked bowl turn, which leads into the 10 Commandments (which, contrary to rumor, are still very much there!)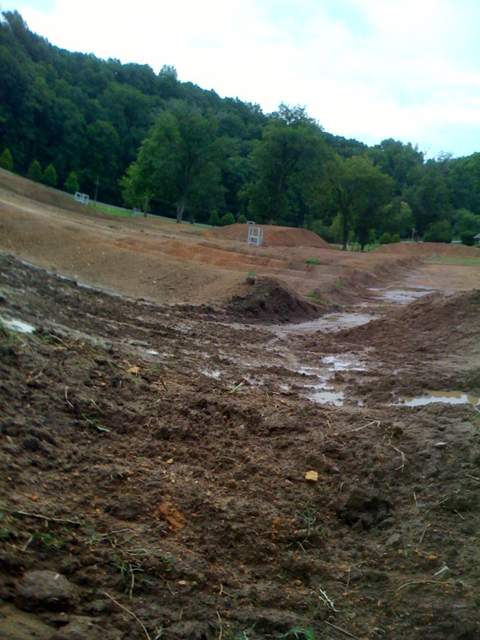 At the end of the Commandments, there's two giant supercross-style bowl turns that will take the riders first to the right and then back left into the long, fast rollers that head into the back.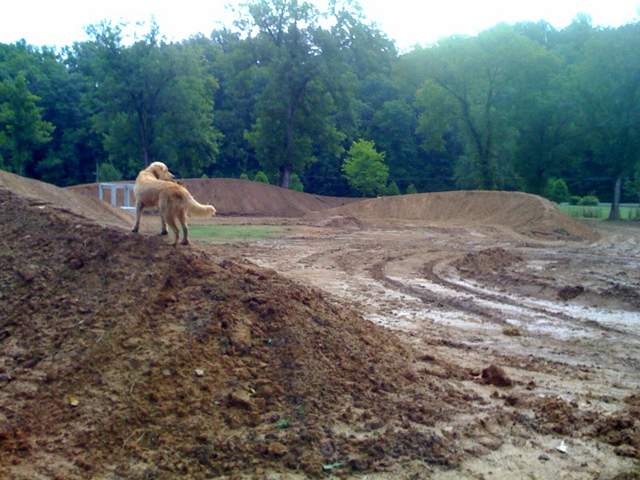 The next new section comes after the short woods section and then the rhythm section where the water trucks dock. It's another tricky rhythm section that runs along where the golf carts park—the massive tabletop in the infield is no longer there!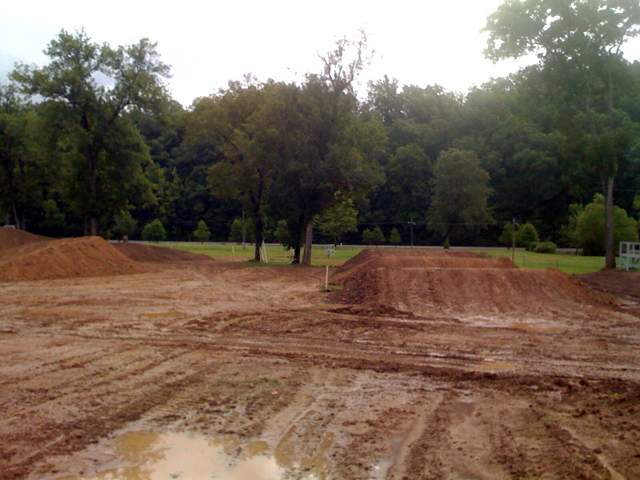 The riders will then come upon one of Peters' funky off-cambers—a hairpin left—that has a big outside berm, but it's much wider and longer than staying high and trying to navigate the inside.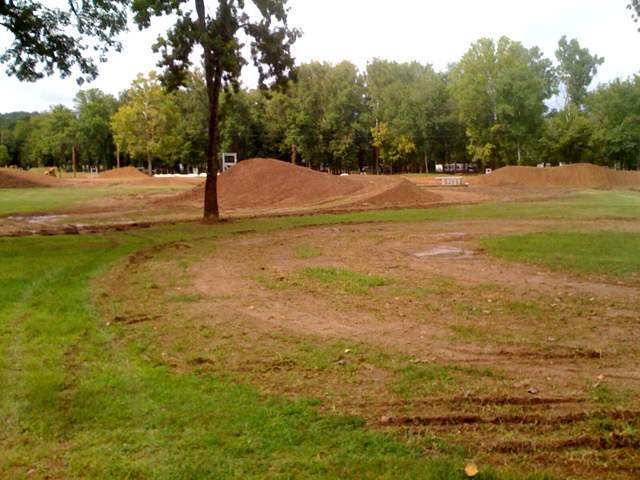 Out of there, you swing back around to the right, effectively where the small doubles at the end of the long straight after the camelback was, there's a new big camelback jump, some rollers running the opposite direction as years past, and then you do the old cameback, only this time jumping back towards the start.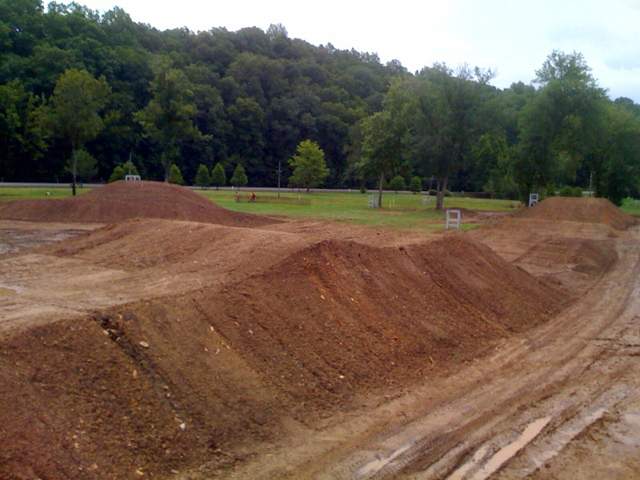 The finish line rhythm section remains basically the same, as does the sweeping whoop section that follows the finish. Then it's back around all over again, in front of the sign and under the big Red Bull arches at the end of the billboards.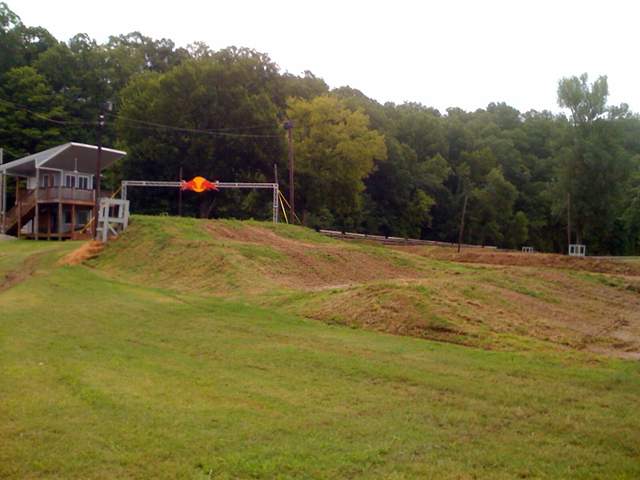 That's pretty much it. Peters will be back for Monday practice to check out his creation and make any additional adjustments that might develop, depending on the weather, the pitch of the jumps and more.
That's it. Here are a few other photos from the area...