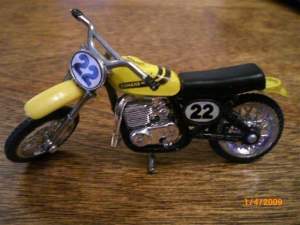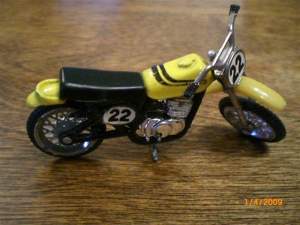 This week's collection comes from Robert Eddy of Whiteland, IN:

I found this tiny Yamaha toy and vintage Moto-X Fox hat at a flea market many years ago. I love to collect all things MX and just thought you may want to see how small this bike was!

Do you have a collection you'd like to see here? Just visit ThrottleJockey.com, click "Contacts," and use the provided email address.