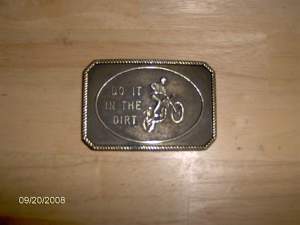 This week's collection comes from Ben Stevenson:

"I found this buckle last weekend at a garage sale. I couldn't pass it up for a buck. The old guy selling it said his friend designed it. Ahh yes, the original "do it in the dirt" saying!"

Do you have a collection you'd like to see here? Just visit ThrottleJockey.com, click "Contacts," and use the provided e-mail address.