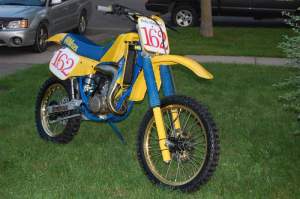 This week's collection comes from Kelly Sheppard:

"I thought I would forward some pics of my 1985 RM125. I happened across this bike by chance and spent the last number of months trying to bring it back to original. I am hoping to race it in the Heritage class at the Canadian GNC at Walton in August next year. After that, I may bring it out just to show and maybe do the occasional vintage race."


Do you have a collection you'd like to see here? Just visit ThrottleJockey.com, click "Contacts," and use the provided e-mail address.