Things To Do In...Sacramento
The 2007 AMA Toyota Motocross Championship kicks off just outside the capital city of California, at the Prairie City OHV Park. If you're headed to the race and need event information, check out www.hangtownmx.com. As for some other "Things to Do," check out these suggestions.
It's usually warm this time of year, and since California is in the middle of a severe drought and rain is unlikely, you might as well hit the river! Whitewater rafting with Class 3 to 5 rapids is fun for the whole family (if the whole family enjoys terrifying trips down a quick-moving river). This is actually a lot of fun. Click here for more info.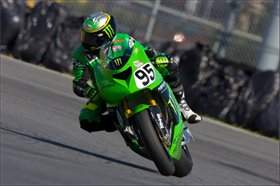 AMA Superbike racing at Infineon
photo: Andrew Wheeler
For those fans looking for racing to watch on Saturday, 60 miles away in Sonoma is
Infineon Raceway
, where the AMA Superbike round will be held.
www.infineonraceway.com
Or you can lose a limb … at the Sacramento Zoo! Sharon Stone's husband had his toe bitten off there by a komodo dragon and you could too! There are also Sumatran tigers, penguins, and lions that could easily maim and/or dismember you. This is a must for the whole family. Check out www.saczoo.com.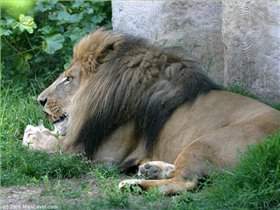 Check out the Sacramento Zoo
California State Railroad Museum

www.csrmf.org
Jessica Patterson Autograph Signing
On Friday, May 18, at Roseville Cycle Center, current WMA World Cup and four-time WMA Pro National Champion Jessica Patterson will sign autographs and pose for pictures starting at 6:30 p.m.
www.rosevillecyclecenter.com